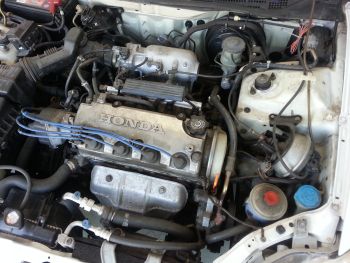 If you are a fan of Hondas or Acuras and have heard of Honda Swap or wish to perform one yourself, you know a good deal about the interchangeability and ease in which you can swap engines, transmissions and more. But if you've landed here, you want to know what exact motor can swap into what chassis, and / or vice versa. If you need help removing your old engine, this guide can help you take out of the old Honda engine.
As with all of our engine swap tutorials and writeups, it's important to know exactly what your end goal is to your project. Setting a reasonable goal now will allow you to make the right fundamental choices in engine, transmission and modifications and make the right choices the first time. Setting unreasonable goals or goals that have set the bar too low might cause you to change your mind, or your build which in turn leads to wasted dollars, time and effort.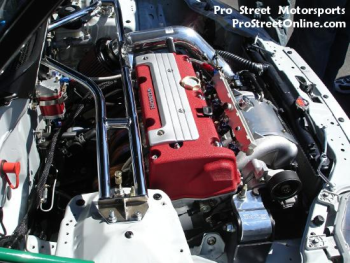 For many enthusiasts swapping from their SOHC to something like a B16 is all they will ever need or want, for others who want more for forced induction they may opt for a B18, while others who to be out on the cutting edge may want a K series.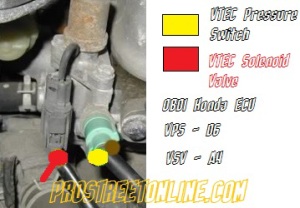 Whatever your goals are, from a 700 hp fire breathing turbocharged monster, 15 second quarter mile drag racer or grocery getter, if you want the information on Honda motor swaps, this is the page for you.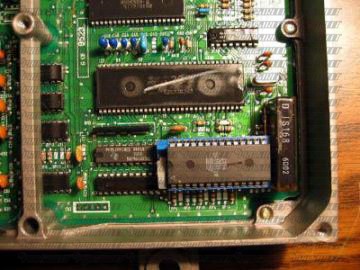 Cheap Honda engine swaps are plentiful and easy to find. Here's a few suggestions:


If you are in the early stages of planning your Honda swap, head on over to our Honda Swap VTEC Guide where we show you what you need to do for each possible Honda swap combination.
What's the best Honda Swap Combination?
---
Top 10 Best Honda engine swaps
Honda engine swaps are nothing new to the world of import performance. In fact without many of these popular Honda engine swaps, it's hard to imagine what sport compact tuning and small displacement engine performance would be today.
Whether you drive a Civic, Integra, Del Sol, or CRX, our Top 10 Best Honda engine swaps guide will help you identify what Honda engine swaps are most popular. This helps you plan ahead and avoid making any mistakes with your build, that waste precious time and money.
Of course if you are planning to do a Honda engine swap, or need some guidance on wiring, how to fix your VTEC, your engine swap harness or what Honda engine swap mounts you should use, our master primer article named Honda Swap Combinations shows you what fits what. Our guide to the Top 10 Best Honda engine swaps is ranked by cost, ease of build and of course the bang for your buck factor.
Hopefully this Honda engine swaps list will help you make a choice when it comes to swapping a Honda engine into your car. Do you see an error or a Honda engine swap candidate that we left out? Help us by contributing and making our Top 10 Best Honda engine swaps list more accurate.
If you are looking for more tech tips, How To's or DIY articles on Honda engine swaps or engine swaps in general? Make sure to check our links at the bottom of our Top 10 Best Honda engine swaps for more help with your Honda engine swap.
One of the best possible combinations of cost and horsepower, the G23 engine swap in a Honda Civic is not for everyone. Gone are the easy bolt in and swap guides, because most of this engine build will require some serious planning and engine work. This is a frankenstein of Honda engines, made up of several different Honda engine components.
The use of a SOHC 2.3 liter F23 shortblock with a H22 cylinder head can result in an excellent 2.3 liter VTEC Honda engine. People with the proper knowledge and patience and build an awesome G23 that delivers more power and torque than the K series engine, at a fraction of the cost. When installing an upgraded clutch, it's a good idea to step up your clutch master cylinder like this unit. It's designed to deal with the high pressure nature of your pressure plate in the 2.3 liter engine and allows you to shift faster and more crisply.
Where most K series engine swappers are going over 7,000 dollars in parts and components, the right G23 can be built for well under 2,000 dollars.
Why the G23 VTEC swap in a Civic works -
Torque - And lots of it with the 2.3 liter SOHC F series shortblock, and if you are looking for an all-motor solution the G23 VTEC engine swap is one of the very best.
Cost - Cheap and well under the cost of a K series engine swap or J series engine swap, you won't get a better dollar to horsepower ratio out of any other engine swap on our Top 10 Best Honda engine swaps guide.
Why the G23 VTEC swap in a Civic doesn't work -
Not easy - Again, not rocket science but if you just buy the parts and expect it to slap together, you've got another thought coming. The G23 is a great and flexible build, but again it's not for everyone. If you are not comfortable putting an engine together or checking for clearances, it's best to seek a pro who can help you with your project.
Easy and common enough question, but the answer is much more complex because you have to take into account so many factors to properly judge them. Good news for you is we've already done it for you with our Top 10 Honda Engine Swaps Countdown.
Looking to swap your Honda on a budget? Check out the Yonaka motor mount kits : Yonaka EK 96-00 Honda Civic B or D Series Motor Mounts Kit Set B16 B18 D15 D16
Selecting your Engine vs your chassis
Before looking at any motor or transmission combinations, you've got to weigh the generation of engine you are swapping vs the generation of vehicle you are swapping into for a firm grasp on what parts need to be swapped and what parts need to be modified. And to understand this, you have to understand the On Board Diagnostics part of engine swapping and what it means to you and your car.
What generation ECU is in my Honda?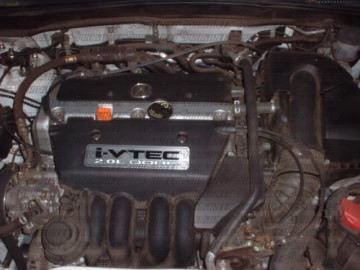 OBD AND YOU
Hondas from 1991 and earlier are OBD0 vehicles, 1992-1995 Hondas are OBDI, the 1996-1998 Honda/Acuras are OBDII, and the 1999-2001 and above are OBDIIB. Each generation of On Board Diagnostics include more and more in the way of emissions controls and sensors that may or may not have to swapped over to your chassis. With the exception of OBD0, which would include vacuum lines to properly set ignition timing, the general rule of thumb is that the earlier version of OBD, the better.
How to Convert from OBD0 to OBD1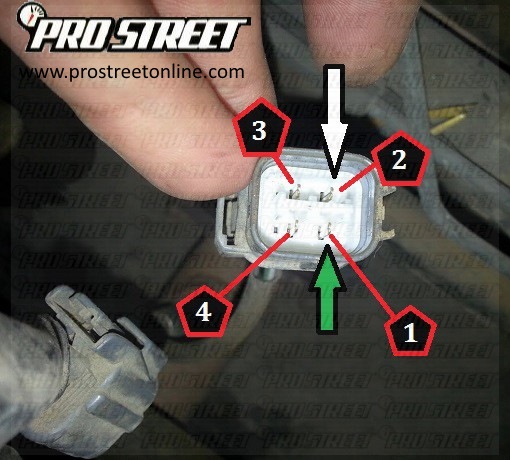 How to Convert from OBD2 to OBD1
To that extent, we'll be focusing on the OBDI swaps which are some of the most common and popular swaps available and do not require such things as a egr or fuel evap systems like the OBDII engines and ECU's will. Swapping in a OBDII engine into a vehicle that is from an earlier generation may prove troublesome if you want everything to work as if it were stock. For instance, swapping a 1998 Acura Integra B18C1 (GSR) into a OBD0 Honda CRX will include many issues such as fuel tank conversion, secondary 02 conversion and much more.
But this kind of swap involving a motor that is newer than the car, is the only legal method in which to swap your motor in your car, if the state you live in cares about that kind of stuff.
Innovative Honda Swap linkage kits rule out last minute junkyard runs or bending your linkage to make it fit your transmission. Some of the best linkage Honda swap combinations you can use :
If you reside in a state with strict smog laws such as California or Arizona in which laws prohibit you from swapping an older motor into a newer car, you will want to do your homework to find out what is legal and what isnt.  If you are concerned about the laws and regulations of the state in which you reside, make sure you check them out to prevent any problems in the future.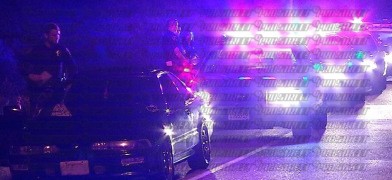 Which Motors Go Into My 1992-1995 OBDI Single Cam?
For simplicity sake, we'll be lumping the 92-95 Honda Civic (EG) and the Del Sol into the same Single Cam category, only for this section. We'll take a look at what fits what, what parts and mounts you will need and what ecu combinations or changes must be made to complete the engine swap.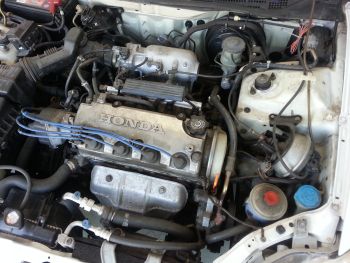 OBDI B16a, B17a, B18a – A healthy bump up in torque and power (especially with the VTEC B16) however much of the down low grunt will feel similar to your SOHC.
Transmission: If you locate this motor and transmission from a wrecker together, you will have a cable clutch transmission which means you will require a conversion unit to allow for usage on your hydraulic vehicle. Check out Hasport, Innovative and many more mount companies for this conversion piece that will make your hydraulic clutch work with a cable one. Conversely you could opt for a Y21, Y80, S80, S4C, which are all hydraulic clutch transmissions and use the traditional slave and master cylinders.
Mounts: We love Honda engine swaps that don't need aftermarket polyurethane shake-your-teeth-fillings-apart at light combinations, and this kind of swap can be done using a combination of stock Civic and stock Integra mounts if a Hydraulic B series transmission is used. Depending on the year of the transmission, your tranny mount and / or rear T motor mount may need swapping to match the transmission of your choice.
ECU: There's no reason to be cute here, use the same generation OBDI ECU for this swap, a PR3 from 1992-1993 Integra, a P30 or P28 from a B16
Differences: If your vehicle does not come with VTEC, then you will need a VTEC solenoid and pressure switch added into your engine harness. As you aren't changing much ( unless your car is a Honda Civic VX ) you can add these wires to your existing harness.
Axles: Any axles from a 1990-2000 Acura Integra will work here, as well as a 1994-1997 Del Sol or the EM1 axles from a 1999-2000 Honda Civic. If you opt to use a 1990-1993 Integra ( DA ) axle setup, you will need to change the intermediate shaft seal on the driver side of the transmission.
OBDII B18A (1994-2001 Acura Integra) – Terrific choice with a healthy bump in torque but without the added benefit of VTEC. Forced induction favorite with the lower compression of a B18A.
Transmission: As this engine is usually coupled to a hydraulic transmission of some sort, either the USDM or JDM Y21, Y80, S80, AND S4C. You can of course opt for a cable transmission for use here, if you want another conversion kit to make the clutch engage and disengage.
Mounts: Like the B16 in this vehicle, you can use the factory Honda mounts for a superior OE feel that will give your car the impression Honda put the motor in your car from the factory.
ECU: Like the B16, no need to fix what isn't broke, use a P75 from a 1994-1995 Acura Integra.
Differences: If you do not have a 4 wire 02 in your car, you will need to add those additional 02 heater lines to the 02 sensor
Axles: Any Integra axles from 1990-2001 will fit, as well as the 1994-1997 Del Sol and 1999-2000 Honda Civic. As with the B16 if you opt for the 1990-1993 Integra axles you will need a change at the intermediate shaft.
OBDII B18C1 – B18C5 (1994-2001 Acura Integra) – The best overall choice for those who don't want to make the leap to a H or K series motor, with VTEC and a robust rpm range this motor is meant to wind up and power your Honda Swap down the street.
Transmission : The same as the B18A1 choices here, the standard JDM or USDM Y21, Y80, S80, AND S4C, a cable tranny from 1990-1993 if you want to buy a conversion kit
Mounts: Like the B16A and B18A in this vehicle, you can use the factory Honda mounts for a superior OE feel that will give your car the impression Honda put the motor in your car from the factory.
ECU: You can elect to use the ecu (P72) that came with the car, as they come in OBDI and OBDII flavors but if you are going to use a OBDII unit expect check engine lights unless your ECU is chipped. Chipped ecus can range from the JDM P30 ECU to a chipped P28 ECU
Differences: The same 4 wire 02 issues remain, as the B18A and B16A as well as the standard non-vtec models that must wire in the pressure and vtec solenoid for the VTEC to engage. A knock sensor will need to be wired in, unless you are running a chipped ecu.
Axles: Any Integra axles from 1990-2001 will fit, as well as the 1994-1997 Del Sol and 1999-2000 Honda Civic. As with the B16 if you opt for the 1990-1993 Integra axles you will need a change at the intermediate shaft.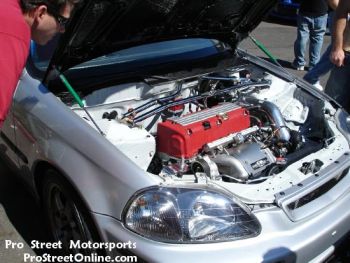 Throttle bracket and cable differences can often mess things up for you at this stage. Make sure to check our chart below to ensure you've got the right Honda bracket part number as well as the right cable. If you need an aftermarket bracket, there are several available here :
Which Motors Go Into My 1996-2000 OBDII Single Cam?
While the 1996-2000 Honda Civic ( EK ) is a slightly less popular swap candidate than the previous generation, it's still plenty to like about this chassis with clean lines and an excellent curb weight.
OBDI B16a, B17a, B18a – Great choice from any of these, although the obvious performance orientated choice would include a VTEC engine.
Transmission: Much like the EG, if you are selecting to swap in one of these motors you will need a conversion harness with unit to allow for your hydraulic clutch master to interact with the cable assembly. Either that or go shopping for the proper hydraulic transmission ( Y21, Y80, S80, S4C) for this engine and it will work without the use of a conversion unit.
Mounts: If you are using a hydraulic B series transmission a combination of the stock 1999 Honda Civic Si mounts and the lower timing belt mount from a Del Sol will do the trick for your swap. If you are keeping the cable actuated transmission you will still need to change the bracket under the timing belt and the T mount on the back of the motor, depending on which transmission you will be utlizing.
ECU: A chipped P28 will go a long way in resolving some of the issues with this swap, unless you opt for the non vtec version of this engine. This swap won't be legal in CA, so going with a chipped P28 along with a conversion harness for your ECU will take care of the majority of the headache here.
Differences: There can be a ton of differences here as you are bridging from your OBDII vehicle to a older generation, however it's usually best to retain the stock engine harness and add to it what you need.
Axles: Much like the EG chassis, any Integra axles from 1990-2001 will fit, as well as the Del Sol and Honda Civics (1994-1997 and 1999-2000 respectively). As with the B16 if you opt for the 1990-1993 Integra axles you will need a change at the intermediate shaft.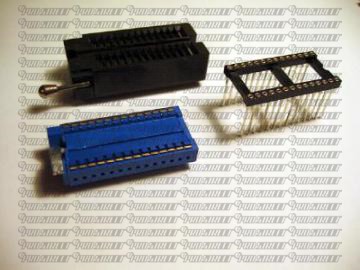 OBDII B18A and B18C1/B18C5 (1994-2001 Acura Integra) – Another great choice for those wanting the upgrade to DOHC.
Transmission: As this engine is usually coupled to a hydraulic transmission of some sort, either the USDM or JDM Y21, Y80, S80, AND S4C, and there's no real reason to step down to a cable transmission in this case.
Mounts: You can use the stock mounts from a 1999 Honda Civic Si with the only change to the lower timing side mount, this must be a Del Sol unit for everything to line up correctly.
ECU: Use a P75 from a 1994-1995 Acura Integra to get your swap moving on the road, you may or may not require a harness to convert depending on the year of your chassis. If your vehicle is not an EX, the usual VTEC solenoid and switch wiring must be completed.
Differences: If you do not have a 4 wire 02 in your car, you will need to add those additional 02 heater lines to the 02 sensor as well as the knock sensor depending on what ECU you elect to run.
Axles: The 1994-1997 Del Sol and 1999-2000 Honda Civic SI is your best bet, if you cannot find those and are stuck with a set of OBDI Acura Integra (DA) axles, find the right intermediate shaft before swapping.
How To Change Your Honda 02 Sensor
How To Change Honda Civic Brakes
Which Honda Swap is the Best?
---
Top Ten Honda Engine Swap Tips
Building a Honda swap isn't quite as popular as it used to be, but it's still an excellent bang for the buck option when planned right. When you build a Honda engine swap, the massive selection of aftermarket parts is the built in competitive edge. Sharing the same chassis can provide multiple benefits including use of factory mounts and parts when getting your Honda engine swap done.
If you need to plan a engine swap, learning what Honda swap parts and mounts you need is vital. When working on your project, make sure to check the top ten Honda engine swap tips for some important pointers to get your Honda back on the road where it belongs.
Do yourself a favor when remove the throttle position sensor (TPS) when you are removing your engine or installing your donor engine. Many times when raising or lowering your engine into or out of your chassis, this sensor can break or become damaged.
This can be especially true for JDM engines that have been shipped halfway around the world, usually by people who could care less what happens to some sensor.
Remove TPS or Throttle Body -
Skip the drama and simply remove your TPS ahead of time. You will need to recalibrate the TPS upon reinstallation, so if you don't have a multimeter handy, remove your throttle body instead. If you are swapping a B series engine into your Honda, take a look at our B series TPS service guide. This guide contains the B series TPS wiring diagram you need to service and calibrate your throttle body.
This sensor can become another cost and repair that you Honda engine swap project didn't need. Don't let this happen to you and remove this sensor before it can become damaged. Of course you can always save time by simply picking up a BlackWorks TPS sensor, or a replacement BLOX TPS sensor to save time in your B series swap.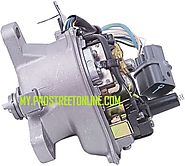 If you have a donor engine from a JDM importer that's not the same year range as your donor chassis, some work will be required before you can complete your Honda swap.
Convert your distributor - Lots of people just go out and buy the right distributor for their engine harness, which tacks on another 150 dollars in cost and parts. Instead convert your Honda OBD to match the engine harness by repinning or modifying your ignition distributor terminal.
Easier said than done in many cases, because there's so many variations of the same engine and displacement, it can be easy to mix up what is what.
Identify - Make sure you know what engine and transmission you have. If your transmission identification sticker has fallen off, take the proper steps to identify your parts. Failure to do this could lead to a mismatch in clutch parts, or your slave cylinder which will only add time and more cost to your Honda engine swap.
You can also take the time to identify your Honda ECU and any other components that you aren't sure of to complete your swap the first time.
4
Double Check your Clutch Disc
Honda engine swaps are popular because of the incredible flexibility and ease in which parts from one car fit another. You can find replacement parts, engine mounts or exhaust parts that all interchange with your new donor motor, or chassis. If you are upgrading your clutch, consider upgrading your clutch master cylinder as well, it will increase your clutch engagement and decrease shift times.
Input Shaft Spline Fitment -
This feature is a blessing as well as a curse however. If you are building your own Honda Swap by putting together a transmission and engine separately, it's a good idea to double check your clutch disc.
Lots of would be Honda engine swappers get to the final stages of their swap, and wonder why the transmission refuses to slide onto the engine. This can happen when you have the wrong clutch disc, or the incorrect spline count, which happens more than you might think.
Take a few seconds and slide your clutch disc over the splines of your transmission shaft. This ensures that your parts fit, and you won't be left with a motor and transmission that won't go together.
When you are getting ready to put your Honda engine swap into your donor chassis, exhaust fitment problems can stop you cold in your tracks. When you are purchasing or importing a JDM engine, your exhaust parts should match before you start removing your factory engine.
What to check -
The B pipe gasket - Remember just because you have a JDM B series header, it won't always match up to your B pipe, or the second half of the header that runs under your oil pan.
The catalytic converter flange - The size of collector from the end of your exhaust header, where your catalytic converter connects to the header. Many times a JDM header will feature a 2.5 inch doughnut style gasket. Make sure that you have the right size gasket and catalytic converter flange that matches.
6
Cool It Down.. the right way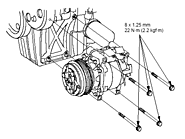 One of the biggest mistakes for many Honda swappers, the air conditioning compressor is disconnected before you remove and install your new Honda swap. You then have to fill the AC compressor because you've released all the freon inside of the unit.
Save Money - Instead of doing this, simply unbolt your AC compressor from the driver side lower engine mount. Do not disconnect the high pressure or low pressure side of the compressor, simply unbolt from your engine and secure it to your chassis safely using bungie cords.
When you install your new engine swap, you can reconnect the Honda AC compressor to your new motor, without having to fill or pay someone to fill your compressor again.
Depending on the scope of your Honda engine swap, you may or may not need this entry of the top ten Honda engine swap tips. The VTEC variable valve system from Honda is one of the primary factors that engine swappers look for in a donor engine.
Check your VTEC components - When you are swapping your Honda, do the proper planning to make sure your VTEC will work correctly. If you own a non VTEC Honda and have to wire VTEC for your Honda swap, make sure to check both your VTEC solenoid as well as your pressure switch.
Failure to take the proper steps could leave your Honda engine swap without VTEC, or VTEC not working.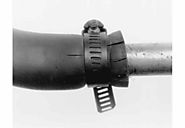 It's a minor detail but one that can have a profound effect on your Honda engine swap, and the reliability of your swap. Using non fuel injection type hoses like the one shown will lead to premature coolant or fuel hose failure.
Fuel injection style hose clamps - Stay away from "worm" style clamps and use fuel injection style fasteners that will not damage your hoses.
10
Clutch Hydraulics or lack thereof
This tip is easy to take care of before you put your engine in. Identify what kind of clutch slave cylinder your transmission calls for, whether it's a cable style or hydraulic.
Slave Cylinder - Find out what you have and install the proper kit or appropriate hydro-to-cable conversion or vice versa. The last thing you want to get hung up on is your clutch slave cylinder in your Honda engine swap.
*Master Cylinder - * Upgrade to a S2000 unit for hydraulic clutch transmissions, or opt for an aftermarket one for competition use. It will increase the hydraulic pressure and shorten your clutch throw, making it easier to shift and slip your clutch.
When it comes to planning your Honda swap, this tip is probably one of the most intensive. Locate and find what ECU you have, and what ECU you will need to operate your Honda engine swap. This tip on the top ten Honda engine swap tips list is very similar to the OBD tip, in that you need the right ECU for your car and engine.
EEPROM - For just a few dollars and a soldering iron, you can modify your Honda VTEC ECU to accept a ZIF EEPROM socket and memory chip.
This is perfect if you want to add a turbocharger kit to the Honda swap at a later date, or add a piggyback computer to your Honda.
That's a question we get a lot and to be honest, there's nothing wrong with the B series. Some may say it's old or not cutting edge like a K series, but swapping a JDM Honda CRV engine and building a LS VTEC is cheap reliable power. Our guide to buying a JDM engine can show you how to get what you want, whether it's a JDM Honda CRV engine, or a Honda Civic type R front clip.

Stay Tuned for our next update!
Pro Street Staff
1-888-776-7022