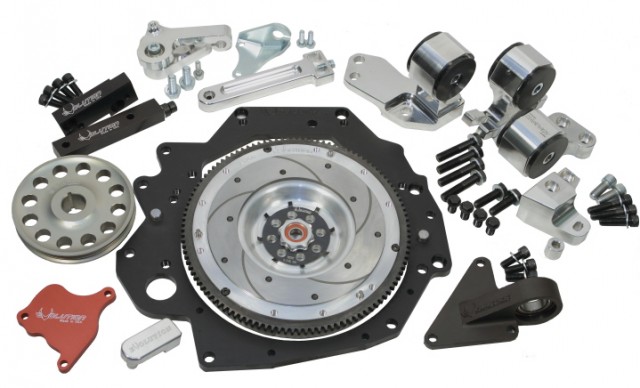 We kick off Part 2 of our Honda Swap Combinations writeup by taking a look at the H series VTEC motor from Honda. First found in the 1991 Honda Prelude Si, the H22 is a DOHC, 2156cc four valve engine that put down 190hp @ 6800 rpm. Despite the impressive power numbers, Honda enthusiasts once upon a time found the H series motor to be the 'black sheep' of the Honda family. Once you have your engine removed, you can begin planning the best H series swap possible.
Fast forward a few years and as technology has given us tools to improve the H series engine, the attitudes of enthusiasts toward the H series  has also changed. With parts like the H2B adapter plate, which allows you to use a B series transmission on any H or F series motor, it really changed the game for Honda swappers.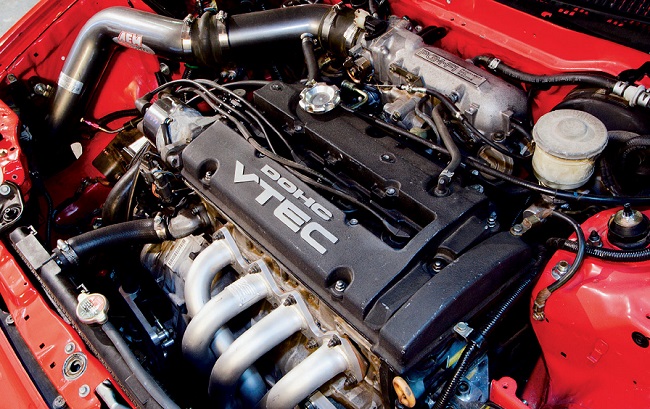 For the Honda Prelude the H was reworked to increase displacement (2258cc) as well as extending to a 95mm stroke. These changes resulted in the H23, the 2.3liter non-vtec version of the H series motor that produces 165hp and with lower redlines. The H23 was first created for the Ascot Innova, while the H22a found its way into the JDM Honda Accord Si-R in 1993.
In 1997 the H22 underwent a huge change with a open deck design which helped cooling, and the fibre lined cylinder walls that helped with heat dispersion and detonation. This raised the bar to 195hp while incorporating full floating pistons, an aluminum oil pan and redesigned intake and exhaust manifolds.
Later the same year came even more improvements for the H series, with higher 11:1 compression ratio and ported cylinder head, coupled with low restriction intake and exhaust manifolds netted 219hp. Honda then put it into the Prelude Si-R Type S, another model we were never graced in the US with.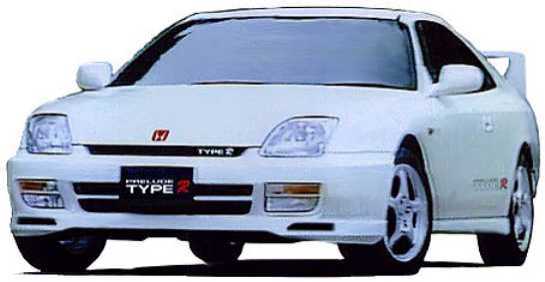 Despite the H series advantage in displacement, it never took off the way the smaller and more accessible D and B series engines did. In fact it wasn't until well after the arrival of the K series in 2002 that the H series motor wasn't more appreciated by enthusiasts and Honda fans.
Deserving of the black sheep label or no, the fact remains that the 4 cylinder H series still stands the test of time from naturally aspirated standpoint. Like them or not chances are you aren't going to get the same level of reliability and power from an aftermarket all motor standpoint.
What Do I need to Swap a H into my 1992-1995 OBDI Single Cam?
This covers the 92-95 Honda Civic (EG) and the Del Sol, and unfortunately this will require a custom swap mount kit. Hasport and HCP are just two of the manufacturers that produce H series motor mounts. In discussing the H22 or H23 swap into a Civic, we'll be addressing the stock H series hydraulic transmission. If you are looking into a H2B transmission swap, scroll down to that section for details.
OBDI H22 or H23 – This single swap provides the largest gain in horsepower and torque while staying true to the Honda all motor roots. With this swap you'll have a huge gain in power, and huge improvements in low or midrange rpm.
Transmission: Because the H series hydraulic transmission works differently than the rod actuated transmissions of the D and B series, this is the biggest change when it comes to swaps. You will most likely require a custom mounted shifter box, where your stock shifter floorboard must be cut open and the shifter box mounted.
Wiring : If your Honda was not originally equipped with VTEC, this will have to be wired. Other sensors that didn't come in your car naturally are going to have to get wired. Click on the links for a primer on How To Wire VTEC or Wiring a H series.
ECU : The P13 or a chipped or modified P28 or P72 will work great here. Again if your Civic or Del Sol did not come equipped with VTEC, check our How To Wire VTEC article here.
Axles: A simple call to Driveshaft Shop or buying an aftermarket swap axle kit is of course the easiest way to go about the axles for your swap. If you wish to use a frankenstein combination of Honda parts, you will need the inner CV joint of a Prelude / Accord for it to snap into the transmission past the circlip.
The passenger side 1990-1993 Acura Integra Axle with the inner CV joint will get the job done. The driver side 1990-1993 Acura Integra axles will bolt right in.
What transmissions can I use for my H series swap?
From 1992-1996 the USDM Honda Prelude VTEC carried the M2F4 five speed transmission with a final gear ratio of 4.266. From 1997-2001 the H2U4 five speed was equipped with a 4.266 final gear ratio. Most people looking to transplant a JDM engine anyways will opt for the M2T4 five speed that came in the 1996-2000 JDM Prelude SiR. This transmission came equipped with a factory LSD and a similar 4.266 gear ratio.
Here are some additional details on transmissions that can be found for the H series motor.
97-01 Prelude SH 
Part #: M2U4 
1st Gear: P3.285
2nd Gear: 1.956
3rd Gear: 1.344
4th Gear: 1.071
5th Gear: 0.870 
Final Drive:4.062

97-01 Prelude BASE 
Part #: M2Y4 
1st Gear:3.285
2nd Gear: 1.956
3rd Gear: 1.344
4th Gear: 1.034
5th Gear: 0.812
Final Drive:4.266

1992-1996 Prelude VTEC
Part #: M2F4
1st Gear: 3.307 
2nd Gear: 1.950
3rd Gear: 1.360 
4th gear: 1.071
5th Gear: 0.870
Final Drive: 4.266

1992-1996 JDM Prelude VTEC w/o LSD
Part #: M2A4
1st Gear: 3.307
2nd Gear: 1.950
3rd Gear: 1.160 
4th gear: 1.034
5th Gear: 0.787

Final Drive: 4.266 
1992-1996 Prelude VTEC w/ LSD
Part #: M2B4
1st Gear: 3.307
2nd Gear: 1.950
3rd Gear: 1.360
4th gear: 1.034
5th Gear: 0.787
Final Drive: 4.266

1992-1996 Prelude Si (JDM F22B) 
Part #: M2J5
1st Gear: 3.307
2nd Gear: 1.810
3rd Gear: 1.269
4th gear: 0.966 
5th Gear: 0.787
Reverse:??
Final Drive: 4.266

1992-1996 Prelude Si 
Part #: M2S4 
1st Gear: 3.307
2nd Gear: 1.857 
3rd Gear: 1.320
4th gear: 1.034 
5th Gear: 0.812 
Reverse: ??
Final Drive: 4.266
1992-1996 Prelude S 
Part #:M2L5 
1st Gear: 3.310
2nd Gear: 1.810 
3rd Gear: 1.232
4th gear: 0.900 
5th Gear: 0.710
Reverse: ??
Final Drive:4.062 
H2B transmissions
Use of the H2B transmission plate has truly reinvigorated the popularity of the H22 engine making it one of the cooler all-motor swaps available today.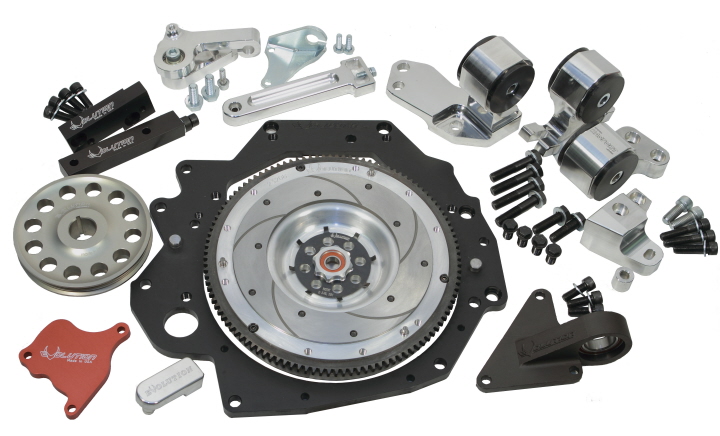 With this H2B kit it will allow you to not only bolt on a B series hydraulic transmission and retain the rod actuated shifter, but it also allows you to use B series clutches and flywheels. With better gear ratios and a bigger selection and variety of bolt on transmissions, this modification truly has redefined the H series engine swap as a whole.
Engine Specifications
H22a – 1991-1996 JDM Prelude Si 1997-2001 JDM Prelude SiR

Displacement: 2,157 cc (131.6 cu in)
Bore and Stroke: 87mm/3.425 × 90.7mm/3.570
Compression ratio:10.6-11.0:1 
Power: 200 PS (147 kW; 197 hp) @ 6,800 rpm 
Torque: 161.5 ft·lbf (218.96 N·m) @ 5,500 rpm
Valve Configuration: DOHC, 16 valves, VTEC
Type: Closed Deck.Comp. Height: 31.0mm/1.221
Deck Height: 219.5mm/8.643
Head CC: 53.8cc
Rod Length: 143.0mm/5.633
Rod Width: 23.75mm/.935
Main Bore: 51.00mm/2.008
Pin Bore: 21.97-21.98mm/.8649-.8654
Piston Volume: -1.9 cc
Wrist Pin Diam:22.0mm/.866
Main Bearing Width: 19.9mm/.784
Rod Bearing Width: 19.35mm/.762
Intake Valve Diam: 35mm/1.38
Exhaust Valve Diam: 30mm/1.18
Main Journal Diam: 50mm
Rod Journal Diam: 47.95mm/1.888
Valve Cover: Black.

H22a – 1997-2001 JDM Prelude SiR

Displacement: 2,157 cc (131.6 cu in)
Bore and Stroke: 87mm/3.425 × 90.7mm/3.570
Compression ratio:10.6-11.0:1 
Power: 200 PS (147 kW; 197 hp) @ 6,800 rpm 
Torque: 161 ft·lbf (218 N·m) @ 5,500 rpm
Valve Configuration: DOHC, 16 valves, VTEC
Type: Closed Deck.
Comp. Height: 31.0mm/1.221
Deck Height: 219.5mm/8.643
Head CC: 53.8cc
Rod Length: 143.0mm/5.633
Rod Width: 23.75mm/.935
Main Bore: 51.00mm/2.008
Pin Bore: 21.97-21.98mm/.8649-.8654
Piston Volume:-1.9 cc
Wrist Pin Diam:22.0mm/.866
Main Bearing Width: 19.9mm/.784
Rod Bearing Width: 19.35mm/.762
Intake Valve Diam: 35mm/1.38
Exhaust Valve Diam: 30mm/1.18
Main Journal Diam: 50mm
Rod Journal Diam: 47.95mm/1.888
Valve Cover: Black.

H22a – 1997-2001 JDM Prelude SiR S-Spec 1997-2001 JDM Prelude Type S

Displacement: 2,157 cc (131.6 cu in)
Bore and Stroke: 87mm/3.425 × 90.7mm/3.570
Compression ratio:10.6-11.0:1 
Power: 220 PS (162 kW; 217 hp) @ 7,200 rpm
Torque: 163 ft·lbf (221 N·m) @ 6,500 rpm 
Valve Configuration: DOHC, 16 valves, VTEC
Type: Closed Deck.
Comp. Height: 31.0mm/1.221
Deck Height: 219.5mm/8.643
Head CC: 53.8cc
Rod Length: 143.0mm/5.633
Rod Width: 23.75mm/.935
Main Bore: 51.00mm/2.008
Pin Bore: 21.97-21.98mm/.8649-.8654
Piston Volume: -1.9 cc
Wrist Pin Diam:22.0mm/.866
Main Bearing Width: 19.9mm/.784
Rod Bearing Width: 19.35mm/.762
Intake Valve Diam: 35mm/1.38
Exhaust Valve Diam: 30mm/1.18
Main Journal Diam: 50mm
Rod Journal Diam: 47.95mm/1.888
Valve Cover: Red. 

H22a –1994-1997 JDM Accord SiR 

Displacement: 2,157 cc (131.6 cu in)
Bore and Stroke: 87mm/3.425 × 90.7mm/3.570
Compression ratio:10.6-11.0:1 
Power: 190 PS (140 kW; 187 hp) @ 6,800 rpm
Torque: 152 ft·lbf (206 N·m) @ 5,500 rpm
Valve Configuration: DOHC, 16 valves, VTEC
Type: Closed Deck.
Comp. Height: 31.0mm/1.221< /span>
Deck Height: 219.5mm/8.643
Head CC: 53.8cc
Rod Length: 143.0mm/5.633
Rod Width: 23.75mm/.935
Main Bore: 51.00mm/2.008
Pin Bore: 21.97-21.98mm/.8649-.8654
Piston Volume:-1.9 cc
Wrist Pin Diam:22.0mm/.866
Main Bearing Width: 19.9mm/.784
Rod Bearing Width: 19.35mm/.762
Intake Valve Diam: 35mm/1.38
Exhaust Valve Diam: 30mm/1.18
Main Journal Diam: 50mm
Rod Journal Diam: 47.95mm/1.888
Valve Cover: Black.

H22a1 – 1992-1996 USDM Prelude VTEC 1992-1996 CDM Prelude SR-V 1992-1996 ADM VTi-R

Displacement: 2,157 cc (131.6 cu in)
Bore and Stroke: 87mm/3.425 × 90.7mm/3.570
Compression ratio:10.6-11.0:1 
Power: 190 PS (140 kW; 187 hp) @ 6,800 rpm
Torque: 158 ft·lbf (214 N·m) @ 5,500 rpm
Valve Configuration: DOHC, 16 valves, VTEC
Type: Closed Deck.
Comp. Height: 31.0mm/1.221
Deck Height: 219.5mm/8.643
Head CC: 53.8cc
Rod Length: 143.0mm/5.633
Rod Width: 23.75mm/.935
Main Bore: 51.00mm/2.008
Pin Bore: 21.97-21.98mm/.8649-.8654
Piston Volume:-1.8 cc
Wrist Pin Diam:22.0mm/.866
Main Bearing Width: 19.9mm/.784
Rod Bearing Width: 19.35mm/.762
Intake Valve Diam: 35mm/1.38
Exhaust Valve Diam: 30mm/1.18
Main Journal Diam: 50mm
Rod Journal Diam: 47.95mm/1.888
Valve Cover: Black.
Up Next the K series of motors