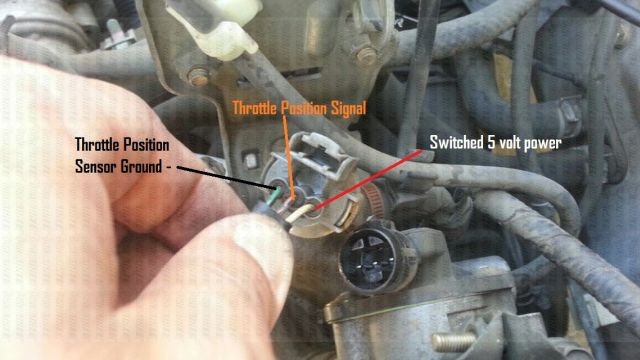 Honda variable valvetrain technology known as VTEC is known for it's ability to maximize power in a small displacement engine. Whether you are talking the VTEC in your stock Honda or Acura, or whether you have swapped Honda engines, VTEC is a feature that most Honda fans look for when shopping for swap motors. When your VTEC doesnt work, it can be extremely frustrating and difficult to track down the issue.
It's not always smooth sailing however, because when you own an older Honda or Acura or swapped a VTEC engine into a car that didn't originally have VTEC you can run into issues. One of the most common questions we receive here at Pro Street is "Why doesnt my VTEC work?" or "My VTEC doesnt engage, what's wrong?"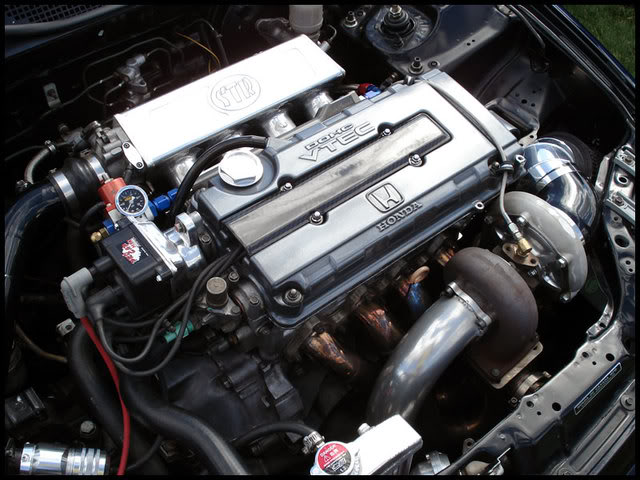 Today we'll be counting down the Top Ten Reasons Why VTEC Doesnt Work or might not be engaging, ranking them by how common these errors are.
Why VTEC doesnt work
10. Check Engine Light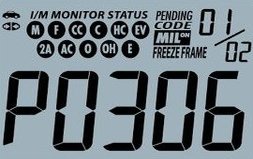 ---
Otherwise known as the Malfunction Indicator Lamp (MIL) the check engine light or service engine soon light is a clear indicator that something is wrong. Any number of OBDII related errors can cause your VTEC to not work, or not engage.
If you have a check engine light or service light on make sure that the error is not related to your engine or sensor inputs. It's one of the leading causes or problems when VTEC doesnt work.
9. VSS
---
If your Honda ECU loses the Vehicle Speed Sensor (VSS) reference, it will not be able to engage VTEC because it will not know the car is moving. If you have completed an engine swap and have a mismatched vehicle speed sensor, either replace the vehicle speed sensor to match your ECU, or install a Dakota Digital Translator.
Some of the best vehicle speed sensors for your Honda are found below :
8. Oil Pressure
---
A lack of oil pressure, enough oil or similarly related lubrication issues can cause problems with your VTEC system. Without the proper oil pressure the VTEC pressure switch will not tell the ECU that it's safe to pressurize the VTEC oil system which will push the VTEC locking pins in place.
Without a proper pressure reference, your big VTEC cam lobe will never get going. Without the right level of oil pressure, VTEC doesnt work.
7. VTEC O-RING / Spool Filter
---
We've seen this one quite a few times, especially from customers with high mileage Honda engines. The spool filter is what Honda calls it, it can also be called the VTEC Solenoid gasket. If clogged or dirty this can also cause problems with VTEC engagement. Replace this filter immediately to resolve your issue. The part number for this spool filter can vary depending on your engine, but this part is easy enough to replace.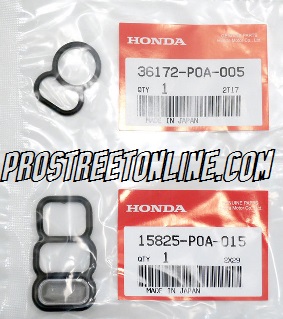 7. Tachometer or ICM
---
One of the more obvious problems that can complicate your engine swap or VTEC troubleshooting. Whether you have a problem with your ICM or distributor, or there's a problem with your internal ignitor if your Honda ECU loses the ICM or Engine Speed (RPM) signal, there's no way for it to reference when to engage. Resolve your tach issues to get your VTEC mojo back on the road.
6. Temperature / ECT Sensors
---
Your Honda Engine Coolant Temperature sensor is important to the operation of your VTEC system. Many people actually mix up the ECT sensor for the oil pressure sensor as the plugs can be similar depending on what Honda engine you are swapping into your car.
5. VTEC Pressure Switch Malfunction
---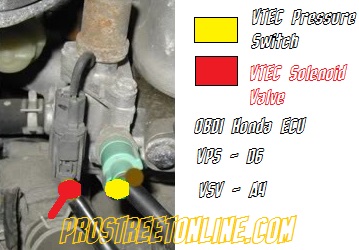 At the halfway point of our Top Ten Reasons Why VTEC Doesnt Work Guide and it's our first VTEC component failure problem. The VTEC pressure switch is responsible for informing the ECU that there's sufficient oil pressure to engage the big VTEC lobe.
Check the function of the VTEC pressure switch by testing for continuity between the VTEC pressure switch and the Honda ECU in question. Shown is a B16A VTEC solenoid valve and pressure switch.
For the specific ECU and generation of your motor, search our site or check out the Honda Swap Guide here and part 2 here. Use the right ECU to ensure that VTEC kicks in, and fix your issue when VTEC doesnt work.
This example shown to the left is on a OBDI P28 chipped ECU, the pins in question on the P28 ECU harness are D6 for the VTEC Pressure Switch, and A4 for the VTEC Solenoid Valve.
Make sure to check out our How To Wire VTEC Guide for further details. It's one of the leading causes when your VTEC doesnt work.
This part can fail due to contamination, failure or damage and without it you won't be hitting VTEC any time soon. Need a How To service your VTEC Pressure switch?
Check out our handy guide on how to resolve any VTEC pressure switch issues by giving you a step by step troubleshooting process.
4. VTEC Solenoid Valve
---
Not to be confused with the Toyota VSV, the VTEC Solenoid Valve is part of your Honda VTEC system and is the unit that engages the locking pins and actuates the big cam lobe. A problem with this unit will mean that mechanically engage the pins that kick the big lobe on your VTEC camshaft into gear. Checking continuity to this unit in our example of a OBDI Civic with a B16 will be Pin A4 on the OBDI P28 ECU.
3. Oil Problems
---
Many problems can attribute to your oil being the main culprit to your VTEC problems. We've gone over the obvious oil pressure issues, but that's not where the list of causes stop. Dented oil pans, cracked oil pickup tubes, insufficient oil, old or contaminated oil or thinned out oil can all cause your VTEC to fail.
 2. Throttle Position Signal
---
Problems with your Throttle Position Sensor or throttle body will most certainly cause issues with your VTEC. Although the main problem can usually be found in the form of a P0123 OBDII code, if you have a OBDI Civic, like our current example it won't be so obvious.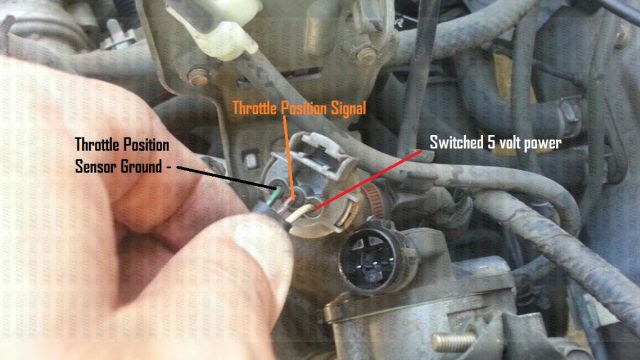 Learn how to test your Honda Civic Throttle Position Sensor (TPS) in our How To guide located here. We have another writeup in case you need to test the continuity back to your ECU from the throttle position signal wire or resolve the P1121 OBDII Check engine code.


1. Wiring
---
The leading issue behind the VTEC not working of course is the wiring. When you think about the number of Honda Swaps that happen every year, and then consider how many of those jobs were done by a friend or a relative it's easy to see where the problems can arise.
Incorrect VTEC wiring or the wrong wires being run into the cabin when you are installing a VTEC motor in a non VTEC car, are just a handful of problems that can stop VTEC. Frayed wires, damaged wires or wires exposed to the elements can arc out or short causing further issues.
Enjoy our VTEC troubleshooting Guide? Have any questions for us? Leave them below and let us know!