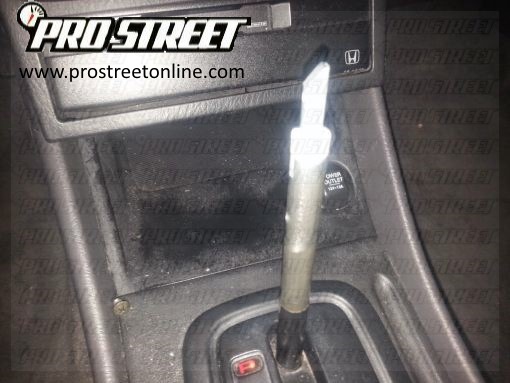 Owning an automatic transmission equipped Honda isn't the kiss of death that it used to be. The process of how to convert your auto Honda to manual is not as hard as many would believe.
Hondas are unique in that so many components fit so many other vehicles. This interchangeability is one of the greatest strengths of any automatic transmission Honda.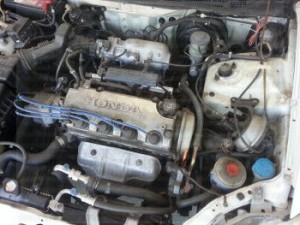 Engines and transmissions are so interchangeable in fact, that many of the parts can be acquired from both aftermarket and OE sources. Before you put your donor swap engine into your car, you must first add a few parts that you'll need for this manual conversion.
Clutch pedal assembly – This complete assembly can be taken from a manual transmission equipped Honda and bolted up to your firewall.
Clutch Master Cylinder – This can also be sourced from the manual version of your car, or you can simply opt for a S2000 master cylinder and use an adapter plate to fit.
Clutch line – You can either bend one from a universal brake line, or use a stainless steel line to your slave cylinder. For best clutch engagement and response, use a hard line and stainless combination. Do not replace the entire line with a stainless steel line, as this will add significantly to the deflection of your clutch pedal.
Drive Axles – You will need new manual transmission axles, since your automatic axles will no longer fit
Shifter linkage – You also need a complete set of shifter linkage or rods to match the hydraulic transmission you are installing.
Flywheel / Clutch / Throwout bearing / transmission – Not to state the obvious, but you need these parts.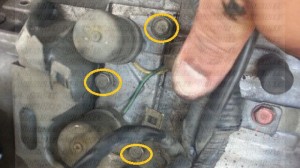 Drilling holes
---
You may have to drill some holes in your firewall to accommodate the master cylinder and the clutch pedal assembly. All of the manual transmission replacement parts can be sourced from any USDM manual transmission equipped vehicle. Knowing how to convert your Auto Honda to Manual includes the process of drilling and opening a hole in your firewall.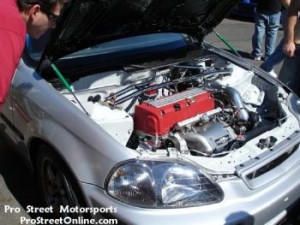 The biggest part of cutting and drilling will come when you must open a hole in your floor and shifter floor base to allow for the manual shifter to fit through. Try to make this hole as small as possible and as tight fitting as possible to decrease the amount of gases your cabin will take in.
Additional Mounts you may need
---
When you are working on a DC (1994-2001 Acura Integra) or EG (1992-1995 Honda Civic) and wish to convert from auto to manual, you may need aftermarket motor mounts. For this we prefer the HASPORT, PLACE RACING or HCP mounts to get the job done. Because your automatic transmission vehicle has very different transmission mounts, you will require an aftermarket mount to convert to manual.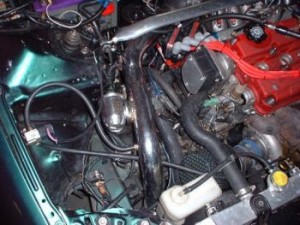 You can also opt to simply hack off the automatic transmission mount and weld on a manual transmission version, but the aftermarket mount solution is much more cleaner and easier to do.
For Civics between 1996-2000, all the components from a manual transmission Civic will bolt right up, making it truly a plug and play affair. When you are installing an H series however, cutting and welding will be required when making this conversion. For more information check our What Fits What Guide on Hondas.
The vehicles that are plug and play for this conversion include but are not limited to :
01-03 Honda Civic
1996-2000 Honda Civic
1997-1999 Acura CL
1994-1997 Honda Accord
Many of these vehicles will simply convert right over, making the process of learning how to Convert Your Auto Honda to Manual an easy one.
Master Cylinder braces
---
When modifying your automatic transmission to accept a manual one, you may want to look at master cylinder braces that are meant to solidify and strengthen your firewall mounting points.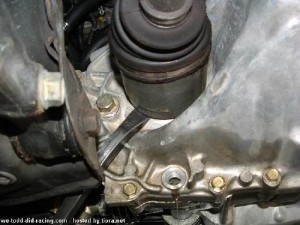 Automatic transmissions do not have any additional brackets or metals supporting this area, and improperly opening the master cylinder hole, or having too stiff of a master cylinder can lead to firewall damage. Without proper bracing your firewall could deflect, causing fluctuations in how your clutch engages and disengages.
Wiring
---
The last and final bit of learning how to convert your auto Honda to manual is wiring up your AOD, neutral safety switch and backup lights. In order for your reverse lights to work, you will need to connect it to the hydro reverse pigtail that hangs off your manual transmission. These wires are in the center assembly and should be moved forward and extended to your transmission.
You will also need to remove the shifter interlock, and on most Hondas and Acuras this unit is located on the ignition assembly. Open your center steering column to disable or remove the key shift interlock, which will fool your car into thinking it's constantly in P. Without this modification you will not be able to release the key from the ignition, or turn the vehicle on.
Lastly, depending on which ECU and swap you have chosen, you may need to incorporate or eliminate the neutral safety switch. Keep an eye out for our guide which is coming soon on how to do this.
That does it for our how to convert your auto Honda to manual Guide, if you have any questions or comments please feel free to leave them below.