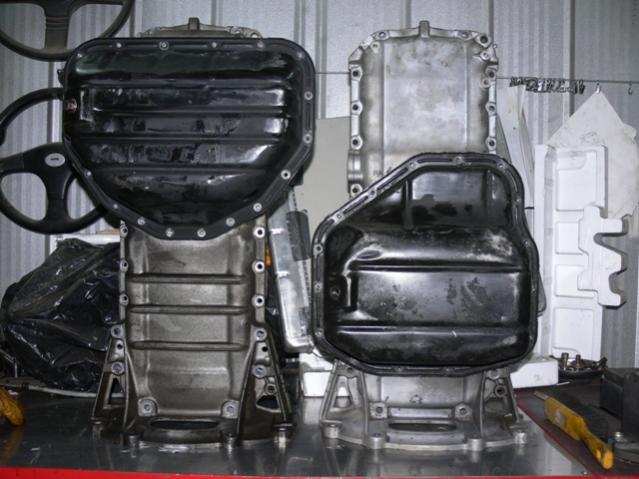 What is the 2JZGTE?
One of the most powerful and robust inline six motors ever produced, the 2JZGTE is one of the most known import motors of it's era. Overbuilt and overengineered this engine can produce upwards of 800 whp without upgrading the internals. With just a handful of tweaks and modifications like a multilayer steel head gasket from Cometic or HKS, with ARP head bolts is a great way to step up from the BPU crowd.
Which 2JZGTE do I want to swap into my 240?
Although the 2JZGTE is still a production motor, over 90 percent of swap candidates come from JDM engine importers. There are many reasons for opting for the JDM motorset, it's cheaper and easier to install than the USDM 2JZGTE because there's no MAF to wire or incorporate.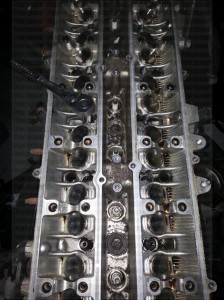 Kicking off our How to Swap a 2JZGTE guide is taking a look at the USDM 2JZ vs the JDM 2JZ.
What differences are there between the USDM and JDM 2JZGTE?
Internally there are no differences between the two motorsets but there are some significant items you will want to take note of.
– Camshaft Profile
The JDM engine comes with a slightly less aggressive profile, and this is one area you will want USDM bumpsticks as a basic upgrade.
– Different turbochargers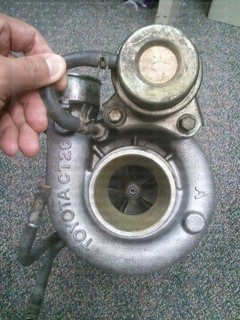 The JDM engine comes with the Toyota CT20, a smaller turbo with wheels constructed from ceramic. While this aids in reducing turbo lag, the wheels break apart after a while and can become compromised. Upgrading to USDM twins is usually cost prohibitive, so stepping up to a single turbo is probably your best bet.
-Injectors
(550 cc/min low impedance, requires resistor pack for USDM model, 440 cc/min high impedance for the JDM engine set) Click here for more information on
injector sizing
,
how to install 2JZ injectors
and
how to build
your 2JZ engine. When getting a donor car ready to Swap a 2JZGTE, make sure your fuel delivery is sufficient.
What is the VVT-i Engine?
– Emissions
If you are swapping in a JDM 2JZ and want to pass smog or the emissions test in your state, you will need a EGR. Good news is that the JDM cylinder head has provisionary marks where you can drill and tap for EGR placement. Do you have a faulty EGR now? Not to worry, we've got you covered with our
How to Service your 2JZ EGR
article.
– Waterpump
This step is merely cosmetic unless you plan on rebuilding your 2JZGTE engine before swapping it into your car. The JDM back half of the water pump is large and has many connections that are just not needed. It's very much different than the USDM unit in placement and size, but you can make the JDM water pump work.

If you do not care about how your motor looks or sits in the car, can you simply cap off all the water lines and connections that do not go anywhere. With this backhalf sealed up you can now purchase a USDM front half of the water pump and install it onto your motorset.
The picture above shows us retaining the JDM back half of the water pump, and prepping the block for the front half of the USDM water pump. Unfortunately if you are going this route, you will need a pulley kit for your 2JZGTE to get a serpentine belt to properly work. This is a commonly overlooked factor of learning how to Swap a 2JZGTE.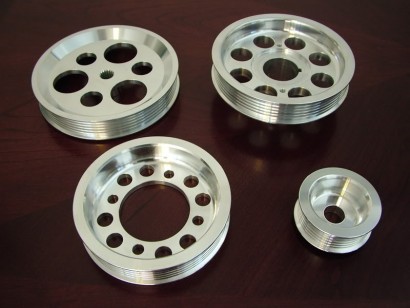 You may be best served purchasing a pulley kit that will allow you to convert all your accessory pulleys for your serpentine belt.
Click here for our How To Install Pulleys on a 2JZ Guide, and don't forget our How To Install Injectors on a 2JZ either.
What parts should I upgrade before swapping the 2JZGTE into my 240SX?
The obvious upgrades would be a great choice here, either upgrading the side mount air to air intercooler or stepping up to a front mount, now is a good time. Selecting a front mount for your chassis will allow you to get the 2JZGTE pipes as well. For more information on intercooler sizing, check out our article here.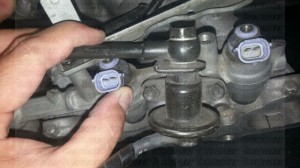 Fuel injectors – Ditching the 440cc JDM injectors for top feed aftermarket injectors is easy enough, what rail and other components will you need? Check here for our complete walkthrough.
Oil pump – Another great idea to check now while the motor is out of the car, checking the oil pump is a must do for any serious 2JZGTE enthusiast.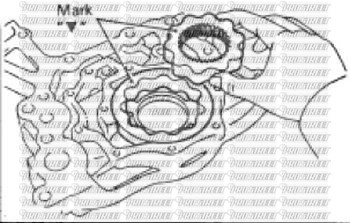 You can also purchase a universal intercooler core with end tanks fit for your 240SX, and get a intercooler piping kit for the MKIV or the fourth generation Supra. The inlet and outlet will be close enough so that you can get it close before driving it to a shop or some slight modification.
Sensors
The 2JZGTE enjoys a full compliment of Toyota dealers that can sell you components for your engine swap, but just in case we have you covered with a lineup of 2JZ DIY Guides.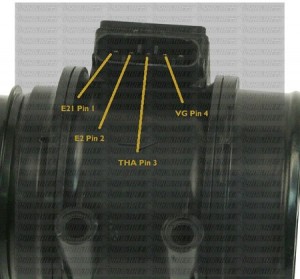 If you plan on running the JDM ECU, be aware that it's set for 440cc injectors and may require additional sensors or a piggyback computer if you wish to get it running right with a larger fuel injector setup.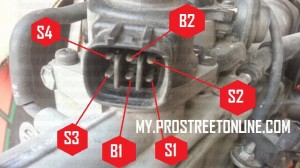 Common issues involve broken ignition clips, igniters and missing plugs or wires. If you need additional help with wiring, check out our how to's on wiring in a 2JZGTE S13 swap, S14 swap and much more.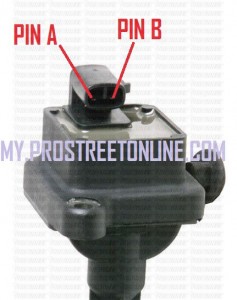 Planning your exhaust system
Let's get the easy part out of the way and select your favorite catback of choice for the 240SX chassis. From there you will have a few options to complete your 2JZ engine swap. If you are keeping the JDM turbos, you will want a JDM JZA80 02 housing or cat delete, to get your stock twins to terminate near the transmission.
From there you can opt for the standard 3 inch downpipe from the manufacturer of your choice. Cost isn't much of a factor considering you are building this on your own and these parts are just metal. Picking a chinese downpipe is just fine in this scenario.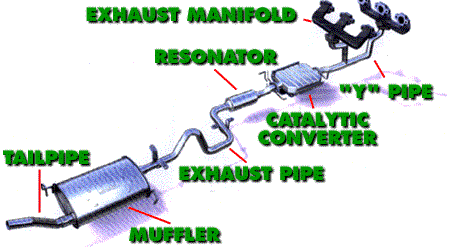 If you are lucky enough to have a complete working USDM turbo set, then picking any off the shelf downpipe for the MKIV Supra will work just fine. Try to wrap your downpipe with exhaust wrap to help deal with the under hood temps of the 2JZGTE.
Fuel Delivery
Looking for the fastest, cheapest way to resolve your fuel delivery issues in your 2JZGTE engine swap? A Walbro 255 high pressure is what you will want, giving you the pressure you need at the rail.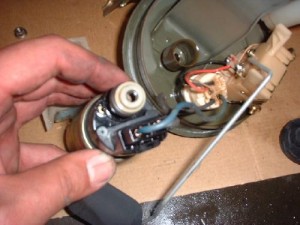 If you are on the hunt for a true solution to your fuel delivery needs, a stock Supra Denso pump is an excellent choice with a 320 lph rating. If you need a writeup on how to install an aftermarket fuel pump in your 240sx, click here for the article. Our How To Install Top Feed Injectors in a 2JZGTE article is located here.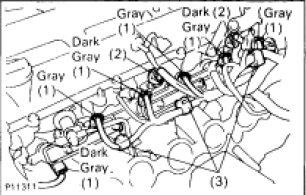 Realize however that raising the fuel pressure in your rail with no way to crank it down is a bad thing. If you are having problems sorting our aftermarket fuel pressure regulator options, take a look here at our fuel pressure damper install.
Cooling
One of the most important steps to your 2JZGTE engine swap is the cooling components in your car. Upgraded radiators, oil coolers and a fan shroud are very much recommended. With an aluminum cylinder head, temperatures above 210 degrees will warp the head and compromise your cylinder combustion seal.
To do this you can purchase a Koyo or Mishimoto radiator, a 3 row is recommended along with a fan shroud that can help you keep the underhood temps down. This is a big part of your 240SX, if you want to Swap a 2JZGTE the cooling is very important.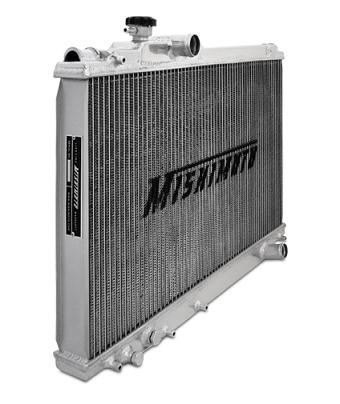 You will need a KA24DE radiator and cut a few inches off the 2JZ upper radiator hose to make it work, or alternately get a SR20 radiator and use both upper and lower 2JZ hoses.
As far as your cooling fans are concerned, you will need slimline units and the slimmest you can possibly find would be the first criteria. Because fitment of the 2JZ in a 240SX engine bay is tight at best, you need the slimmest fans possible to help it clear. This is one of the biggest challenges you will face when it comes to learning how to swap a 2JZGTE in your car.
Problems you want to plan ahead for
Check your Sensors – Many times you will get your motorset from the importer with broken or missing wire clips, broken sensors or missing parts. Use our handy 2JZGTE swap sensor guide to help you navigate through what needs to be serviced.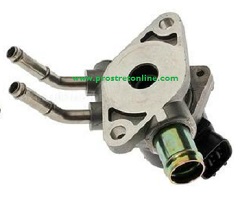 The 2JZGTE is a great engine for the 240SX and better than the RB25DET because of the placement of the turbochargers. Being on the passenger side of the car for us right hand drive folks makes this swap preferrable to the RB25.
Your brake and clutch master cylinder thank you for this.
Sadly, you can't have your cake and eat it too because most swap kits for the 240SX will butt the back of the motor very close to your coolant lines. Retaining a stock twin turbo setup almost makes it impossible to retain use of your heater core, which makes driving in the cold or reducing engine temps difficult.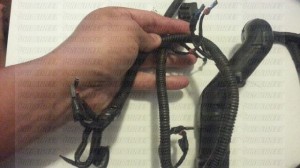 Use of thermo heat tape is recommended on the heater core lines since they will be very close to the downpipe and turbo. Heat will play a big factor in how to swap a 2JZGTE, regardless of whether or not you have aftermarket cooling fans and / or a radiator.
Front Sump
In order for your 2JZGTE to fit in your 240sx, you will need a front sumped 2JZ engine set. If your engine or donor engine came from a rear sumped 2JZ, you will need a complete oil pan, windage tray and oil pickup from a front sump engine.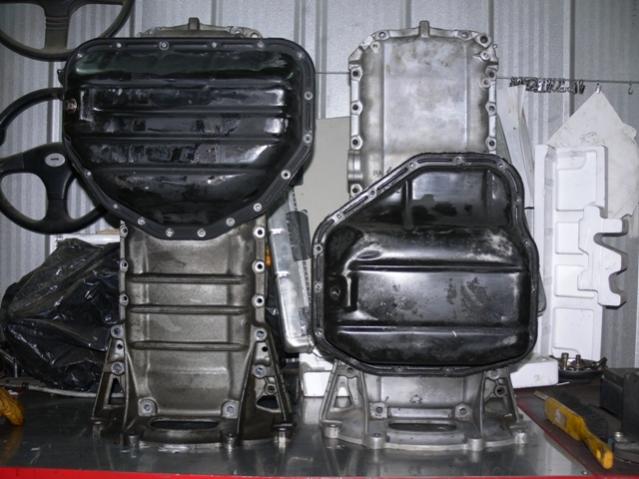 Engine Mount Kit
We'll be adding reviews for each 2ZJGTE 240SX engine mount kit here at a later time, please stay tuned.
Wiring Your 2JZGTE
Option 1 : Purchase a complete plug and play harness kit from a manufacturer like Chasebays or Wiring Specialties. We've got a few reviews on these products that you can check out here.
Option 2 : Purchase a 2JZGE non turbo harness from a JDM Aristo, Lexus Sc300, IS300 or GS300. Use the existing SC300 harness and extend the wires needed for conversion.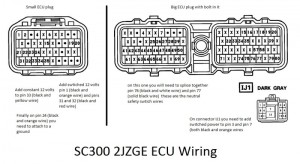 One of the more miscommunicated and least documented parts of this engine swap, the 2JZGTE wiring isn't hard to do with the right facts in front of you.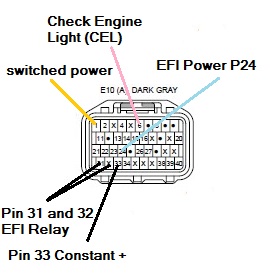 For those swapping a 2JZ into a S14 take a look at our Wiring Primer by clicking here. We also have a how to wire article for the S13 here.
Hope this How to Swap a 2JZGTE writeup helped you with your 2JZGTE engine swap, make sure to check back for Part 2 and our engine mount swap reviews as well.
Happy Boosting!
Thanks to Preston Brown for use of select images in this writeup.