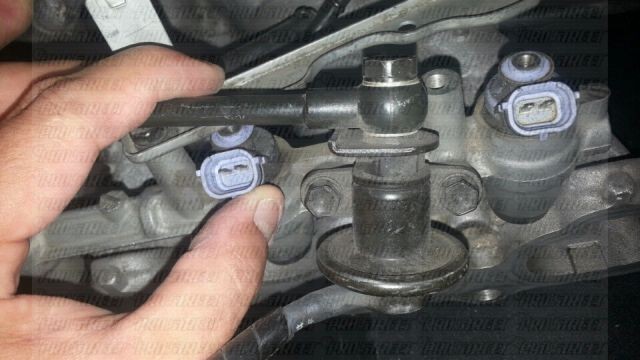 Expanding our 2JZ Engine Swap guide we'll be tackling the task of installing top feed high performance injectors on a JDM 2JZGTE. This inline six engine is going into a 240SX, part of our How To Swap series, and we'll be installing 720cc Bosch injectors and changing the fuel rail at the same time.
We'll also be converting the side feed stock rails and going to a top feed, along with fuel pressure regulator install. We did not opt for the Deatschwerks High Impedence Injectors we normally install, instead preferring to show you what adapter clip conversions that need to be performed. 
If you are looking to learn how to install injectors in a 2JZ you have come to the right article, but do you know what size you will need? Figuring out what injectors you want to run is half the battle when it comes to fuel delivery in a 2JZGTE. If you need help in deciding what injectors to run, click on the fuel injector sizing article below.
How to choose Aftermarket Injectors
These Bosch injectors are 720cc which is perfect for the divided T4 this customer will be rocking on his 2JZ. Unfortunately they are also top feed, which means we'll be ditching the side feed rail. The customer has chosen a typical ebay copy fuel rail, and while it does the job, it's nowhere near perfect.
Like many aftermarket offshore fuel rails in production nowadays, this rail is not meant for the 2JZ specifically. Cut from the same standard fuel rail cores as everyone else, there's little difference between this and our RB25 rail in all reality. While this is a cost effective manufacturing style, it's not ideally what you want in your turbo inline six motor You will run into some issues with this rail if you do decide on it, but it's not a deal breaker at all.
We'll get to that later in our how to install injectors in a 2JZ article, but in the meantime, let's get to work.
As with all of our writeups and how to DIY articles, if you are not comfortable working on your own vehicle, stop now and take your car to an experienced car mechanic.
The 2JZGTE is an inline six turbocharged motor that operates at a static 42 psi at the rail without the use of vacuum. This 2JZ swap is running a twin Walbro 255 High Pressure fuel setup, which has rocketed our fuel pressure. To remedy this issue we'll be installing a fuel pressure regulator to keep pressure consistent.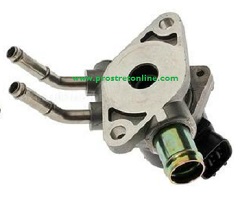 How To Install Top Feed 2JZGTE Injectors
x6 top feed injectors of your choice – high impedence recommended.
top feed fuel rail of your choice – we are using the Ebay units
Aeromotive DRAG FPR – Make sure you select the correct regulator for the adjustment range you require.
x1 Liquid filled fuel pressure gauge
x1 90 degree 1/8th inch NPT fitting
The first part of our How To Install injectors in a 2JZ guide will cover the removal of your stock intake manifold and fuel rail. Mostly covered in our How To Rebuild your 2JZ, please refer to that page if you have any problems.
Before you begin, disconnect your negative terminal on the battery and take the gas cap off your fuel tank. Once you have done this, disconnect your 2JZGTE throttle position sensor, MAP sensor, IAC valve, traction control and all the fuel injector clips. Don't forget your brake booster and the banjo bolt on top of your intake manifold.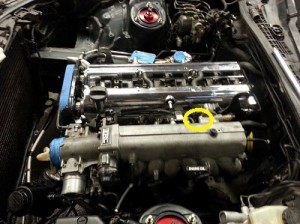 You can tackle the intake manifold one of several ways, some people like to remove just the top half of the intake manifold, some like to remove just the rail. We've found because of the 2JZGTE Intake Air Control Valve and the coolant lines it utilizes that taking the whole intake manifold out is the easiest way.
Not only that but it allows us to fully tighten down the fuel rail and ensure there are no leaks from the bottom injector seals or upper injector o-rings.
Now undo the 12mm nuts and bolts that hold the intake manifold to your cylinder head, and disconnect your factory rubber return and feed lines. When your rail is disconnected, lift the entire intake manifold off of the head and out of your engine bay.
Once you have disconnected your intake manifold and pulled it off your 2JZGTE, you are ready to undo the mounting bolts that hold your stock rail. Undo these 12mm bolts and pull up firmly to "pop" the stock rail and injectors out. Make sure to not lose any of the base orings, as you will be reusing these 11mm rings.
You also want to take careful inventory of you spacers as well as orings, if you feel the need to return to these JDM 440cc Aristo injectors. If you are swapping this 2JZGTE into a 240SX, now is the time to disconnect your KA24 or 300ZX fuel filter, as we'll be ditching those.
Converting your rubber fuel lines to AN
This part of our How To Install Injectors in a 2JZ will cover the conversion from your rubber stock lines to AN. Locate your stock fuel feed and fuel return lines on your car of choice, ours is the 240SX. Now that your intake manifold is removed, you've got tons of space to reach and access your stock hardlines that run under the car.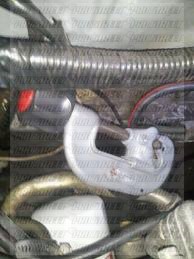 Pull gently on your factory fuel line and use a pipe cutter to cut the metal line as level as possible. You will be using a 3/8th size compression fitting to convert this line to a -6 AN male termination. Once you have cut through the metal line, use a small file to carefully clean any barbs or excess metal that may hinder the compression fitting from sealing.
When working on your hard line, make sure you do not crimp, kink or damage the hardline. When using the file make sure you minimize the metal filings that go back down the hardline.
When tightening down this compression fitting, make sure the inner brass ring compresses and seals completely. Keep this line in mind when we are about to start the car, as it's the first fitting to check out for leaks.
Repeat this process for the fuel return if you are intending to have this AN conversion terminate at your fuel rail. However if you are serious about fuel delivery and performance, it's best to run a stainless fuel rated -6 AN line back to the pump itself.
Now that we've got that part of our how to install injectors in a 2JZ covered, let's go back to the intake manifold and our fuel rail.
Undo the bracket clips shown above, which will allow your stock sidefeed fuel rail to come out of your intake manifold.
The stock fuel pressure regulator, one of the harder parts of the stock fuel rail to clear the hunking mass that is called your intake manifold.
A common issue for 2JZGTE or RB25DET chinese fuel rail owners, is that the machining in the feed part of the top feed rail is too tapered. This can cause excess leaking and problems sealing your factory fuel rail. To combat this, remove the injector seals from the bottom and tops of your side feed injectors.
Remove the 10mm bolts that hold the fuel injectors in place, and recover the fuel injector seals that sit on top of the injector.
Keep these top seals safe, even if they may be damaged or worn a bit. They will serve a purpose if you are using a Ebay Chinese fuel rail.
Don't forget the bottom injector seals either, you can reuse these if you wish but we'll be using the 11mm injector bosses provided in the kit
Take your bare top feed 720cc Bosch injector and install the top most o-ring. Make sure this ring is intact and not dinged, pinched or damaged in any way
Install the lower injector isolator and boss on the bottom of your top feed Bosch injector. Next thing in our how to install injectors in a 2JZ, is to slide the side feed injector orings on top of the green oring.
Now comes the fun part of sliding those top feed injectors into your aftermarket fuel rail. Grease the top of the orings with silicone spray or vaseline to help assist the rings in sliding in without folding over or pinching. Do not contaminate the top or feed of your injector, as that can lead to clogging or inconsistent fuel spray patterns.
We talked about the fuel injector clips we'll be using previously in our How to Install injectors in a 2JZ article, and here they are.
These will convert the OBDII injector boss and make it a plug and play affair for our 2JZGTE fuel injector clip. You can set these to the side for later installation.
Now take the spacers and the 11m steel injector bosses from the your fuel rail package. Set the injector bosses into the 2JZGTE intake manifold and make sure that they are firmly seated.
Carefully line up your top feed injectors and the fuel rail spacers with the bolts supplied. Make sure that all injectors are seated firmly against the metal bosses, and that you have tightened the fuel rail -6 ends. Hopefully the rail you chose came with real bolts, not hex bolts as tightening down the front bolt will prove painful.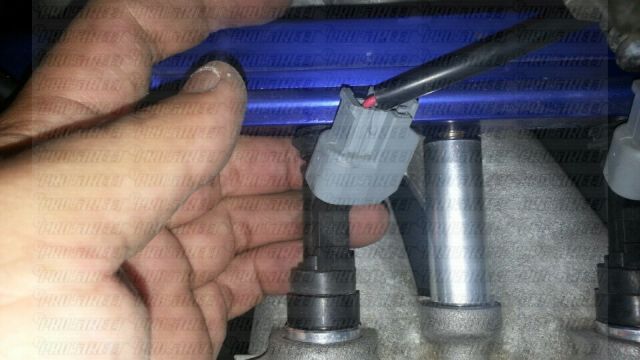 Tighten down the bolts through the fuel rail spacers to secure your fuel rail in place. Earlier in our How To Install Injectors in a 2JZ writeup, we talked about the drawbacks to this type of rail.
Because of the rail and the generic nature of rail's design, you will have problems with your 2JZGTE Idle Air Control Valve as shown below.
Especially painful for those of us old enough to remember how great the HKS and Greddy units used to fit on this legendary motor. You can still get this to work by either removing the IAC and gently pushing the coolant hard lines up or installing the coolant lines ahead of time.
You can also opt to just bypass those coolant lines, but it's definitely not recommended for everyday driving. These coolant lines simply keep the Idle Air Control Valve quiet and working cool. We will be taking on the How To Install a Fuel Pressure Regulator in a 2JZ in this separate article to compete the fuel install.
The first thing you will want to do once you have your fuel system upgraded is to check for leaks. Check at all compression fittings as well as all the injector orings and seating bosses. Double-check to be positive that no leaks exist with extra special attention being paid to the compression fittings.
If any sign of fuel moisture or leakage should occur, IMMEDIATELY stop the engine and repair or remove the regulator.
Don't forget to check our How To Install a Fuel Pressure Regulator in a 2JZ to cap off our How to Install Fuel injectors in a 2JZ guide. If you are in need of injector sizing charts or how to calculate injector size check the link below.
How to choose the right sized injector??
You are now done with our How To Install Injectors in a 2JZ article and to walk you through any troubleshooting we have some tips below.
Trouble Shooting Your Injector Install
1. Fuel Pressure Regulator can't adjust the fuel pressure.
You've got the feed and return lines mixed up. Switch the lines and test the adjustment nut.
You bottomed out your regulator and must adjust upwards to get the plunger back within operating spec.
2. Fuel Pressure is very low
You need a bigger fuel pump capable of more flow, or your fuel pump has failed.
Check your Inline fuel filter, it may be clogged
What we didn't like about the 2JZ Rail.
Not too impressed with the fitment or design of this rail but unfortunately that's the world we live in. These problems are more annoyances than anything else, but they still bear repeating on our How to Install Injectors in a 2JZ guide.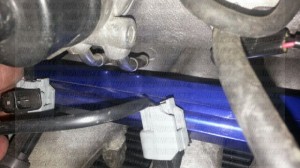 For the cost, it's a cheap option but not ideally our first choice for an aftermarket fuel rail in our 2JZGTE.
You have now completed our How to Install Injectors in a 2JZ guide, please let us know if you have any questions below!