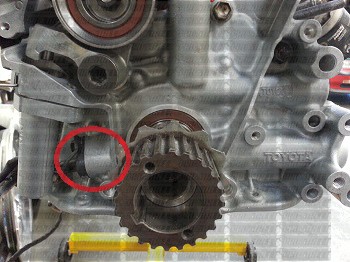 There are many reasons to test your 2JZ Crankshaft Position Sensor, especially if you are planning a 2JZ engine swap. The 2JZGTE is one of the most popular and common engine swaps for sport compact enthusiasts. Found in the 4th generation of Toyota Supra, this inline six twin turbocharged engine powered the Supra above the competition in the mid-90s Japanese Super Car Battles.
Today, we'll be adding a chapter to our extensive 2JZGTE writeup and how-to library by taking a look at the 2JZGTE and how to service or inspect your crankshaft position sensor.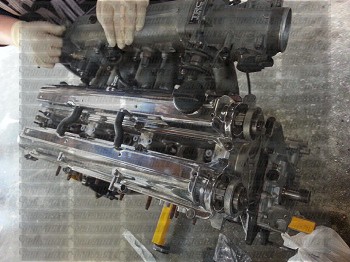 If you have found this writeup through our How-To series around the 2JZ, chances are you think your crankshaft position sensor is not working correctly. The crankshaft position sensor is a vital part of your 2JZ, providing a real time reading on the correct position and speed of your crankshaft.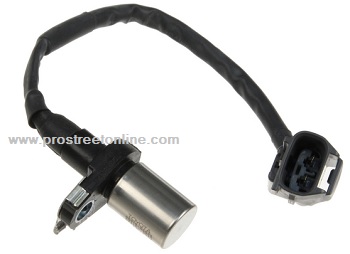 The 2JZGTE Crankshaft position sensor is 90919-05006, Crank Position Sensor.
Q: "Where is my 2JZ crankshaft position sensor?"
A: The crankshaft position sensor is located to the left of your crankshaft, between your timing belt tensioner and is mounted to the block by a 10mm bolt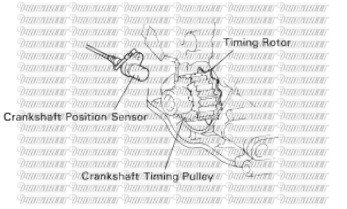 To begin the testing procedure, locate your crankshaft positon sensor and the 2 pin pigtail that is leading out of your block. Chances are if you have imported an Aristo or Soarer engine, this pigtail may be broken, smashed or have bent tabs. You will need an ohmmeter to test the resistance between the 2 terminals to see if your hall effect crankshaft position sensor is indeed operating.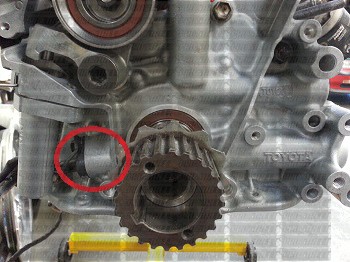 You will also need a laser thermometer or a similar device to measure the heat range of your crankshaft position sensor as it directly impacts the resistance reading.
Have you seen our How to Engine Swap a 2JZGTE Sensor Checklist, in which we break down each sensor, what part number it carries and where it's located? Don't forget to check out our 2JZGTE 240SX Wiring Guide either!
The "Cold" and "Hot"  express the temperature of the sensors themselves. "Cold" is from –10°C (14°F) to 50°C (122°F) and "Hot" is from 50°C (122°F) to 100°C (212°F).
Using an ohmmeter, measure the resistance between terminals.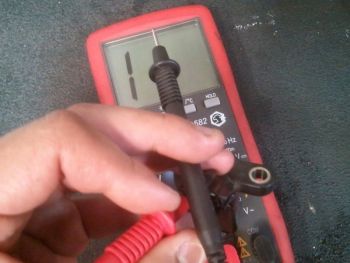 Cold Crankshaft Position Sensor : NIPPONDENSO 835–1,400 Ω and AISAN 985–1,600 Ω
Hot Crankshaft Position Sensor :  NIPPONDENSO 1,060–1,645 Ω AISAN 1,265–1,890 Ω
If your crankshaft position sensor falls outside of these readings, it's time to replace your 2JZ Crankshaft Position Sensor.
Related Articles
Happy Boosting!