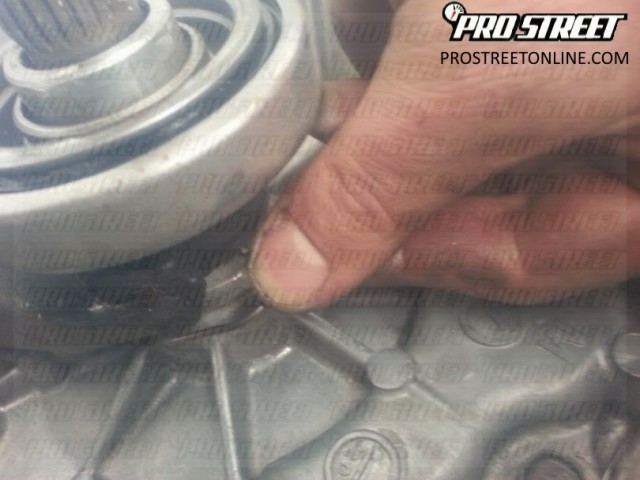 So you've lined up a six speed transmission from a Nissan 350Z for your engine swap of choice, now you've got to know how to prep your CD009 transmission for the journey ahead. Made popular by tuners who have tweaked and massaged more than 1500 wheel horsepower from the CD009 transmission, we've picked it for our Project S14.
Today we'll be showing you several important steps on how to prep your CD009 transmission for your engine swap, or even if you are upgrading transmissions in your VQ powered vehicle. The CD009 transmission is found on late model 350Z's (2006+) and the price tag for these transmissions is much cheaper than a Getrag unit for the 2JZGTE or the T56 for the LS1.
How To Modify CD009 Transmission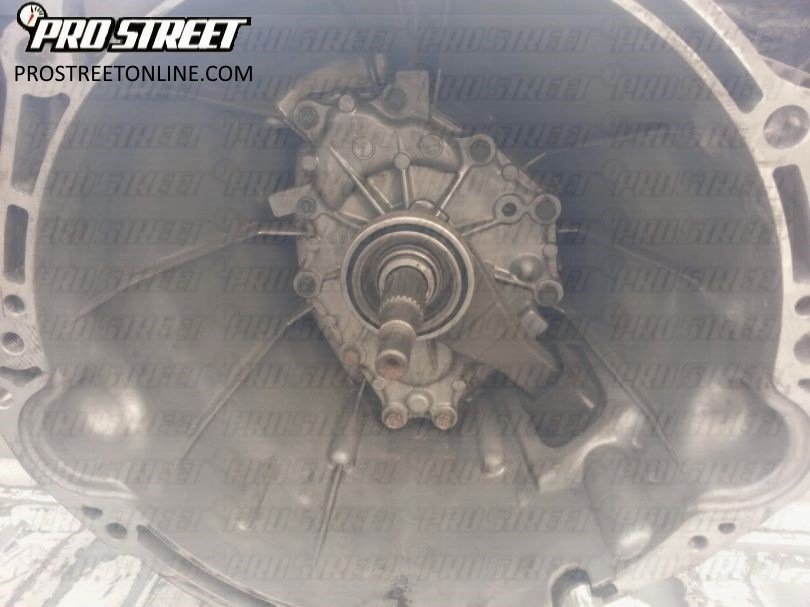 Couple the fact that's it's a six speed and silky smooth to shift, and the CD009 is quickly becoming the transmission of choice for rear wheel drive modders. The part number for this Nissan six speed transmission is 32010-CD009, but it's important to know what year your transmission came from. We'll get into that part a little later.
Before we jump into our how to prep your CD009 transmission DIY article, let's check out a few common questions about the CD009 install.
What do I need to install a Nissan CD006 transmission on my swap?
---
You will need the following parts to successfully convert your engine of choice to use a CD009 transmission.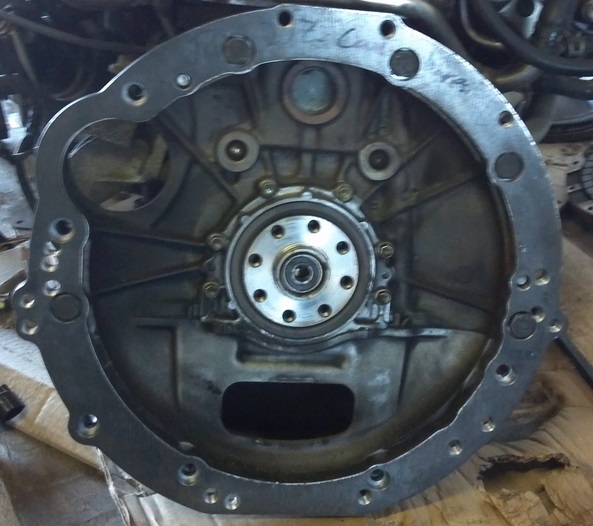 CD006 Transmission Adapter Plate – This allows you to bolt on a CD009 six speed transmission to this plate, which attaches to your LS1 or 2JZ or RB25. Shown above is a Collins adapter plate installed on a 2JZGTE, ready to be bolted on.
CD009 6 speed Transmission – from 2003-2006
Clutch release bearing –
Custom driveshaft
Transmission Mount Adapter
What are the differences between the CD006 pivot ball?
---
The number one reason you want to know what year your donor CD006 came from is the differences in the pivot ball and clutch fork. As shown below there are two different kinds of pivot balls, and chances are you'll need the shorter pivot ball for all CD006 transmissions between 2004-2006.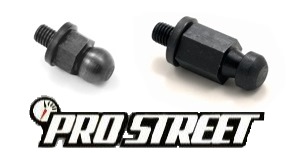 Incorrect pivot ball geometry will cause your CD009 to not shift, or not shift while the engine is running. It can also cause problems like bent shift forks or damaged dog gears as the clutch may continue to ride the flywheel, long after you've let go of the clutch pedal.
How To Prep your CD009 Transmission
---
Begin by taking a peek at the inside of your CD009 transmission bell housing. Inspect the face of your throwout bearing for any pitting and check your throwout bearing for any odd play or weird sounds while rotating. We'll begin our How To Prep your CD009 Transmission DIY guide by removing the shift fork.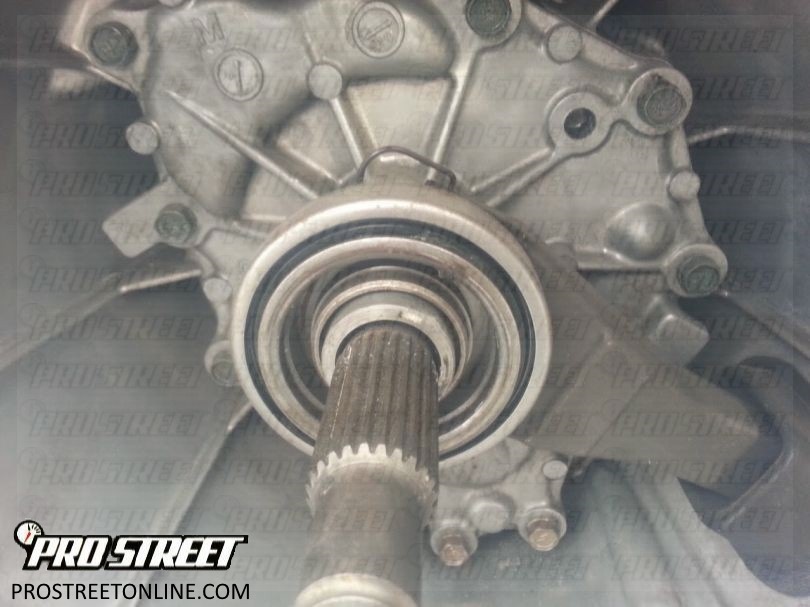 Next reach behind your throwout bearing and depress the throwout bearing clip that secures your throwout bearing to the CD006 shift fork.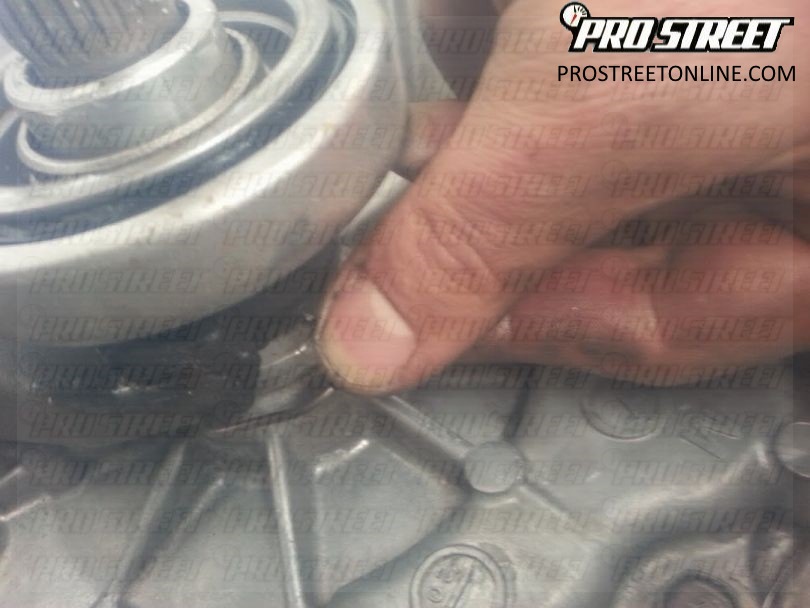 Now with the throwout bearing circlip undone, you can slide off the throwout bearing. You can also elect to simply pull the clutch fork off the pivot ball already inside your transmission housing.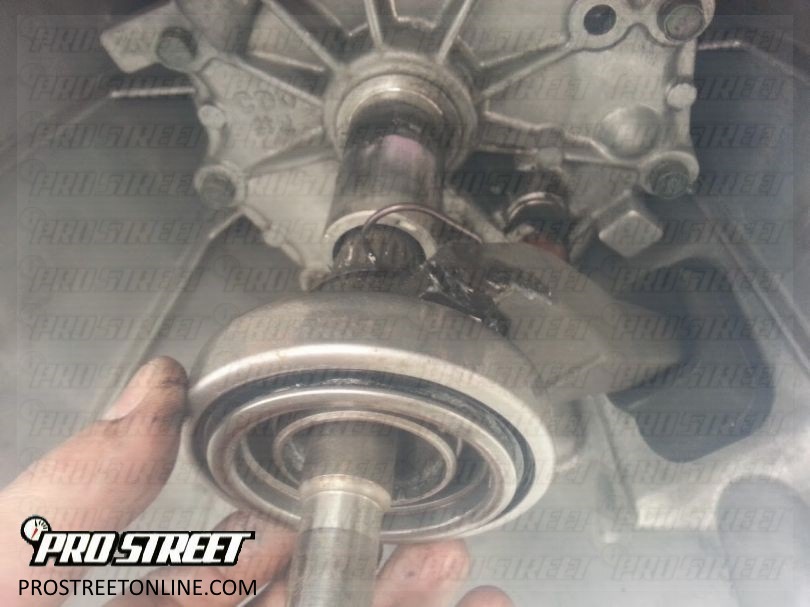 With your shift fork and throwout bearing removed, you can now remove the CD006 pivot ball from your bell housing.
Clean and prep this area before installing your new CD006 pivot ball and bushing.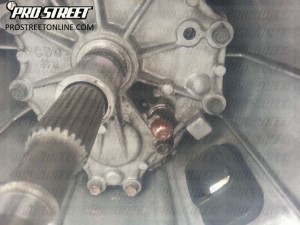 Now would be a good time to purchase a replacement throwout bearing, shift fork and new pivot ball for install on your CD009 transmission swap. Externally, these are the only things that you should replace and check on before installing your new CD009 transmission. You now know how to prep your CD009 transmission, if you have any questions please feel free to leave them below!