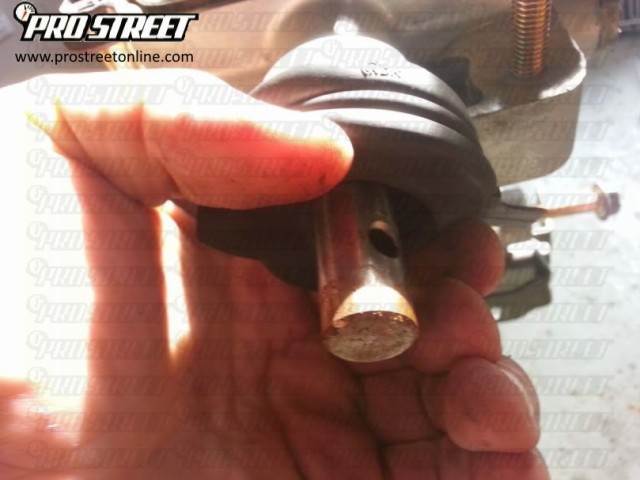 The Nissan 350Z six speed transmission known as the CD009 has quickly made up ground to become the best six speed T56 alternative out there for big power. We are using the Collins CD009 kit for our 50 state legal Project 2JZ 240SX, for this swap you will need your CD009 shifter shortened.
Proven over 1500 wheel horsepower and cheap compared to a T56 transmission or even a Getrag, it's easily the best option you have if you need six gears.
Whether you are swapping a LS1 or putting a Toyota Supra 2JZGTE into your chassis, there's going to be some changes that are required if you want six speed 240SX turbo power. We'll be showing you how to install your CD009 shifter on your transmission as part of our Budget 2JZ 240SX street legal build.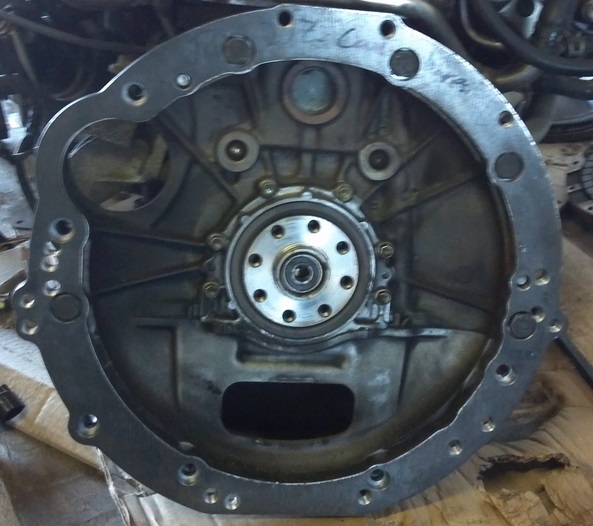 This isn't the only thing you'll need to check and if you want to build a 2JZ 240SX with this six speed, the clutch fork pivot ball must be matched. For people already running a 2JZ and looking to convert from a W58 R154 to a CD009 swap, here's a look at how they will line up.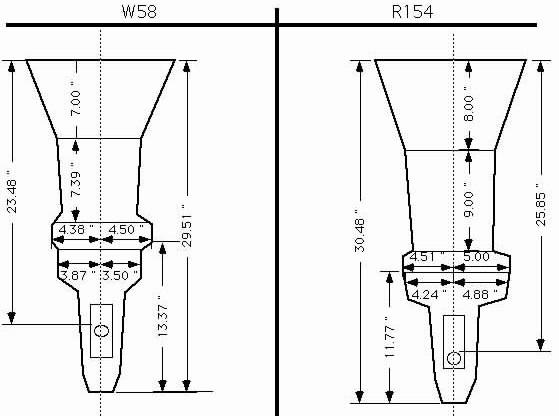 Use the guide above to see where your shifter may sit in your 240SX after the CD009 swap. We'll begin our guide by supporting the bottom of our transmission with a thick blanket or rug.
Peel back the output shaft for your CD009 shifter and locate the two piece cotter pin.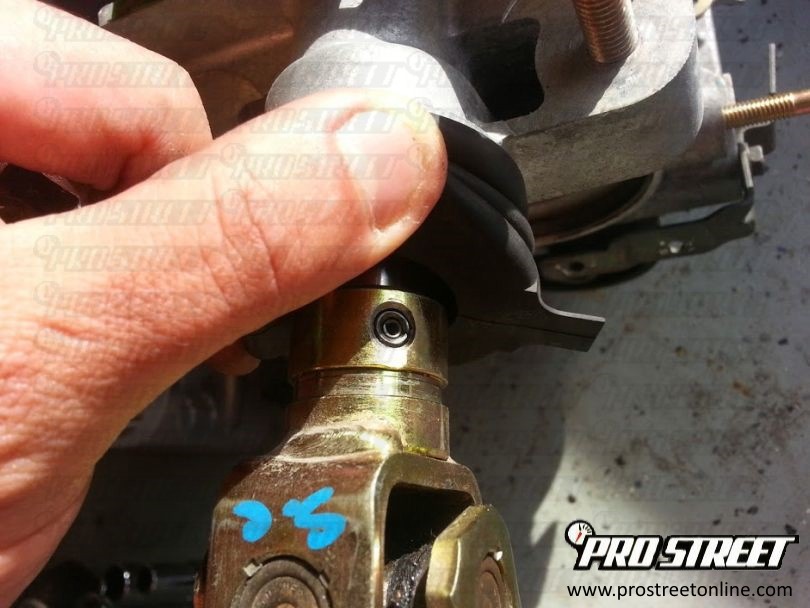 Use a thin drive to punch out the inner cotter pin, make sure you have the bottom of the transmission supported fully.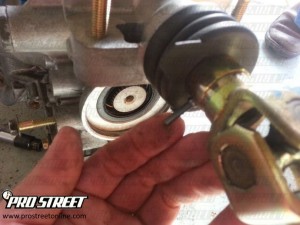 Once the smaller cotter pin has been pulled out, you can get a larger drive and proceed to remove the larger pin.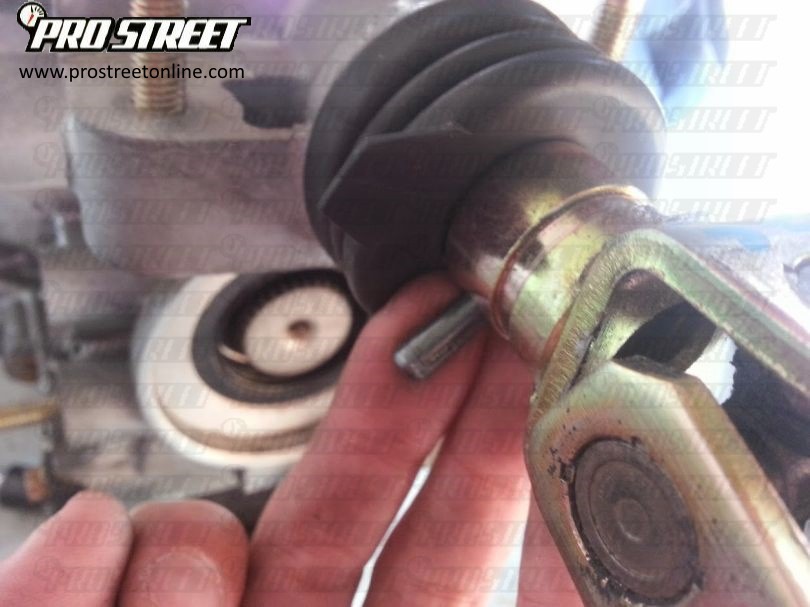 Now your shifter can be removed and modified so that your shifter will line up after your 2JZ swap is done.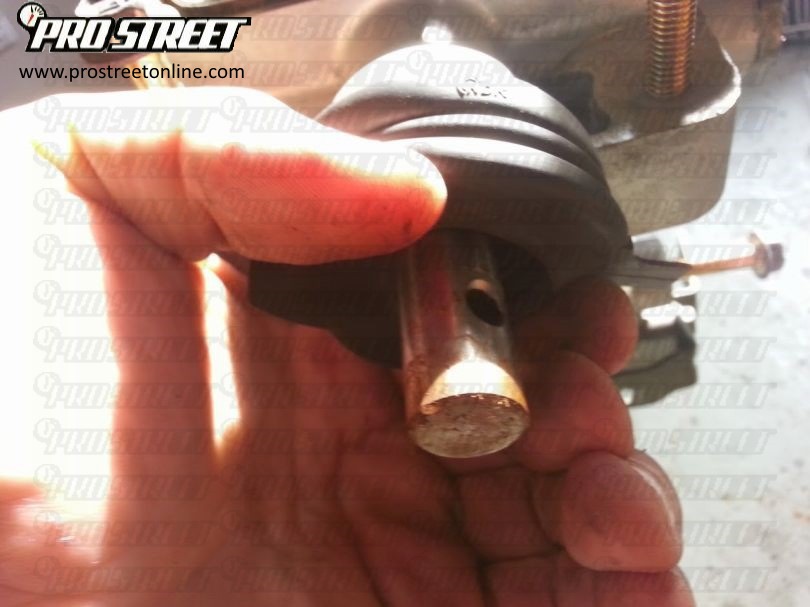 Here's a look at the Collins modified shifter base we received back, you will be loosely bolting on the front of this shortened shifter and then reinserting the two piece pin.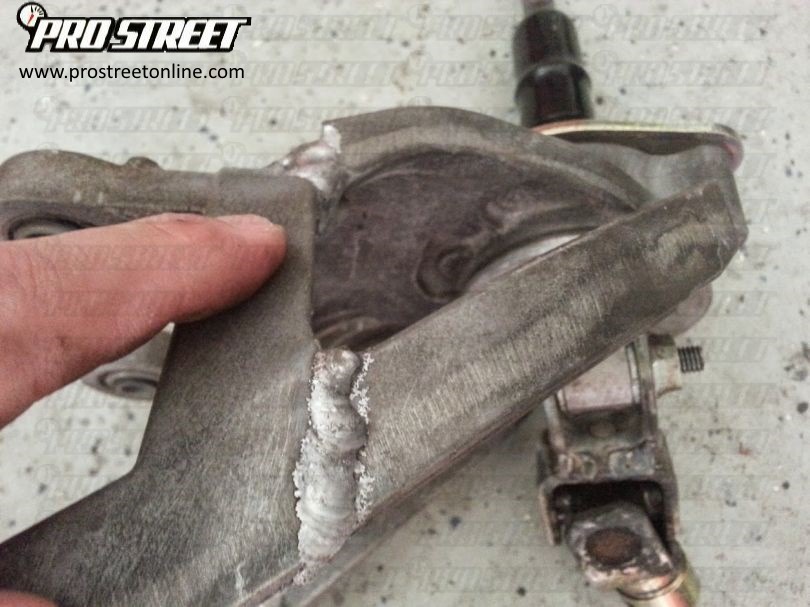 Line up the new shifter and loosely mount the bolts on either side and on top of your transmission. Do not tighten down all the way.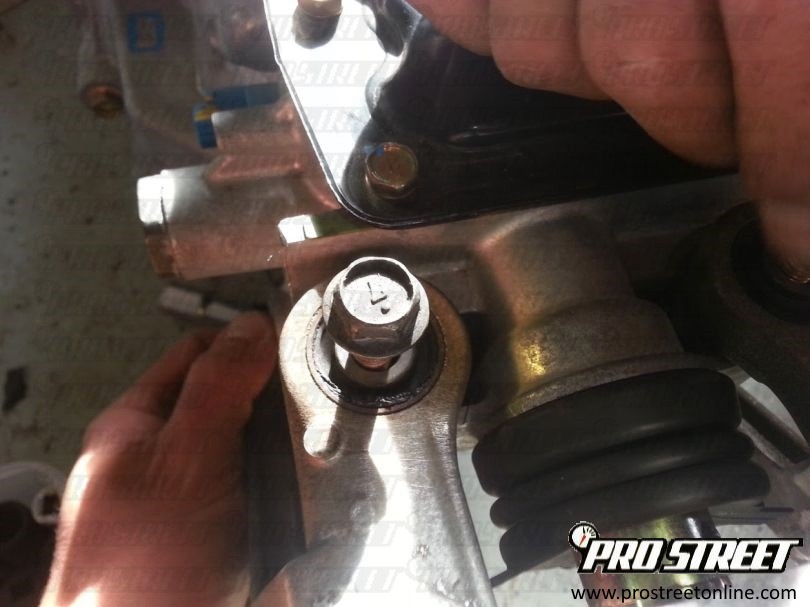 Slide the shifter onto the output shaft of the CD009 transmission, and carefully line up the cotter pin holes.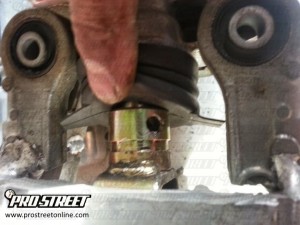 This may take some time because it'll be a tight fit regardless of how you position your transmission. Once you have the holes lined up, go under the shifter base to double check that you are completely lined up.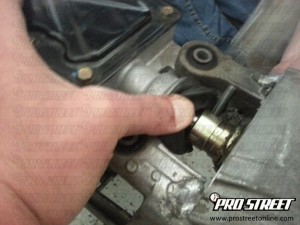 Now drive the main cotter pin back through the input shaft, making sure to avoid the transmission or the shifter arms.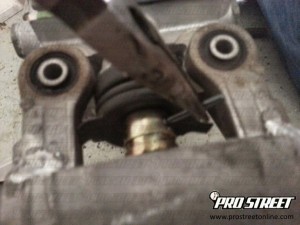 Now use a needle nose to align the smaller cotter pin in place, and carefully drive this smaller pin back through until flush.
You can now put your 2JZ into your 240SX, and you won't be one of "those" guys that has your shifter in the wrong place or sitting near the back of your seat.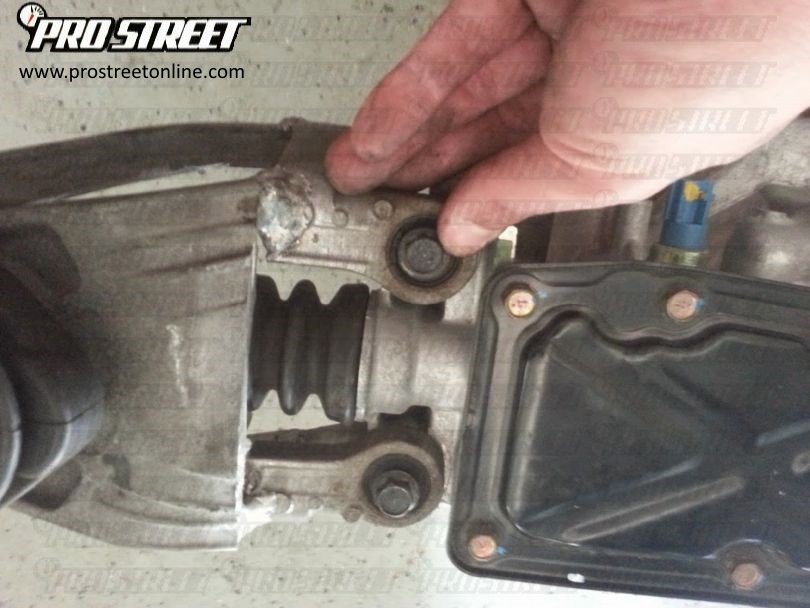 Have any questions about installing a CD009 transmission or using a Collins adapter plate? Need to find out how to plan your CD009 transmission swap or even how to install a CD009 starter? Check out our Budget Beast Project 2JZ 240SX or our How To guide on how to use the Nissan 350Z transmission in your swap.