Probably one of the lesser known engines to most automotive enthusiasts, the 2.5 liter 1JZGTE is truly one of the best available JDM motors you can buy. With 500 whp capable on stock internals with just a few modifications, the 1JZGTE is quickly becoming one of the better motor swap candidates out there.
However the lack of knowledge on the 1JZGTE can be problematic for DIY kind of mechanics who are working from home. If you have swapped in a 1JZGTE into your car or your 240SX, from our 2JZGTE How To Guide, then chances are you will need a tuning computer.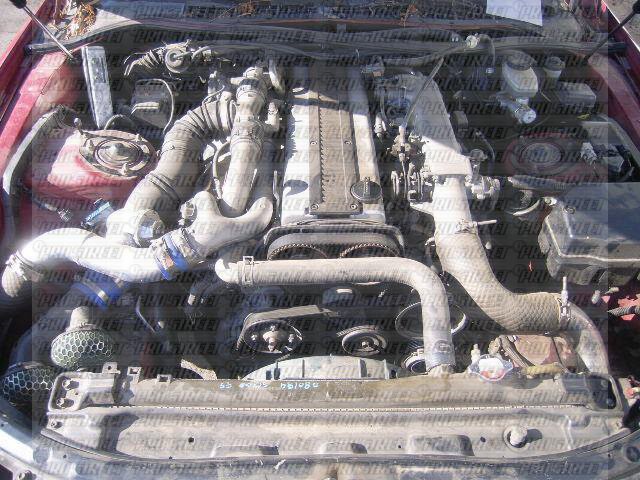 And what better tuning computer than the Apexi Super AFC NEO? Today we'll be walking you through this piggyback install on a 1994 Lexus SC300 with a JDM 1JZGTE from a Toyota Soarer. This vehicle retains the ceramic twin turbos and the stock fuel system, we've added a fuel pump and with our AFC NEO installed, we are hoping to squeeze out some extra ponies.
The true trick however at this vehicle's stage of modification, is to up the boost and tune the vehicle without hitting fuel cut. We'll be addressing those issues after we show you How To Install a SAFC NEO in a 1JZGTE.
Before you begin, disconnect your negative terminal on your battery and take some time to examine our Apexi Super AFC wiring diagram.

Because this vehicle is utilizing the MAP signal, similar to many Aristo JDM 2JZGTE's we'll be following our AFC MAP directions. Looking for a set of 2JZGTE instructions? Take a look at our How To Install a Super AFC in a 2JZGTE article here.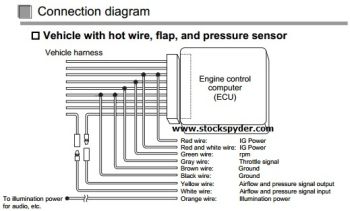 We'll be assuming that you are installing the latest Apexi Super AFC NEO, with two ground wires black and brown and two power wires red and red with white stripe. Let's knock out the power and ground wires first in our How To Install a SAFC NEO in a 1JZGTE guide.
Reference pin 24 on the first plug on your 1JZGTE PCM, this is the ground wire for your ECU. You will be exposing a small strip of wire by stripping away a section about an inch from your ECU plug. Wire in the BROWN wire from your Apexi harness and connect it CLOSER to your ECU.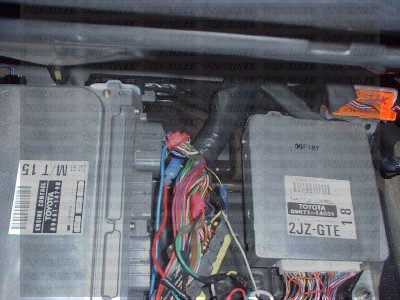 Once you have completed that section, strip another section of wire away about an inch downstream of the harness. Connect your BLACK Apexi Super AFC wire to this section, and secure by solder or using a vampire clip.
Next move onto the power wires, if you own an older version of the Super AFC, you may only have one red power wire. Locate pin 12 on the last plug on the right side of your 1JZ ECU. Similar to the double grounds you connected to pin 24, you will want to tee the red wire closer to the ECU, and then about an inch further down the harness the red wire with white stripe.
Remember that the red wire and the red wire with white stripe must be connected in the same manner as the brown wire and black wire, respectively.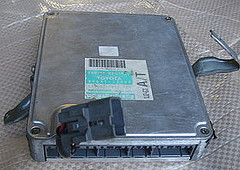 Next part of our How To Install a SAFC NEO in a 1JZGTE article, we'll be splicing into your MAP signal with your AFC harness. Take the white and yellow wires from your Apexi harness, and locate pin 2 on the second plug from the left. Pin number 2 on this plug belongs to the MAP Signal wire from your Manifold absolute pressure sensor.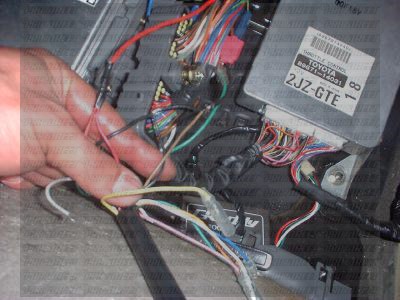 Cut the MAP signal wire in half, but leave yourself enough slack on either side so that you can cut, solder and wrap up easily. Now connect the yellow wire to the half of the MAP wire that leads into your ECU. Then connect the white wire to the harness side of your vehicle.
You are nearing the end of our How To Install a SAFC NEO in a 1JZGTE guide, and the wires that are left are RPM, Throttle Position and knock if you wish.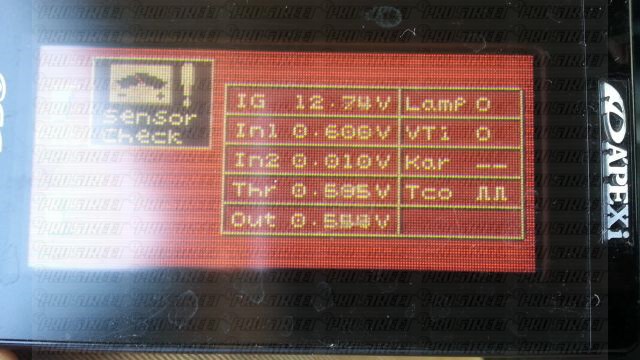 Locate the 1JZ TACH signal, which is NOT pin 17 IGF RPM2 on the first plug but rather the 23rd pin on the very same left most plug. This is the IGT IGN wire which will send the correct tach signal output to your Super AFC. Tee the GREEN wire to pin 23 and now you have just the throttle position wiring left.
Find pin 10 on the same plug as your MAP sensor, this is the Throttle position sensor that you must tee the gray wire into. Now you must put the key to the "ON" position and make sure your AFC powers up.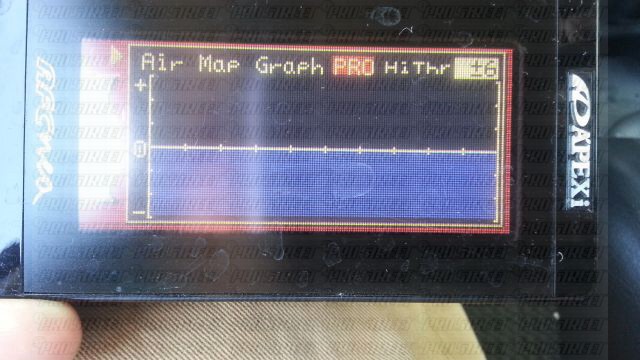 Go into the MENU > ETC > CAR TYPE and select 6 cylinder and make the arrow pointing upwards. Your sensor type is located under the MENU>ETC>SENSOR TYPE and this must be set to pressure or MAP.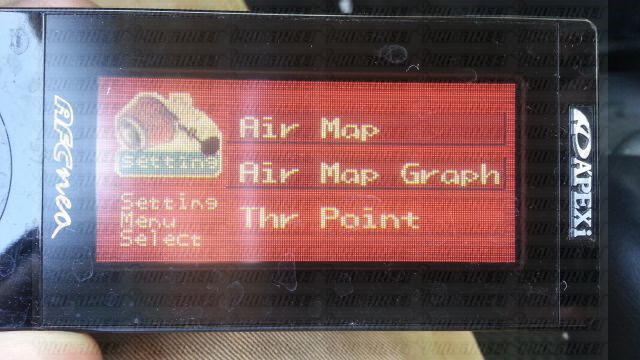 Once you have these values inputted, you can now parse out your RPM and throttle points for both high and low map settings, as well as wire in the knock sensor if you so choose so.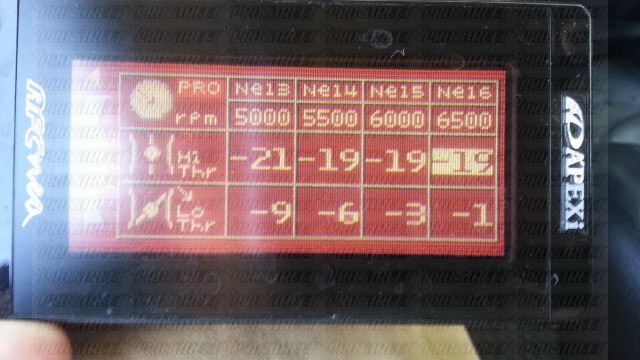 With our How To Install a SAFC NEO in a 1JZGTE article completed, you can now tune your 1JZGTE setup. We'll be installing a fuel pump in our SC300 before we hit the dyno, so stay tuned!
Have any questions or comments? Leave them below!
Don't forget about our How To Tune series involving the Super AFC or How to Tune Closed Loop Control either!