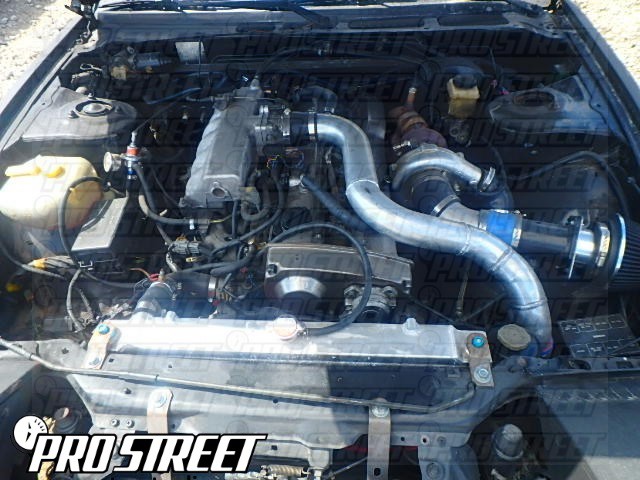 What is the RB25?
Other than being one of our favorite inline 6 motors, the RB25DE and RB25DET motors are found in the Nissan Skylines and very capable motors that boasted the very best that Nissan had to offer in early 90s. With in iron block and boost friendly compression and a litany of well crafted modifications and different size turbochargers, the RB25DET is one of the famous Japanese super motors of the 1990s.
Found in four flavors the RB25 never made it stateside however, making it strictly a JDM or ADM solution meaning parts can be difficult to source relative to other solutions but it's still plenty awesome to us.
Just because we happen to say RB25 doesn't always mean we mean just Nissan's legendary 2.5 liter either. There are quite a few versions of the RB in different displacements from you to choose from.
The RB20 is the 2.0 liter version and smallest of the RB's and came in R32 and R33 Skylines. Like it's RB cousins, there are a few families of naturally aspirated and turbo models. The RB20DET is a very nice high revving motor capable of mid 300 horsepower while being able to rev to 8000+ rpm.
The RB26 is one of the largest RB motors and came in a twin turbo flavor from Nissan. Found in the R34 Skyline this engine is no slouch producing 280 hp (205.94 kW) @ 6800 rpm and 260 ft.lbf (353 Nm) @ 4400 rpm. Like the 2JZGTE, the RB26DETT is widely celebrated as one of the most stout and capable turbocharged super motors from Japan.
At the top of the displacement mountain is the RB30ET, one of the more crazier Nissan combinations we have ever seen. Found in Australia and in the engine bays of the VL Commodore, the RB30DET is popular even today in the Australian Drag Racing Circuit. 
Why use the RB25DET?
Other than the most obvious Nissan relationship, the RB25 is more than capable of holding it's own in any race provided you take precautionary modifications into account. As we said before it's not easy to locate parts at the prices some of our other enthusiasts might enjoy and does have it's fair share of problems once you replace the turbo with a larger one.
But with a high flow oil pump like the Nissan N1 and a oil drive collar on the crank the RB becomes much more friendly to higher boost thresholds. The oil pump is a big part of your project, and shouldn't be forgotten if you want to swap a RB25 into your 240SX.
How to Install Top Feed Injectors in a RB25
The cost of swapping in a RB25 has certainly plummeted, making this the truly entry level Nissan motor to swap in not the SR20DET. Now SR fans may be upset, but the reality is when you can pay under 2000 dollars for a complete RB with transmission, there's not much incentive to go 4 cylinder turbo. Sorry SR fans.
RB25 vs LS1
1.Cost – While more and more enthusiasts may be moving away from the famed Nissan inline six, that certainly has helped as far as the cost of this engine swap may be concerned. While it's not quite as cheap as a SR20DET swap, the RB25 can be found for a very good price with the proper searching. The RB25DET can use a variety of bolt on transmissions in the Nissan family and wiring the engine into a chassis is a lot easier than many people think.
How To Service your RB25 Oil Pump
While frankenstein GEN III GM Blocks can be put together at the same price level, once you factor a T56 or similar transmission into the equation, the price of the RB25 can often be the huge winner in the debate.
How to Service your RB25 Cylinder Head
1a. Modifications – We aren't huge fans of everything out there, but there are plenty of reasonably priced manufacturers that make bolt on manifolds and turbos for the RB25 that can more than reach the power levels of many enthusiasts.
With the plethora of overseas manifolds and turbo setups, it's easy to see why so many people opt for these kinds of parts. It's not always a negative experience with most of these manufacturers but if you aren't careful, the "offshore" parts you purchased with your hard earned money may lead you to spend even more when the parts fail and break other things in your build.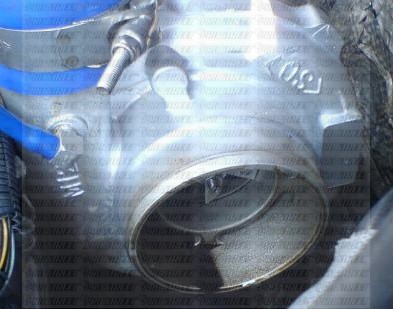 2. Power – Being a turbocharged vehicle it's relatively easier to produce power if properly equipped given the different fuel options and boost levels available to the stout inline six. Many people can reach the mid 400 hp range with some preventative modifications. While it's not quite on par with the 2JZGTE in stock form, it's not difficult to attain similar power levels with the right modifications.
3. Sound – Anyone that has owned an turbocharged inline six can attest to the unique and exotic sound not to mention the very unique delivery of turbocharged power, which is more than enough for many to choose the path of forced induction. The sound of the RB25 is a big reason why many 240SX owners want to swap a RB25, instead of a SR20.
4. Drawbacks of the RB25 – Outside of the oil pump and crank collar we've specified earlier, the RB25 also has a few drawbacks of swapping into a traditional left hand drive vehicle such as the 240SX.
4a. Exhaust is on the wrong side – Or our steering column is depending on which point of view you want to take. Because the RB25 has always been designed for left hand drive operation, the location of the exhaust ports can be problematic.
How To Change your RB25 Head Gasket
As your steering column and brake booster and brake master cylinder are all located on that side, this makes the RB20/RB25 swap troublesome especially when you want a large turbo or wastegate setup.
The heat from the exhaust manifold, turbo and wastegate may cause problems for your braking system, and boil the brake fluid inside your brake lines. Make sure to choose the right exhaust manifold that will allow you to gain the most amount of clearance possible from the brake booster, master cylinder and brake lines.
4b. JDM 
Finding a reliable importer of JDM engines is never an easy task, especially when you are talking buying high dollar engine parts that have traveled halfway around the world without the benefit of seeing what you are purchasing. As such trust and warranty are often times the determining factor for those interested in buying a JDM imported engine.
4c. Parts aren't everywhere – Compared to other engine alternatives like the 2JZGTE or LS1, the RB25 can be a hard motor to buy parts for since the engine never existed in a US production vehicle.
5. Mounting Kits – Unfortunately as the RB never made it to the states, this is another area where the RB swap suffers from lack of development in the aftermarket industry. While many of the kits you will find out there are like these Ebay versions of the Zerolift / Ruckus Racing mounts, there are still innovators in this arena such as McKinney who give you adjustable high quality mount solutions
.
Ruckus Racing / Zerolift / Ebay Mount Kit Review –
While we prefer high quality mounts such as the McKinney, it's hard to argue with the price point for the chinese knockoffs which should work just fine as long as you pay attention to the thickness of the metal in the mounts.
Here's a set of mounts that follow this same design by moving the engine mount forward and using uprights on top of stock or aftermarket Nissan 240SX engine mounts.
Make sure to check out our How To DIY Nissan 240SX RB25 Engine Mount guide to see how you can weld your own engine mounts, using nothing more than 45 dollars worth of steel and some welding work.
As you can see there's not much to these simple brackets that allow you to mount the RB25 in the position where it fits into the 240SX engine bay.
Shown above are stock Nissan 240SX mounts bolted to the RB25 engine uprights which then mount to the RB25 engine block. These mounts will help you swap a RB25 into your 240SX.
Don't forget our DIY article that shows you how to make your very own RB25DET engine mounts with very little in the way of material costs.
6. Wiring – Before you go looking for how to wire your RB25 into your 240SX, you need to know which version of the RB you are running. If your RB25 is a Series 1 your ignitor and coil wiring will be significantly different than a Series 2 RB25.
It's fairly simple to wire your RB25 into your 240SX but you will need the donor 240SX transmission and power harness as well as the RB25DET engine harness. With some solder and a lot of labeling and sorting you can wire your RB25 into your 240SX with no problems, but for the best solution, look into a aftermarket harness such as the Chasebays unit.
FAQ – How to Wire your RB25 S14 swap
Other services are available for your RB25, but for the cost of the Chasebays unit for a 100% completely new engine harness is just too good of a deal to pass up in our opinion.
6. Remove KA and Prep your 240SX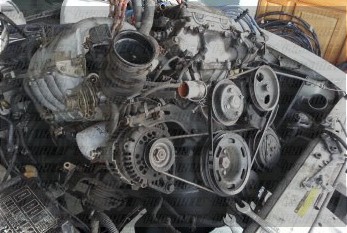 Removing your factory SOHC or DOHC KA24DE has never been easier with our handy step-by-step guide on how to remove your stock engine from your Nissan 240SX.
Now might be a good time to prep your 240SX engine bay for it's upcoming heart transplant, click here for our step-by-step engine bay prep guide.
A. Engine Swap Checklist :
a1. Find a reliable importer: JDM motorsets are only as good as the importer that is bringing them in, and how trustworthy the importer is. Whether or not the mileage they give you is accurate, whether or not you can trust their warranty, or the validity of the engine parts you are purchasing from them.
a2. Sensor Checklist : JDM Engines are often imported with broken tabs, switches or sensors. For a full rundown on all the sensors needed to operate your RB25, as well as the sensors that you will need to swap / convert for your dash gauges to work properly click here.
RB25 Sensor Checklist
a3. Transmission Choices : You have quite a few choices on this front, from the RB20, SR, RB25 and other assorted transmissions that enthusiasts have adapted to the RB25. More often than not however people opt to purchase the motor and transmission together as a "front-clip" or entire swap.
These kinds of swaps are the most commonly available, however you run a chance that the transmission or assorted parts may be broken or missing. If these manifolds, sensors or parts of the transmission are broken or missing, replacement accessories need to be purchased to complete your swap.
What sensors do I need for my RB25 motorswap?
B. ECU Management
Whatever power level you decide on, you are going to need a tuning device if you mean to extract the maximum amount of power and reliability from your RB25 engine swap. This part of your project should be planned ahead of time, and is very important if you want to swap a RB25 the right way.
Power FC – The Power FC from Apexi is one of our favorite standalone solutions for the RB25 and features an optional Commander handheld unit that can tune on the fly.
Piggyback Computers – Apexi Super AFC, SCT, Greddy Emanage are just a handful of the tuning piggyback devices that will wire inline with the ECU/ PCM and manipulate the fuel and ignition trims according to your design. If you are not familiar with this kind of tuning computer, check out our Piggyback Heaven section.
ROM Tune – Various varieties of EEPROM tuning are available for your RB25DET.
C. Mass Air Flow Sensors
Most of the Nissan Mass Air Flow Sensors are a 5-pin connector and are found on a variety of Nissan engines. From the RB to the VG and SR, your RB25 engine swap may come with a different MAF than originally equipped with.
If you choose a RB25 as a swap engine, you will at one point require a MAF upgrade unless you are not aiming for high turbocharged horsepower levels. We recommend the Infiniti Q45 Mass Air Flow Sensor (MAF) which measures 90mm in diameter, one of the largest meters available and perfect for the RB25.
D. Do Your Homework
Some swap kits may require you to hammer or alter your driveshaft tunnel to allow the transmission fit. Make sure to ask the right questions when shopping for your kit as to what needs to be changed. We've installed kits where cutting is required, and while it isn't too difficult it also isn't required.
Needless to say selecting the swap kit and matching swap components will make your job 100% easier, it's best not to take a shortcut or rush through.
Either way make sure you have a decent dead blow hammer or air hammer if need be, as most kits don't require but just a slight hammering.
E. Driveline
Measurements for your driveshaft should always be considered, because this is one part you do not want to fail or have problems with especially at speed. This is an important step in your 240SX, and a measurement vital if you want to swap a RB25 into your 240.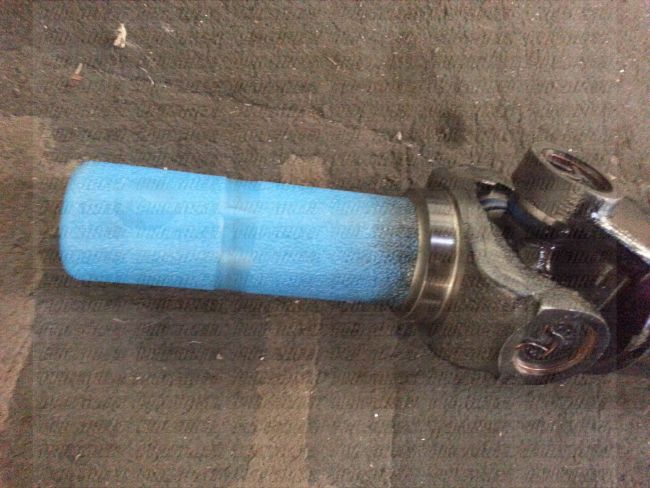 When it comes time for you to order your driveshaft, you can use any local driveshaft shop that's capable of spin balancing and of course you can always take a look at someone like Driveshaft Shop for the ultimate in driveshaft customization.
Shown above is the driveshaft measurement from our very own Project S13, as measured from the driveshaft flange to the end of the driveshaft.
Here's the backside of the very same measurement for a 1989 Nissan 240SX S13 without ABS using the Ruckus / EBay mounts.
To the centerline of the U joint on the driveshaft flange, as well as to the flange itself.
A great upgrade if you are re-using your S13 or S14 rear flange, is to have the driveshaft shop bore the center pin out and upgrade your driveshaft yoke to a pin from a Nissan Pathfinder. The Pathfinder u-joint pin is larger and reasonably priced, making it a must upgrade when you are having your driveshaft put together.
Determine your transmission and clutch
RB25DET – The obvious choice is a decently modification friendly five speed transmission that will bolt right up without any problems. There's a litany of choices when it comes to the clutch for your RB25 as there is no AWD option the RB26DETT has.
The stock shifter puts it in a very good position in a S13 or S14 of your choice so long as you are not using a R33 subframe. Like the RB25 there are power limitations in regards to this transmission choice, but it's an excellent gearbox for your swapped 240SX.
VG30DETT – Found in the 1993-1995 Nissan 300ZX twin turbo this five speed transmission is cheaper and more easily found than the RB25 version. Unfortunately to properly use this transmission there will be differences regarding the shifter location as well as the bell housing.
You are best served by using a RB25DET bell housing, which will bolt up to the Z32 transmission. If you can also locate the rear section of the RB25 transmission and integrate the two.
T56 – You can't beat this transmission if you are willing to use an adapter plate to mount this transmission to your RB25. Six speeds and a transmission that is very similar to the one in the Dodge Viper, this transmission costs the most out of all three of these options.
The shifter sits at least 4 inches further back than the RB25 version, so be prepared to hack up the tunnel or use a modified shift assembly.
CD009 – Also a great alternative to the T56, this Nissan 350Z transmission gives you everything you need if you are a fan of Nissans. An excellent gate and is more than strong enough to handle any power or torque you can throw at it, make this our optional choice. Prices at just under $1800 dollars makes this transmission very appealing for huge horsepower numbers.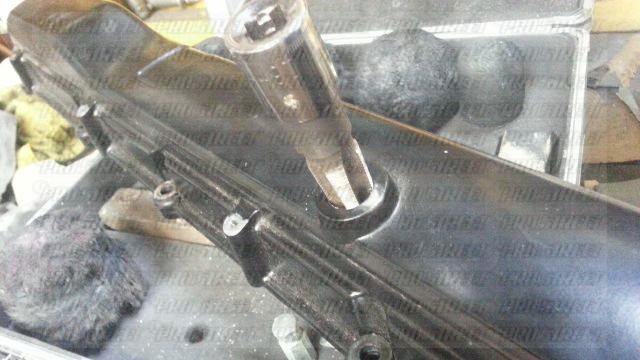 Here are just a few common modifications and upgrades for your RB25 swap. As voted by some of our users for our How to Swap a RB25 Into a 240SX DIY Article, here are just a few parts you'll want to upgrade. Want to know how to swap a RB25 into a different chassis? leave  us a message below!
Upgrade Your Fuel Pump
Vital if you want to up your boost or upgrade your turbocharger. Because the JDM units will wear over time and the ceramic nature of the turbine wheels lead to failure, this is an important step. Check here for our How To Install a 240SX Fuel Pump guide as well as our How To Rewire a Fuel Pump.
The Walbro 255 HP is a great alternative, part number GSS342. This part costs about 70 dollars and can propel your RB25 well into the 500 horsepower range.
Install a Boost Controller
Get a Boost Gauge
Upgrade your Flow
Because the RB25DET is a turbocharged vehicle, a large part of making power is eliminating the restrictive exhaust and intake on your vehicle. Start by bolting on a catback and work your way to installing a full turboback to maximize the turbo response and decrease turbo lag. As always make sure to check with your local state and governing body's laws regarding emissions to make sure you aren't breaking the law.
Cool it Down
Upgrade your cooling system by replacing and upgrading your radiator to an aluminum version. We prefer the Koyo and Fluidyne brands for excellent service and customer care.
Install dual fans to ensure that your RB25DET stays cool and doesn't overheat.
Management
There's a few different types of fuel management that you can choose from. We'll touch on a few of them below:
Piggyback computers – Units like the Apexi Super AFC and the Greddy Emanage are great choices to install in your RB25. Capable of adjusting fuel trims by altering the mass air flow signal, you can tune your RB25 without breaking the bank.
Standalone computers – Computers and ECMs like the Apexi Power FC give you even more control, like the ability to adjust ignition timing, advance timing and convert to speed density. AEM's EMS has long stood for excellence in the tuning world, and you can't go wrong with Motec, Pro EFI or Speed Pro either.
Dyno Tune – Dyno tune your RB25 to make sure that it's delivering the most power possible, as safely as possible. Don't forget that Pro Street is a registered Dynojet facility, call to make your appointment today.