Installation of a boost gauge and boost controller are some of the most vital modifications you can perform on your turbocharged vehicle. When you are looking to up your boost levels or squeeze some more performance from your turbocharged car, a boost gauge is essential. 
Today we'll be installing a Glow Shift boost gauge into a 2005 Mitsubishi Evolution, part number GS-ET01_60 and showing you where to tee for your pressure signal. Knowing how to install a boost gauge is a must learn for any beginner forced induction beginner.

If you are installing a boost controller at the same time, now might be a good idea to check over our How To Install a Boost Controller page for further details. If you have a factory turbocharged vehicle like our Evolution, or if you are have bolted on a turbo kit to a naturally aspirated car, you need to know what kind of wastegate you have.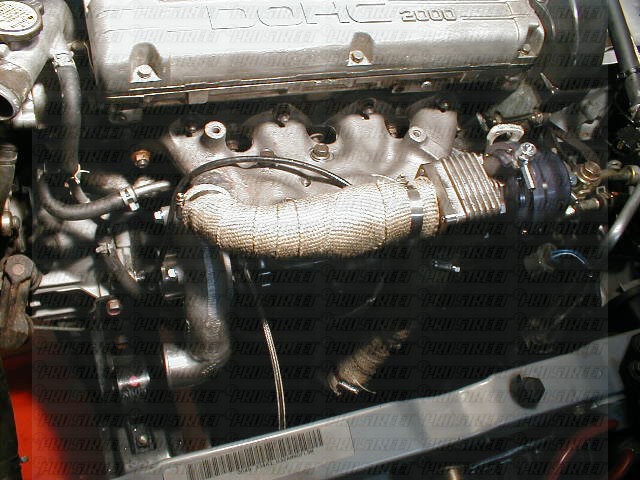 Check here for the differences of internal wastegates vs external wastegates. And if you are installing an aftermarket internal wastegate regulator, make sure to check out our primer on aftermarket wastegates here.
The boost gauge we'll be installing today is an Elite Boost gauge with a 60 psi limit and while many boost gauges on the market exist without a vacuum reading, it's highly recommended that you have one. Let's dive right into our how to install a boost gauge tutorial with the steps below.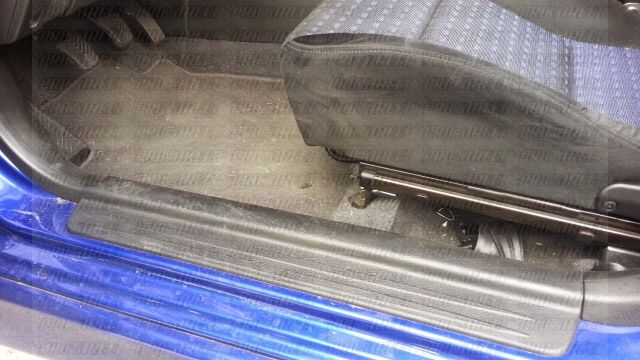 To begin open your boost gauge package and locate your vacuum line, this line will be the one we will be running to the intake manifold to monitor pressure as well as vacuum.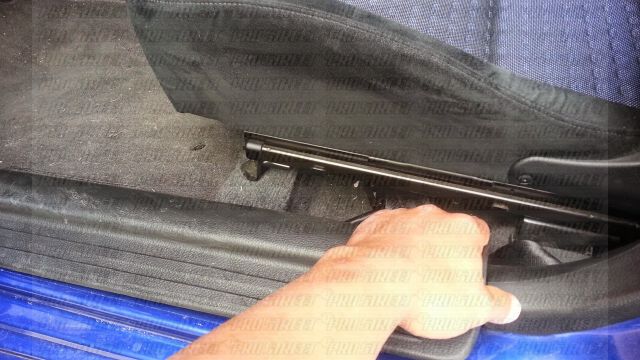 Pull up on this door panel to pull it away on your push tabs, and set this piece to the side. Get down on your floor and locate your plastic pin that retains the driver side kick board.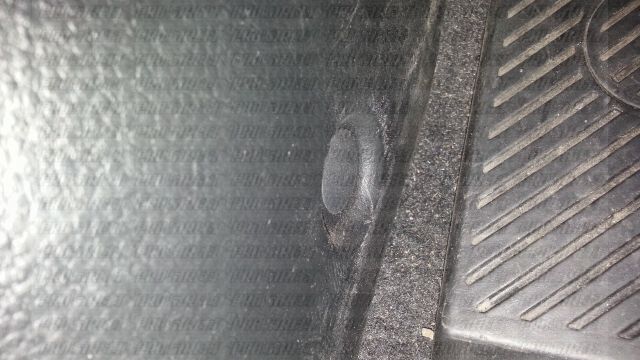 Pull out this pin to release the driver side kick panel, and set this piece to the side.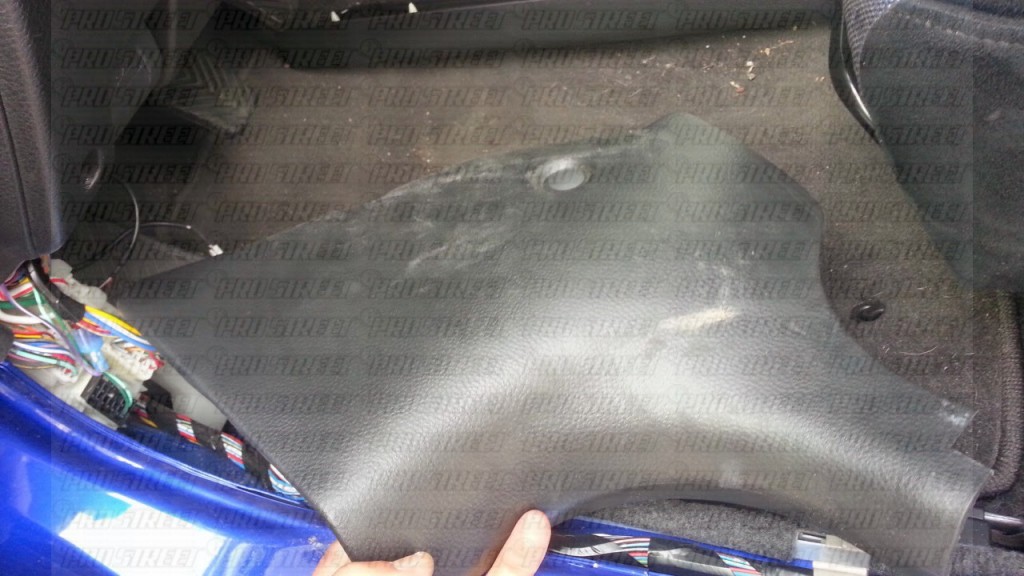 Now that this panel is removed, you are now ready to push the vacuum hose through the Mitsubishi Evolution bulkhead adapter and into your driver side fender. Lie down on the ground on your driver side panel and look to the area above the kick panel to locate the bulkhead adapter.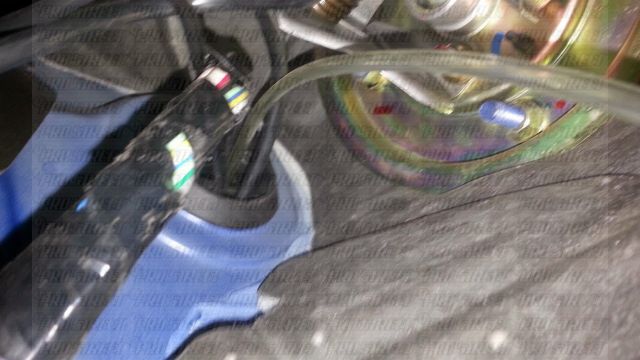 Shown is the Autometer vacuum line going into the Evolution bulkhead and should emerge under the driver side fender. You can use a wire hanger or similarly shaped long thin apparatus to reach into the fender through your driver side headlight to fish the vacuum line through.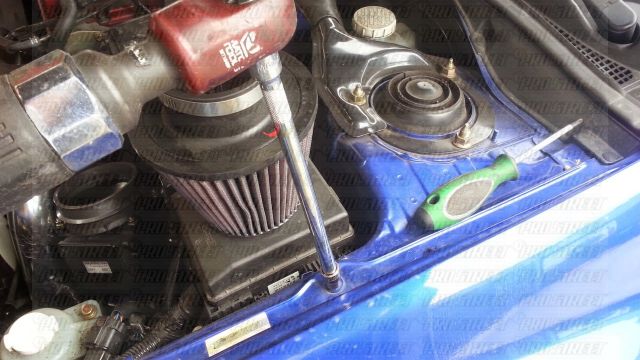 You can also gently remove the 10mm bolts that hold your fender in place to reach down and fish the vacuum line out. You will need to run this vacuum hose into your intake manifold, we prefer the location that's teed into this vacuum solenoid on the Evolution.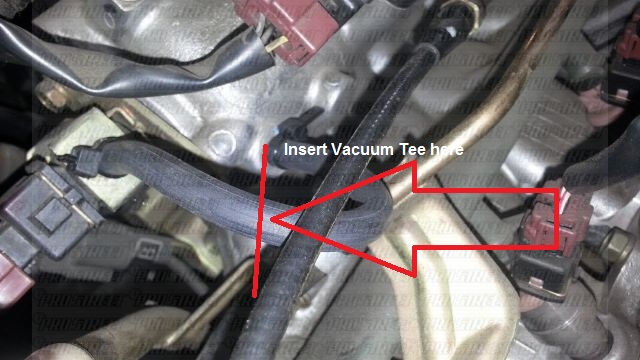 Now with the vacuum line routed and installed, you are now ready to face the mounting part of the install and wiring.
The wiring portion of this gauge is simple and straightforward, using the black wire for ground, the red wire for switched power, and the yellow / white wire for illumination.

You are now ready to take your internal or external wastegate and turn up the boost by way of your manual or electronic boost controller.
What are the differences between electronic and manual boost controllers?:
Manual Boost Controllers
Manual controllers are basically one way valves, meant to bleed off the pressure your turbocharger creates before it reaches the wastegate. These manual controllers are a cheaper alternative to electronic boost controllers, and should be installed with minimal hose length to increase response.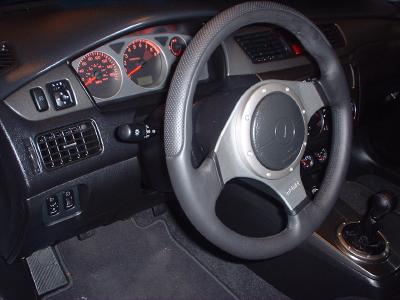 Setting your boost by way of the manual controller is quite easy, take a test pull and see where your boost ends up at and adjust the knob accordingly. We carry such manual controllers as the Turbo XS, BLOX manual, and Turbosmart.
Electronic Boost Controllers
Electronic controllers can be a bit more tricky due to the many components that contribute to control the boost your engine sees. A much more expensive controller compared to the manual counterparts, these controllers require an external solenoid that will be regulating the boost for you.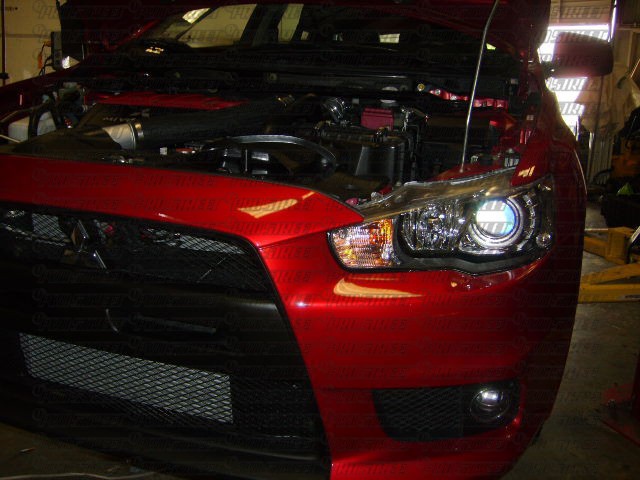 Unfortunately, the edge of electronic boost controllers can not only lead but cut as well. Many electronic boost controllers offer a 'fuzzy logic' or learning curve boost program that can be problematic to program on the street. As many of these learning curve processes require 3rd gear pulls, you can imagine the kind of trouble you can get into by just dialing in your boost.
Whether you are looking for a manual or electronic boost controller, one thing is certain, you NEED a boost gauge to accurately determine the amount of boost you are running.
You have now completed our how to install a boost gauge article and your install! Congratulations!