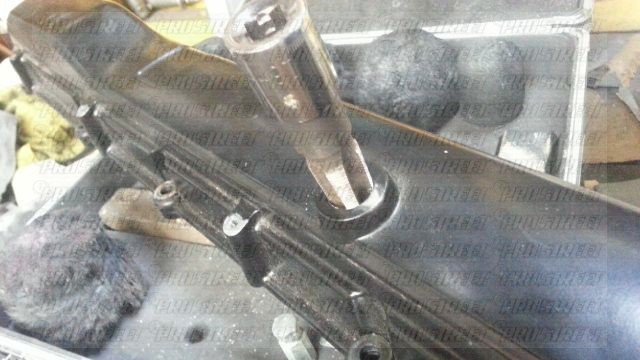 Crankcase ventilation is one factor of your turbocharged engine's performance that's often overlooked, which is a huge mistake. Addressing your turbocharged or supercharged engine's ventilation system can not only help your engine produce more power, but last longer as well.
Increased scavenging and improved air/oil separator catch can technology has recently pushed the crankcase ventilation game to a new level. Products like the Moroso Oil Air Separator or Perrin's Oil Air Separator continue to push the performance envelope when it comes to PCV performance.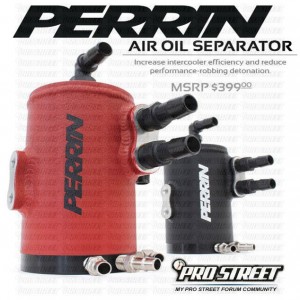 The only problem is when people plunk down their hard earned cash for a nice separator, they often find themselves asking how to modify the valve covers to AN fittings? After all if you are going to bother with upgrading your PCV with this level of performance, you have to do it right.
Today we'll be showing you how to modify RB25DET valve covers to accept any AN fitting size you can think of. We are sure if you have gone this far into looking at your RB PCV system, you have seen the press in and screw in style AN fittings for the RB25DET.
Some of these items can run you over 50 dollars for a set of two of these fittings, which we think is absolutely ridiculous. So not only will we be showing you how to modify RB25 valve covers, but we'll show you what part numbers you'll need to do it.
To begin, remove the spark plug cover to your Nissan Skyline RB25DET engine.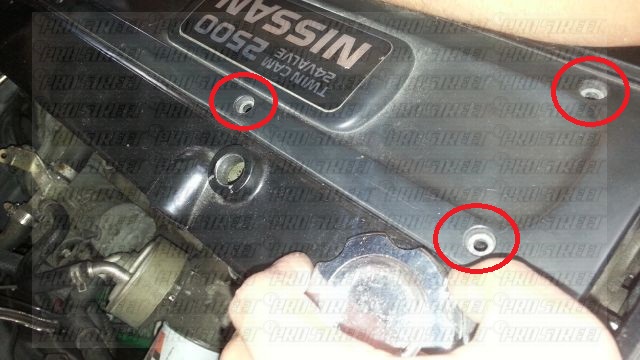 Unplug the ignition coils and remove them by undoing the 4 bolts that secure the ignition coils to the coil bracket. Now you can undo the bolts that hold in the ignition coil bracket itself.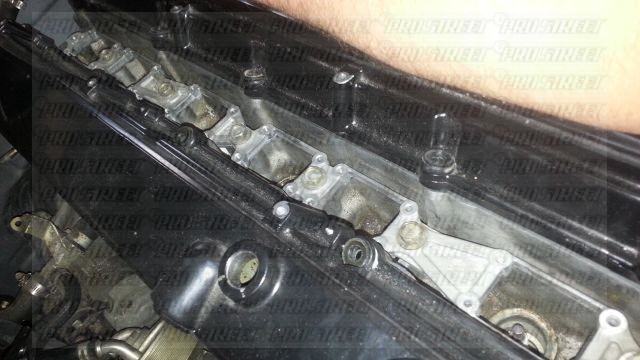 Remove the bolts and screws that hold in both valve covers, and gently use a dead blow hammer to knock the valve covers free.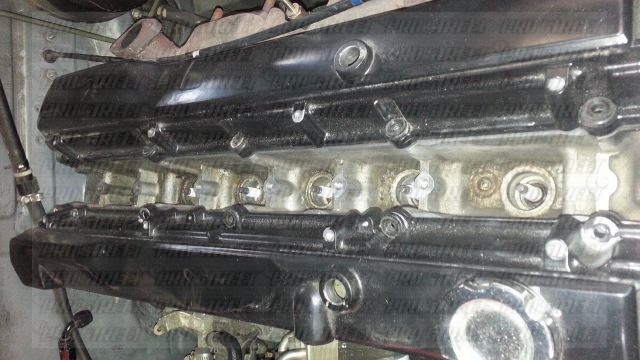 Remove your valve covers and take a look at the PCV ports you'll be tapping for the AN fittings you will use.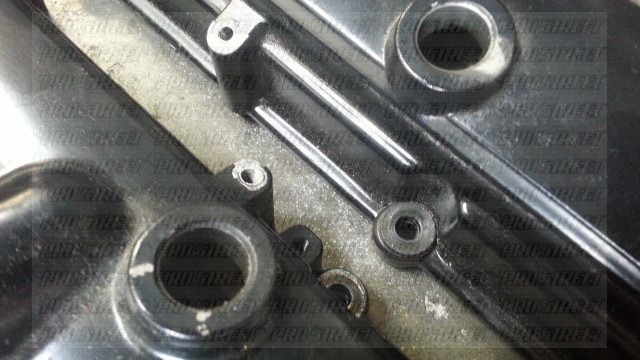 The tap we'll be using here is a 3/8th inch pipe thread tap, gently screw this into the opening and use a grease or spray to collect shavings and help the process.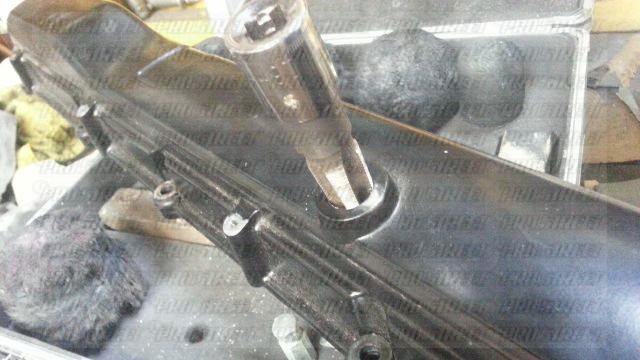 Make sure to slowly work the tap back and forward to create a smooth thread profile. Try to keep the tap directly parallel with the valve cover opening to keep the RB25DET PCV geometry correct. After tapping this hole, clean with brake cleaner and make sure the valve cover is clear of any metal debris or aluminum burrs.
Make sure not to tap this hole too far, because you can cause damage to the baffles and passageways in your RB25 valve cover.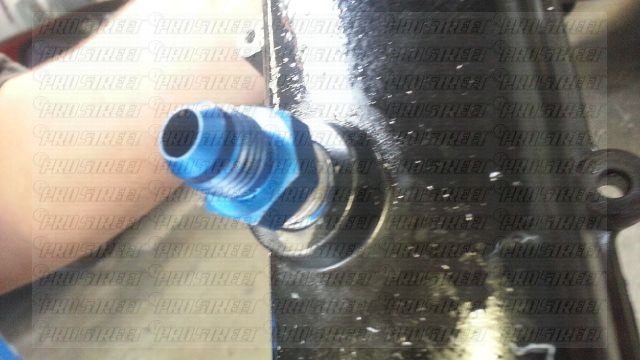 Use teflon tape and screw your AN fitting into place, completing your RB25 AN Fitting conversion. We are using Redhorse AN fittings here, with a part number of 816-06-06-1, this is a 3/8th pipe thread male to a -6 AN male fitting.
We are using the -6 size to accommodate the Perrin Oil Air Separator we'll be installing in Project RB25, but you are free to use any size you wish for whatever PCV system you'll be fabricating. We'll include some additional Redhorse Fitting part numbers for you to reference, just in case.
816-08-06-1 – 08 straight male adapter to -06 (3/8") NPT male
816-10-06-1 – -10 straight male adapter to -06 (3/8") NPT male
Have any questions about our How To Modify RB25 Valve Covers guide? Leave us a message and let us know!