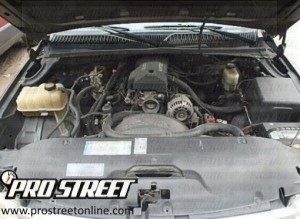 LS Engine swaps are becoming more and more popular, not only for the copious horsepower and torque numbers from a small block, but the many different variations and parts available. Because GM continues to build upon their production stable of GEN III and IV small blocks continues, there is an ever expanding selection of parts, engines and heads to choose from.
This means that putting together your own Budget LS build is not as hard as one might expect, and is actually more cost efficient than many think. A Budget LS build can give you the advantage over your peers that may have spent extra for the performance, while you put yours together.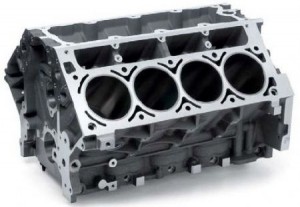 Today we'll be walking you through a few different builds on a budget, and showing you what the differences are between the different blocks, price points as well as explaining the GM RPO.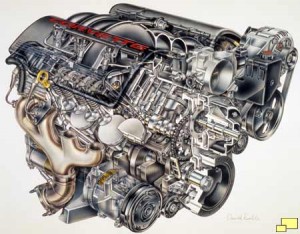 If your project has no price tags to concern yourself with, then this article is not for you. Purchasing a crate engine from GM is an excellent alternative if you happen to find yourself in the 'money is not a worry' category for your swap candidate.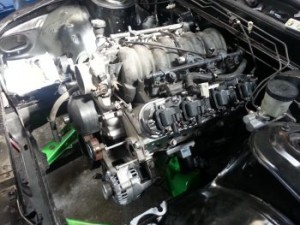 If you are looking to build your own LS engine on a budget, and you are willing to do the work this is where you need to be. Before we delve into which GM trucks and vans you can find these hidden gems in, it's best to familiarize yourself with the 6.0 liter LS2, which shares many of the same traits found in the LM, LQ and other motors.
LR4 Engine
This 4.8 liter engine is a great choice for those swapping on a budget, and can be found readily in many different vehicles. This block carries a 3.78 inch bore and a 3.27 inch stroke and is the smallest GM engine available in the GEN III family. Checking in at just a shade under 300 cu, the LR4 in stock form can provide anywhere from 260hp / 280 ft lbs to 290 hp and 295 ft lbs.
The most common vehicle we like to look for when hunting for this engine is the 1999-2006 Chevrolet Silverado and Sierra 1500. Models before 2002 will also feature a good old fashioned cable actuated throttle, eliminating the need for excessive wiring.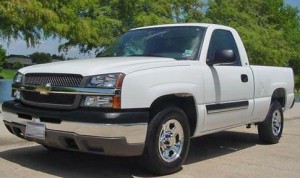 LR4 engine sets can be found in the 800 dollar range, with transmission, wiring harness and PCM included. Before swapping into your chassis, you may want to consider an intake manifold upgrade to eliminate the truck / van intake manifold.
Other vehicles the LR4 can be found in
2003-2006 Chevrolet Express
2003-2005 GMC Savana
2000-2006 Chevrolet Tahoe
2000-2005 GMC Yukon
LM7 Engine
Stepping up in displacement is the 5.3 liter GEN III engine, featuring a longer stroke and bigger displacement than it's smaller cousin the LR4. The LM7 is one of the most common LS engines around, as it was brought into production in 1999. This engine puts out 275 hp and 320 ft lbs of torque, and has a few variations which can bring horsepower and torque numbers up or down.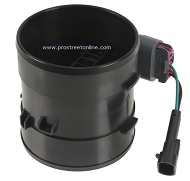 In 2003 the LM7 underwent a few minor changes to bump up output to 285 hp and 320 ft lbs, and much like the LR4, the LM7 can be found in the 1999-2004 Chevrolet Silverado and Sierra 1500 and much like it's smaller brethren cable actuated throttles are in much demand. This engine set can run you around 1200 with transmission, PCM and engine harness, which isn't a bad deal at all. 
Other vehicles this engine in our Budget LS build list can be found in are :
2002–2006 Chevrolet Avalanche
2003–2007 Chevrolet Express/GMC Savana
1999–2007 Chevrolet Silverado 1500
1999–2007 GMC Sierra 1500
2000–2006 Chevrolet Suburban/GMC Yukon XL
2000–2006 Chevrolet Tahoe/GMC Yukon
LM4 Engine
A variation of the 5.3 liter LM7, the LM4 shares many of the same traits as the LM7 only it's all aluminum and thus usually more expensive at wrecking yards. The LM4 was not produced for long, and if you are looking for an aluminum alternative for weight purposes, the L33 would be a better choice.
The LM4 puts down 290 hp and 330 ft lbs of torque, all while retaining the 5.3 liter displacement and factory trim. This is a great alternate for a Budget LS build.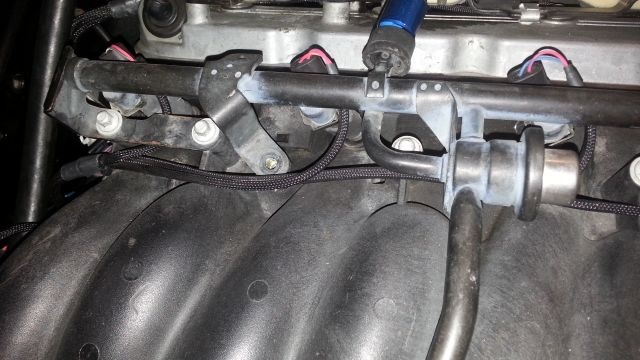 The LM4 can be found in the following vehicles :
2003–2004 Chevrolet TrailBlazer EXT
2003–2004 Isuzu Ascender
2004 GMC Envoy XL
2003–2004 Chevrolet SSR
The L33 Engine
The cream of the crop when it comes in the family of GM truck engines, the L33 is an all aluminum block much like the LM4, but with a few caveats. Like the LS1 the L33 is built from aluminum with cast in cylinder liners, giving it over 100 lbs of weight advantage over it's iron counterparts. Higher compression ratio and slightly higher lift camshaft give it a performance bump to 315 hp and over 330 ft lbs of torque.
The last engine in our Budget LS build countdown, we can also find this motor for very cheap in some areas.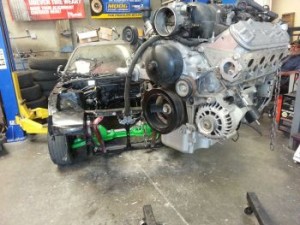 Unfortunately all these bonuses aren't without their drawbacks, as this engine can only be found in the 2005-2007 Chevrolet Silverado or Sierra with extended cabs only. This factor adds to the overall cost of the engine set, and most of these L33 engines can be had for just under 1500 with transmission, PCM and harness.
Next chapter in our Budget LS build guide we take a look at all the 6.0 liter engines in the LS family, focusing on the LQ and L series engines.