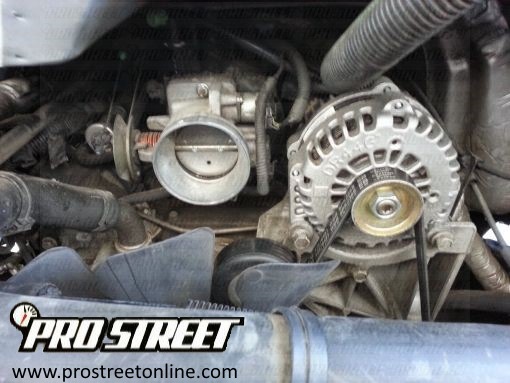 Vortec engines are a terrific source of engine swap donors, and if you are looking for a budget build it's hard to beat. Junkyards and wreckers have plenty of trucks and vans to pluck a LM7, LQ9, LR4, or other GEN III GM based shortblock. Many times for under a thousand dollars the Vortec V8 you've wanted to swap into your chassis can easily become a reality.
The problem of knowing what engine you have exactly can be difficult, one that our guide on how to identify your Vortec engine will solve. Knowing how to identify your Vortec engine can come in handy when you are trying to match transmissions, intake manifolds and your ECU or PCM to your engine. This can be especially important if you are trying to build a 50 state legal engine swap, like our Project 2JZ S14.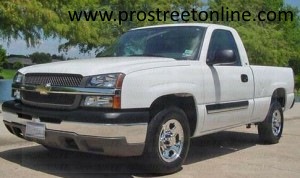 Confusion about Vortec
---
The term of Vortec is one of the easiest terms to confuse in GM terminology, which is really saying something. This is primarily because of many trucks and vans in the mid 80s having the word VORTEC stamped somewhere on the intake manifold or piping.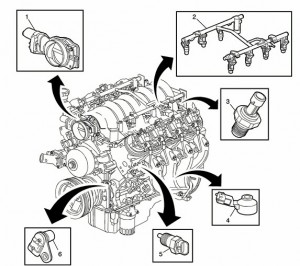 This is based on the TBI engines that preceded the GEN III shortblocks, which used cylinder heads known for a terminology known as swirl vane. The use of this vane in the cylinder head maximized flow with a vane like machined stamp in the bowl under the intake valves. Designed for low end torque and decreased emissions, don't confuse this with your 1996+ Vortec engine.
These versatile Vortec engines came in basically everything that flew under the GMC banner that was a truck, suv or full size van. The ease in which you can locate these engines and cylinder heads can often complicate matters, which is why our how to identify your Vortec engine is here.
Casting part numbers
---
Needless to say if you have the casting part numbers on the cylinder head of your Vortec, this makes the job much easier. If you have sourced a complete engine, locating your casting numbers and translating the GM RPO should be an easy task. Early model Vortec cylinder heads use two different castings to comprise the primary part number of 125508060.
These heads are nearly identical but the castings numbers are 12558062 and 10239906. The differences from these Vortec cylinder heads is in the valve seats, and the 906 is found in the heavier vans and trucks.
VIN Numbers
---
Another convenient way to identify your Vortec engine, a look at the 8th digit of your VIN number will easily identify what you have.
T = 5.3L LM7
V= 4.8L LR4
Z = 5.3L L59
U = LQ4
N = LQ9
From 2002 onward these motors will come with Drive By Wire (DBW) and thus require reprogramming of your throttle either manually or by your local dealership.
The LQ9
---
A popular choice for turbocharged or supercharged LS1 swap applications, this 6.0 liter is most desirable from 1999-2000 where the throttle is still cable actuated. These GEN III engines have iron heads and should not be considered for use with a standard 4L60E automatic transmission.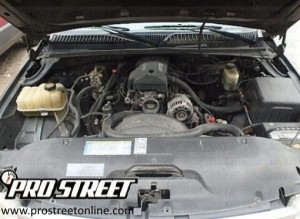 The LQ9 came with aluminum heads after this point as well as increased compression thanks to flat top pistons. As a sidenote the smaller LQ4 also comes with the same 317 casting from GM, and if you are working with the LQ4, these pistons will be slightly flat.
Have any questions about our how to identify your Vortec engine DIY Guide? Leave them for us below!