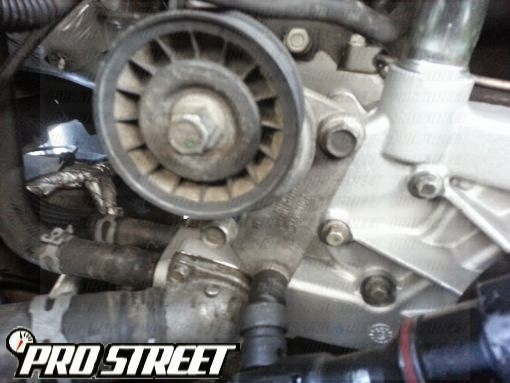 The 4.8 liter GEN III GMC engine known as the LR4 is a very common engine, found in many late model trucks and vans. The water pump in your 4.8 liter LR4 engine is belt driven and this engine uses a traditional fan and fan clutch assembly to cool your vehicle. The water pump is responsible for keeping the coolant moving through your radiator and engine, keeping things cool.
If your GEN III GMC is overheating or having problems with it's headgasket, take a look at our GEN III primer on how to avoid overheating. The GEN III engine has many different flavors and trims, from the LS1, LS2, LS3, LS6, LQ9, LM7, and much much more. Confused by the GM RPO and need some help? Use our handy guide to shed some light on these letters and numbers, and translate what the GM RPO means.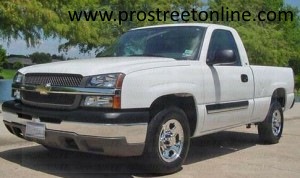 Today we'll be showing you how to install a LR4 water pump in a 2002 GMC Sierra, although you can find this water pump and engine in the following applications.
2003-2006 Chevrolet Express
2003-2005 GMC Savana
2000-2006 Chevrolet Tahoe
2000-2005 GMC Yukon
It can be confusing at times to identify your Vortec engine, and for a handy guide check our How To here. The part number for your 4.8L GEN III GMC water pump is 12522036, and there's other GM part numbers you can interchange to. Both the GM part numbers of 12528917 and 12532528 apply to this water pump, and if you are in a bind and need one right away, try your Isuzu dealer under 10238199 or 8125325280.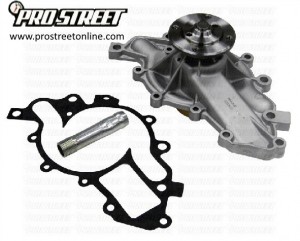 Before beginning our how to install a LR4 water pump DIY guide, disconnect the terminals on the side of your GM battery. Next you will need to drain the radiator fully, allowing the coolant to drain from your 4.8 liter GM engine.
Prepare by getting a 10mm socket and some extensions, along with a monkey wrench or crescent wrench and a big hammer. Begin our how to install a LR4 water pump tutorial by unplugging your LR4 MAF sensor.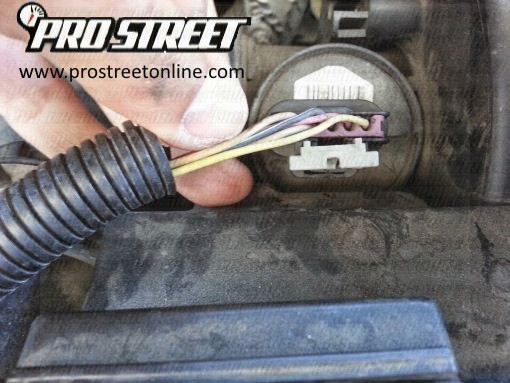 Pull out the gray retaining clip and depress the GMC MAF connector to remove. Now undo the intake snorkel and piping that leads to your LR4 throttle body.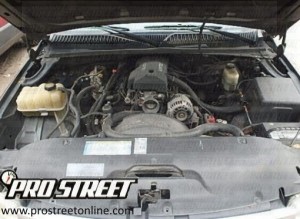 With the intake piping and MAF sensor removed, you can now begin to remove the large radiator fan shroud in your Sierra. To do this, you will first need to loosen the radiator mounting bolts, and then remove all six 10mm bolts that hold the lower and upper radiator shroud in place.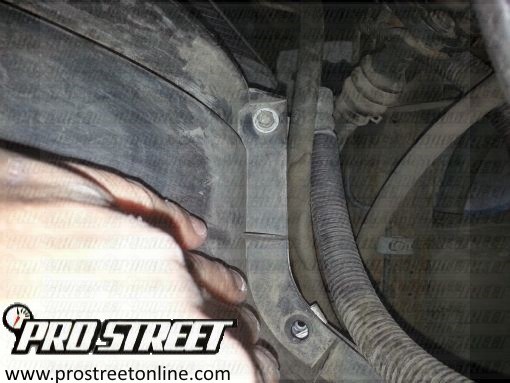 Once these six screws are taken out, gently and carefully remove your upper fan shroud. You may or may not have to remove the upper radiator hose on your LR4, or even gently bend the shroud to pull it out from your vehicle.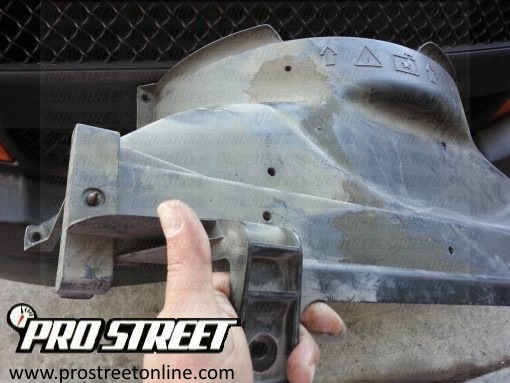 Once you've got the upper fan shroud removed, you've got the fan and fan clutch left. Using your crescent wrench and leaving the drive accessory belts in place, spin off the fan and fan clutch. Use a big hammer to help you out if the fan and fan clutch are being stubborn or won't come off the water pump pulley.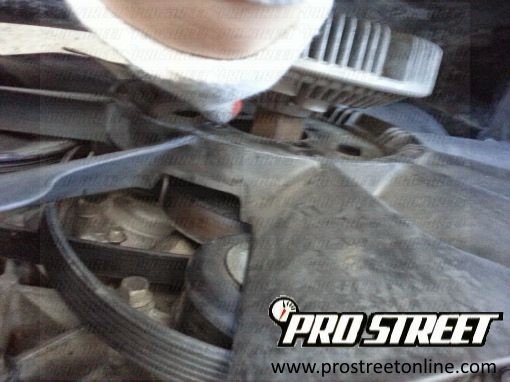 Once you have the fan and fan shroud removed, you've got a ton more space to operate in your engine bay. Disconnect the upper radiator hose from the top of your LR4 water pump, and then the lower radiator hose is next. You can loosen the tension in your drive accessory belt by rotating the tensioner bracket mounted to the water pump itself.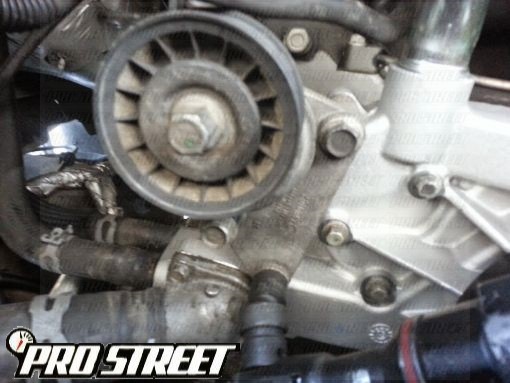 Remove the drive belt and then remove the tensioner, which is mounted to the GMC Sierra water pump by way of three 15mm bolts.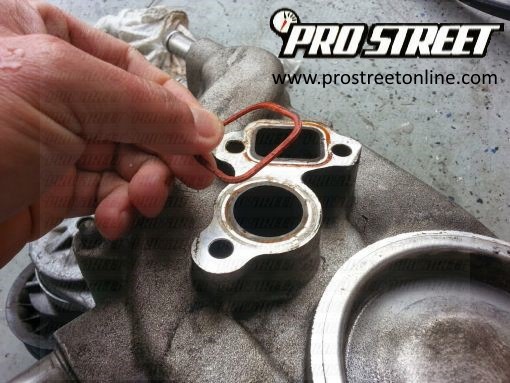 Now remove the six 10mm bolts that run through the length of your water pump and connect to your LR4 block. Peel off the old water pump and discard. You can tell from our old unit, that the gasket was tired and simply gave out, leading to a very annoying Sierra coolant leak.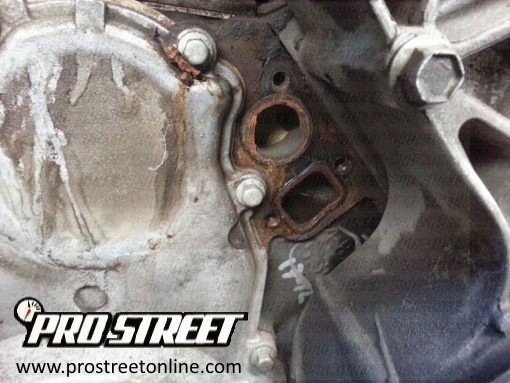 To prepare your 4.8 liter GM engine, use a razor blade to gently scrape away any of the old gasket. Make sure the surface is as clean and dry as possible, which can be difficult, especially on the alternator side.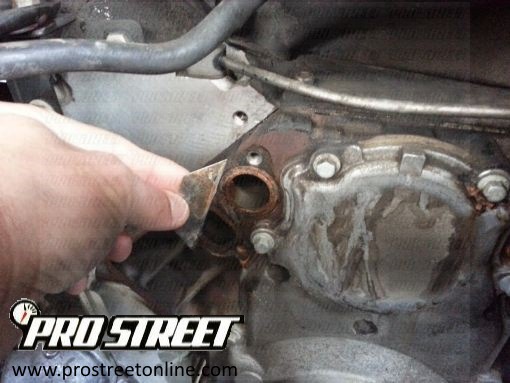 Install your old thermostat and thermostat housing on your new water pump first, so that it has more time to dry and cure.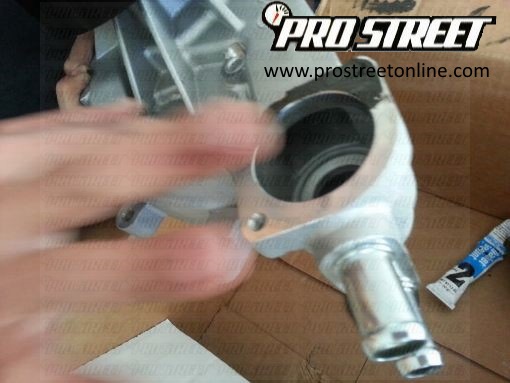 This step is important depending on your year make and model. If your vehicle is an EARLY GM GEN III engine, you may require a one piece thermostat housing. This one piece unit uses a o-ring to seal properly, where as the LATE GM GEN III engines used a more traditional two piece design with thermostat and gasket.
Ours is the late design, as you can see from the images above. Make sure to stop here if you have the wrong replacement thermostat or maybe bought the wrong water pump.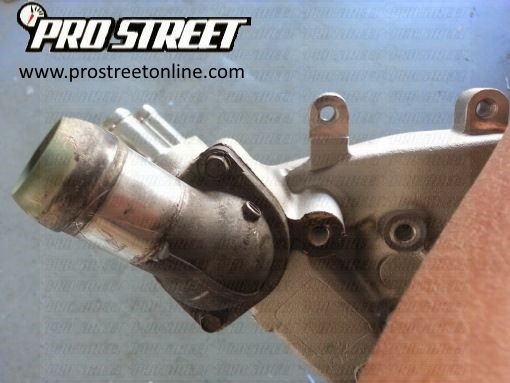 Apply gasket maker and use the supplied gasket to install your old thermostat housing and hopefully a new thermostat. Now you can get to preparing your Sierra water pump so that the rest of the install goes smoothly.
Apply gasket maker to the back mounting ports of your Sierrra water pump, don't over do it. You want a thin layer that is tacky to help seal and prevent any annoying GMC Sierra coolant leaks.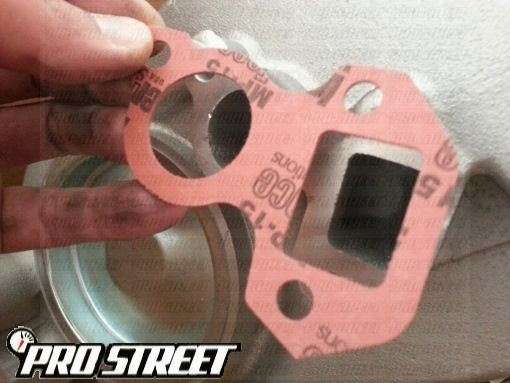 You can opt to just use the paper gasket supplied, but we prefer a thin layer of gasket maker on the pump and between this gasket, and then another layer between the gasket and the LR4 GEN III GM engine.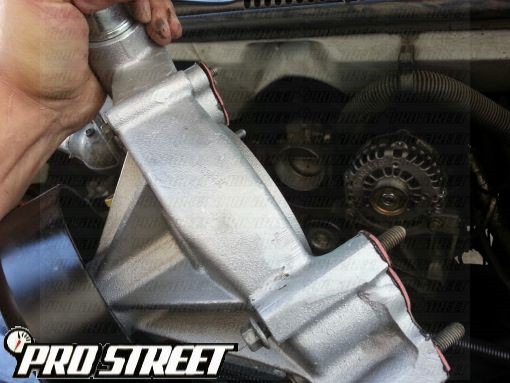 Once you are done with the prep  work, you are ready to start the install portion of our how to install a LR4 water pump DIY Guide. Grab your old 10mm bolts, and push them back through your water pump and through the gaskets as shown. Now you are ready to carefully align the water pump back onto your 4.8 liter Sierra engine.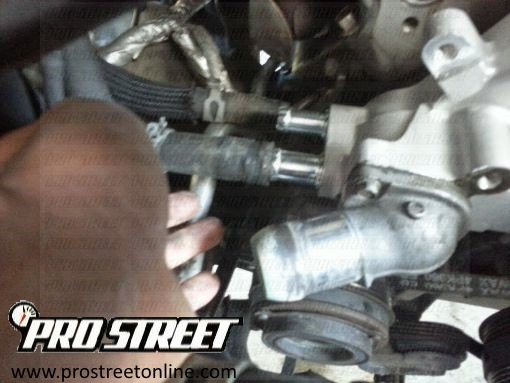 Tighten the 10mm bolts to specification, and then reconnect your coolant hoses and GMC Sierra radiator hoses. After this you will need to reinstall your drive belt tensioner as well as your fan clutch. Make sure to install your drive belts before spinning your fan and fan clutch assembly back onto your Sierra.
Give your truck a few hours before you attempt to pour in coolant, this will give the gasket maker a chance to dry and seal. Congratulations you now know how to install a LR4 water pump the fast and easy way. Have any questions about our how to install a LR4 water pump guide? Leave them below and let us know!