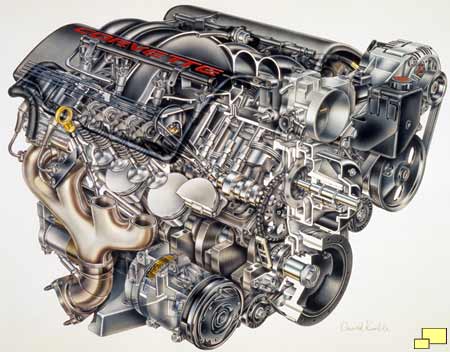 Blown head gaskets are nothing new for GM GEN III truck and van owners, who have found many different ways to avoid overheating. Despite these measures however the possibility of warping your head gasket is still very much a problem in 5.3L, 5.0L and 5.7L versions of the GEN III powerplant.
For those who have found this article from our Budget LS Swap builds or Budget LS blocks, these steps on how to avoid a blown head gasket are crucial. LM7, LR4, L33, LQ9 blocks are just some of the examples of budget minded iron GEN III GM blocks that can have similar overheating issues.
For a complete breakdown on GM RPO or what the terms LM, LQ, LR mean, click our GM RPO Guide for further details.
These steps on how to avoid a blown head gasket are just simple guidelines for you to perform while your LS swap is out of the car. Before swapping in your 5.3, 5.0 or 5.7L GM engine, check for some simple gremlins that are most common in blown head gaskets.
Water pump issues.
Coolant thermostat failure.
Radiator or Radiator Hose leak.
Not enough cooling capacity
Leak from block deck
These are some of the issues that can lead to overheating issues in your GEN III GM block, however they aren't the only issues. Let's dive right into our checklist on How To Avoid a blown head gasket.
Block Deck Leaks
Address any leaks from the block deck, or the surface between the engine block that mates with the cylinder head. This common issue is usually overlooked by most people, causing them to just fill the radiator when low.
Problem is this can develop into an internal hot spot which can cause the cooling system from pressurizing. Without proper pressure the cooling system will not work correctly. These hot spots can further go on to melt head gasket material, especially graphite or non-metallic gaskets.
Coolant Leaks
As self explanatory as any entry on our How To Avoid a Blown Head Gasket checklist, making sure to regularly check your car for any coolant leaks is vital. Address any leaks immediately and replace any of the parts that may have caused said leak right away.
Intake Manifold Gaskets
Probably one of the first modifications for your budget LS build, the intake manifold gaskets found on many GM GEN III motors features a plastic EGR seal. This EGR seal can melt away, causing coolant ports next to the seal to melt and leak into the engine. This issue is most common in Vortec 4.3L, 5.0L, and 5.7L engines.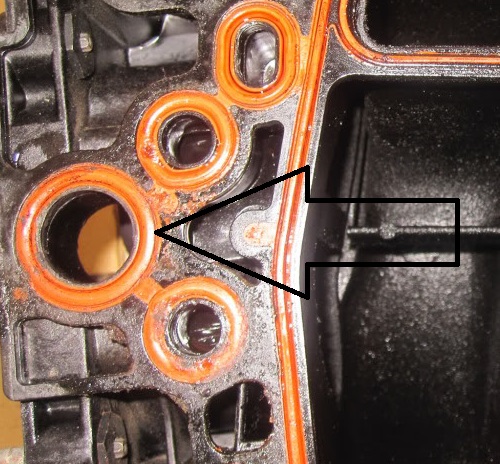 Replace your intake manifold gaskets at your first opportunity, your engine will thank you for it.
Service your Thermostat
Making sure your thermostat is in proper working order is a great idea on how to avoid a blown head gasket. You can even take this a step further and install a lower temp thermostat to help keep your engine as cool as possible. GM thermostats in the 150 or 160 fahrenheit range can be found at a very good price.
Because the thermostat can fail and become stuck closed, this is a very cheap item to check and replace on a regular basis.
Radiator Upgrades
If you are swapping a GEN III GM engine into your car, chances are you won't be sticking with the OE radiator. Most OE radiators are single pass or dual pass units with plastic end tanks, and are not sufficient to keep a large engine cool.
Upgrade your radiator with a Koyo, Fluidyne or a Mishimoto radiator, and don't forget that fan shroud and fan controller!
That does it for our how to avoid a blown head gasket tutorial, please leave us any comments or questions below!