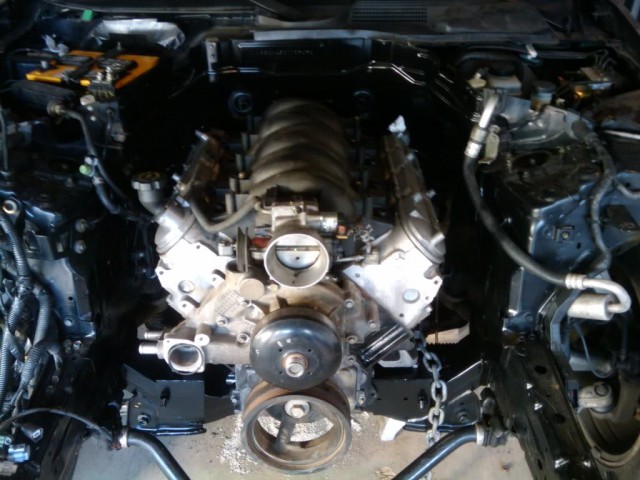 Kicking off Part 2 of our LS Budget Build writeup is the 6.0 liter GEN III and GEN IV engines from Chevrolet. If you have stumbled here and haven't checked out Part 1 of our Budget LS Build writeup, check it out here. And to get things going, we'll start the 6.0 liter offerings from GM with the LQ4 engine set.
Translating GM RPO – What does LM, LQ, LS, LR, and L77 mean?
lq4 Engine
Easily one of the most commonly swapped engines not named LS1, the LQ4 makes sense for budget minded swappers for so many reasons. Based on the 6.0 liter GEN III block, this engine is iron and terrific for boosted and forced induction applications. With a pump gas friendly 9.4:1 compression ratio, the LQ4 belts out 325 hp with 360 ft lbs of torque in stock form.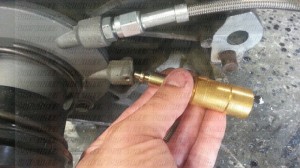 These engines can be found in the 1700-1900 dollar range, depending on your location and place of purchase. This usually includes the transmission and PCM with wiring harness. Swapping the stock aluminum or iron heads for a set of GM L92 cylinder heads makes for a very potent naturally aspirated motor.
These motors can be found in the following vehicles, and the 1999 and 2000 model years use a cable actuated throttle, as well as cast iron heads.
1999-2005 Chevrolet Express
1999-2005 GMC Savana Van
1999-2003 Chevrolet Silverado 2500 Pickup, 3500 Pickup, GMC Sierra 2500, GMC Denali, 3500 Pickup 1500HD Crew Cab
1999-2002 Chevrolet Suburban
1999-2002 GMC Yukon XL Denali
Ly6 engine
The LY6 is a less known engine from GM, which is the successor to the LQ4 truck engine from the previous generation. A cast iron block with variable valve timing, the LY6 provides a wider range of torque and power and come with L92 heads stock.  These engines are relatively new and harder to source from junkyards, but with 352 hp and 360 ft lbs of torque stock, it's well worth the search.
This engine set can be found for around 2800-3500 for entire engine and transmission setup along with engine harness and PCM. Because of the engine being relatively new ( model years from 2007 on up ) this means you will have to wire in a new pedal assembly for your Drive by Wire (DBW) engine.
These motors can be found in the following vehicles :
2007+ Chevy Silverado Heavy Duty
2007+ GMC Sierra Heavy Duty
2007+ Chevy Suburban
2007+ GMC Yukon XL
LQ9 Engine
This special high output 6.0 liter engine is found in many Cadillacs from 2002 on up and is usually called the Vortec HO 6000 or VortecMAX. With a slightly higher compression ratio than the LQ4, as well as a slightly more aggressive cam resulting in a healthy bump in power. This engine belts out 345 hp and 390 ft lbs of torque in stock form.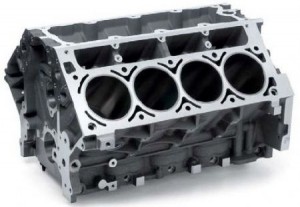 This engine is in high demand due to it's capabilities once rebuilt or tinkered with, and can cost you anywhere from 2000-2300 for the engine, transmission and PCM with wiring harness.
These motors can be found in the following vehicles :
2002-2006 Cadillac Escalade
2003-2007 Chevrolet Silverado SS
2004-2005 GMC Sierra (Vortec HO Edition only)
2006-2007 Chevrolet Silverado
With these motors covered, we'll be moving onto the LS series of engines in Part 3 of our Budget LS Build writeup.
What motorset are you thinking about? Have a project you'd like to share? Have a question about a motor or transplant in particular? Leave us a comment below!
Next up LS Engines in Part 3 of our Budget LS Builds.