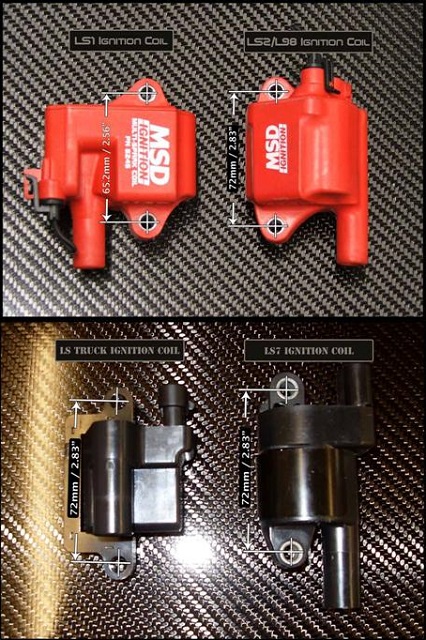 MSD is taking LS engines to a new level, with the complete lineup of MSD Atomic products and now the new LS Blaster ignition coils. These new MSD LS Ignition Coils truly give the LS1, LS2, LS6, LS7 as well as the LM, LQ and LY crowd, a one stop turnkey ignition coil solution.
These Multiple Spark Coils (MSC) directly replace your stock GEN III GM coils and improve horsepower, gas mileage and engine efficiency.
Available in three different ignition coil styles, the new MSD LS Ignition Coils combine MSD's engineering and ingenuity in a stock form factor.

To properly identify what style coil is on your GEN III or GEN IV engine, simply reference the chart above and match with your VIN number. MSD part numbers that are five digits and end with 8 signify a set of eight ignition coils, making it a complete kit.
A true bolt in plug and play turnkey solution that gives you more spark energy to your plugs, increasing performance and efficiency. This increase in combustion power results in dyno proven horsepower, with our own Project LS1 240SX gaining 21 hp at the wheels with new wires and a set of MSD Blaster coils.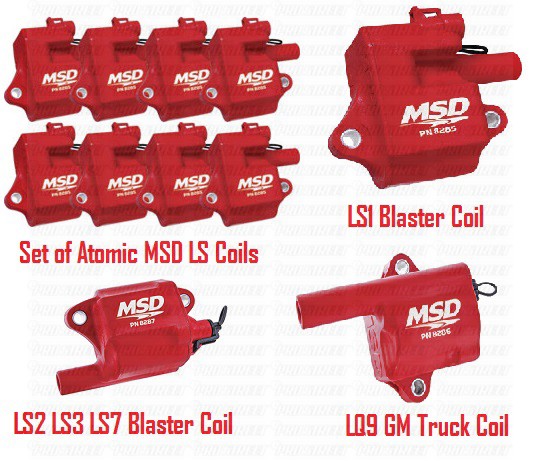 With a primary resistance value of .73 ohms and rated at 93 mj, the MSD Blaster coils top out at 40Kv as it's maximum voltage range. Testing between the values of .73 to 3.7k ohms are an easy way to check your ignition coils for operation and to see if they are good.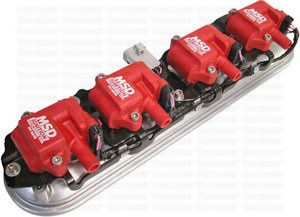 The new MSD LS ignition coils also come with mounting plates that are available from MSD. These plates are available in many different finishes and gives you a great mounting option.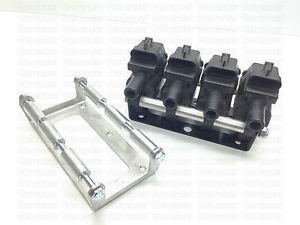 But the good news is that these LS1 or LS2 ignition coils are not just for LS1 or LS2 engine swaps or motors. Many aftermarket companies are releasing custom mounting brackets for LS2 coil integration on many turbocharged 4 cylinder and 6 cylinder applications.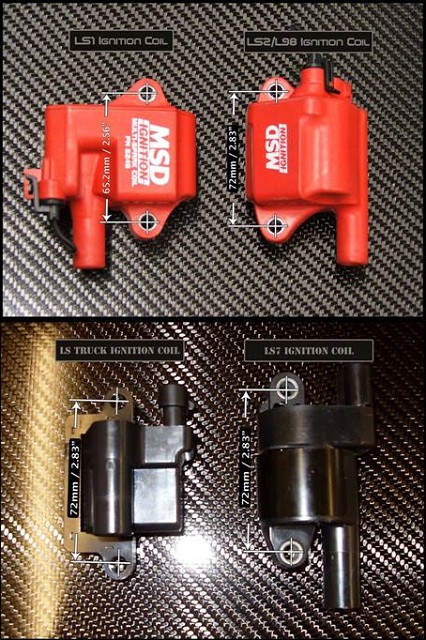 There are slight differences in measurements depending on your motor and the valve cover / ignition coil bracket in your current vehicle. Make sure to ask your Pro Street Online sales rep for measurements if you are unsure of what you need or what your coil will fit.
LS1 engine swaps are becoming more and more popular, which had led more and more enthusiasts to begin building their own LS engine. Using LQ or LM GM truck shortblocks, you can construct the ultimate budget build LS engine for your swap by checking out our guide here.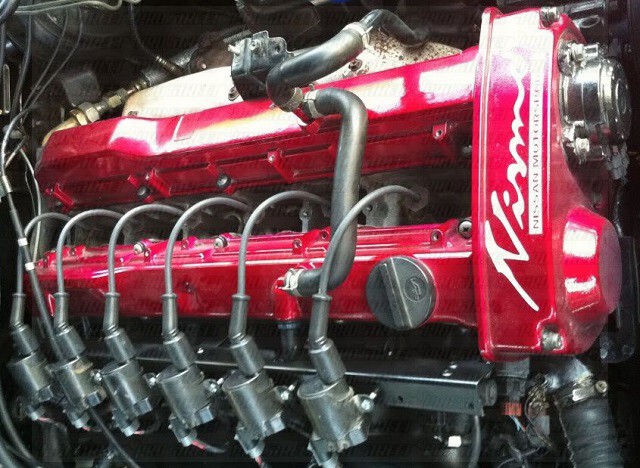 Engines like the RB25DET or 2JZGTE are perfect candidates for the LS2 ignition coil conversion. Check our LS2 ignition coil conversion page here for further details.
The part numbers for these new MSD LS ignition coils are :
We've tested this setup on both our LS1 swapped 240SX as well as a 2000 Chevy Camaro with a Vortech Supercharger, and have seen gains of 21whp and 35 whp respectively in both cases. These dyno pulls were performed on our own 448X Dynojet dynamometer.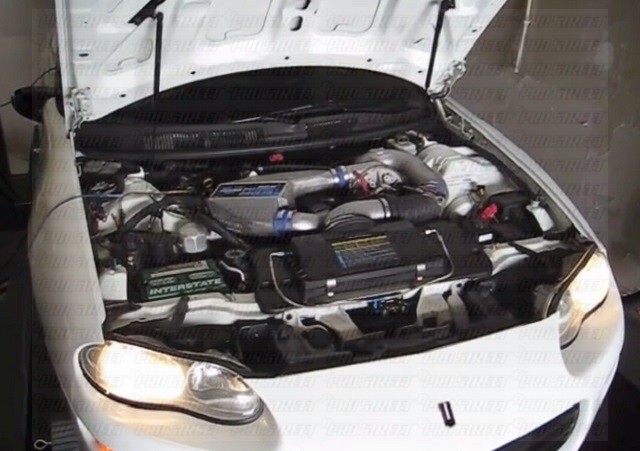 Have any questions about the new MSD LS Ignition Coils or their application? Or maybe you need help identifying the coil you need or your mounting solutions? Leave us a message or comment below!