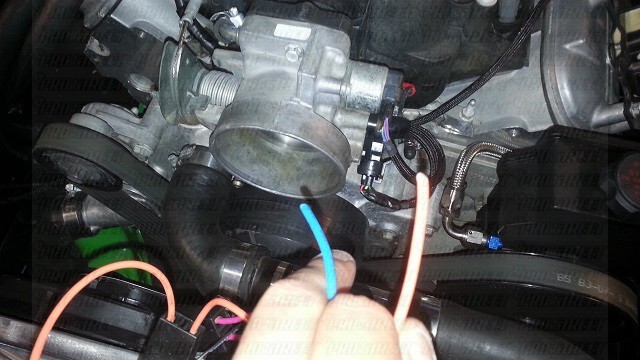 When it comes to the cooling part of your performance vehicle, too often enthusiasts overlook their fan wiring. Aftermarket radiator companies like Mishimoto, Koyo and Fluidyne provide slimline fan kits that are meant to incorporate a radiator shroud to maximize cooling. Who doesn't love new parts and installing them?
Problem is, taking shortcuts when wiring up your slimline radiator fans can lead to electrical problems or even a fire. Improper installation of wiring in your slimline fans is one of the biggest culprits of engine failure, and can cause serious damage to your engine. Most often we find that customers wire their slimline fans directly into their ignition switch or other switched power source.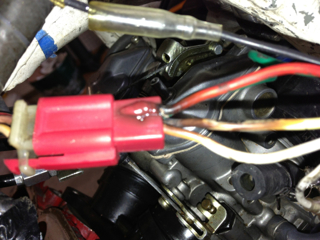 The problem is however, there is nothing between your fans and your switched power source to help curb any electrical problems. Fuses and inline power transistors can help in the reliability of your inline fans, but to properly install any universal fan kit you need a fan controller.
This is where our How To install a fan controller DIY article can help you get the job done quickly and easily. If you are checking for a how to install dual slimline fans, check our link here. There are many fan controllers you can purchase, from the HKS fan controller kits to the relay actuated ones like the Derale 16759 we are installing today.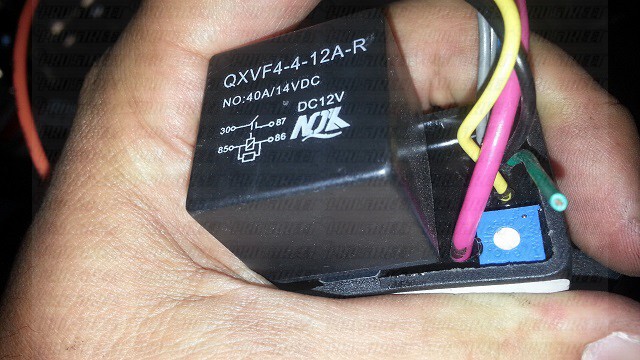 This Derale unit comes with an 8th inch NPT coolant temp sender that you can tap into your radiator hose to send temps to your controller. This unit comes with a small box and a relay mounted to it, and the small selector allows you to actuate the fans at a lower temperature if you wish.
Of course you don't NEED a fan controller because using a relay is a safe and effective way to ensure that your fans turn on with the key to the "ON" position.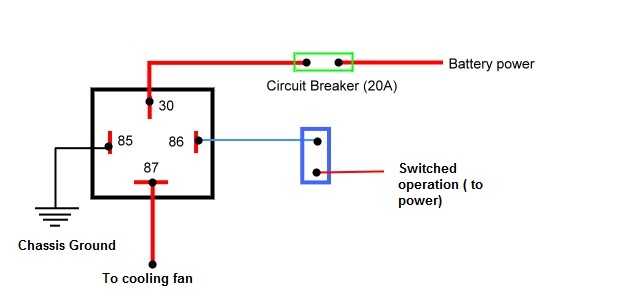 To begin our how to install a fan controller DIY article, you'll need to locate the two wiring positive leads that are supposed to go to your dual fans. These two wires are blue and orange in color, these are the power wires for your dual fan setup. Run the blue wire to fan 1, and the orange wire to the positive terminal of fan 2.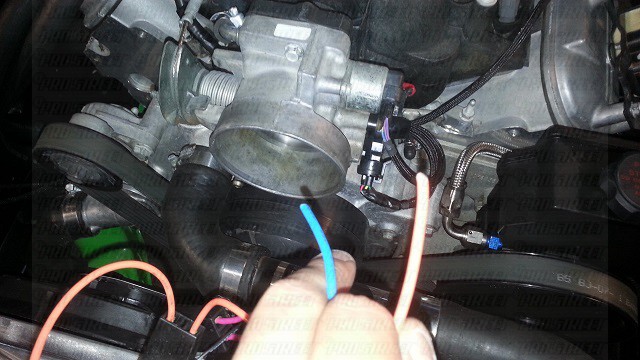 Remember that most aftermarket fans are reversible, meaning if you wire them backwards you can actually set them to push instead of pull. Make sure you have your universal fan polarity wired and tested correctly as to prevent any overheating issues.
You can tee this into the 87 spade of your relay if you are just using an automotive relay to turn on your fans. Next up on our how to install a fan controller is our grounds, there are two on this unit that must be grounded to the chassis.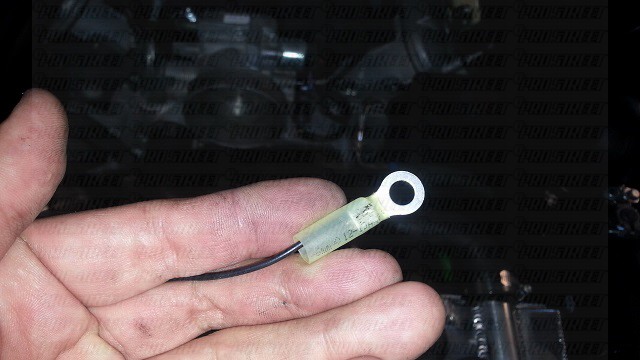 Ground your fan controller to a chassis ground, if you are wiring in a relay this ground should go to the 85 spade on your automotive relay.
Next wire to address is the switched power wire, which is a red wire with a white stripe through it. This should run directly to your ignition switch, and not a 5volt sensor wire. Run this red with white stripe through your firewall and connect to your steering column. We're installing this fan controller in a LS1 swapped 1993 Nissan 240SX, and this wire is teed into the ignition column.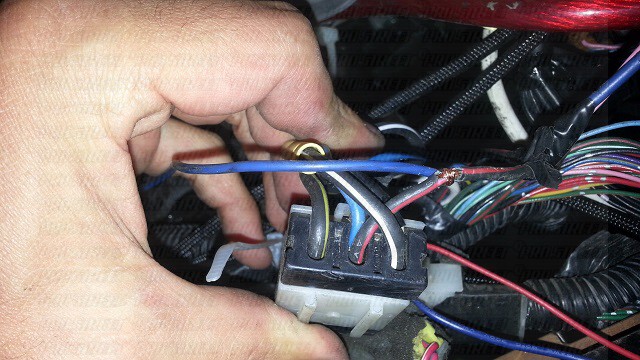 If you are just using a relay, this switched power source should run directly to the 86 spade on your relay. The last wire we'll be addressing is the large gauge red wire which runs directly to the battery for constant power on. This wire should be terminated in an eyeloop and connected to your positive battery terminal.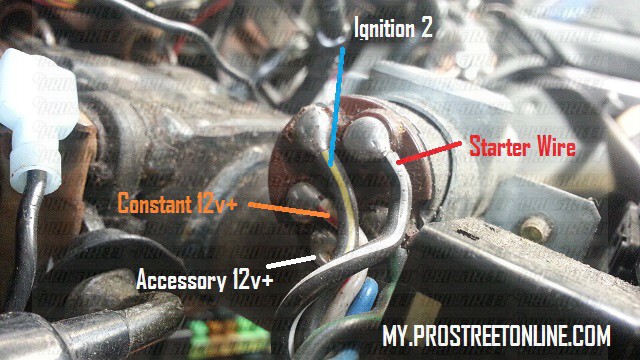 You can also opt to wire the ground and ignition directly into your steering column. If you are going this route, make sure to reference our image above for the correct ignition wiring layout on your S13. If you are using just an automotive relay, tee the constant power wire into spade 30, and it's recommended you use an inline fuse.
We are nearing the end of our how to install a fan controller guide, you need to ground both fans directly to a chassis ground. And the last and final step to wiring your electrical cooling fans is to tee the temp sensor into your radiator hoses or thermostat housing.
That does it for our How To Install a Fan Controller, or How To Install a cooling fan relay for short. Please let us know if you have any questions or comments below!