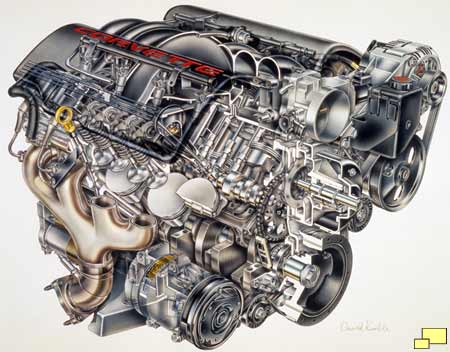 General Motors Corporation has a long history behind it's Regular Production Option codes in model names, with such names such as the WS6, Z28, ZR1 and Z06 it's a very familiar code for many enthusiasts. Many people ask us; "what does LM, LQ, etc etc mean" and that's why this Translating the GM RPO for LS swaps article exists.
As with these RPO's and cars GM also designated many code for their engines as well, LS1, L-88, LT-1 and LT5 are some more of the well known engines. However through the 90s and into the early 00's LS1 and LS6 engines became two of the predominant RPO's in the GM stable of performance vehicles.
In jettisoning the fuel injected LT1 ( without hyphen ) that came equipped in the 1992 Corvette, Chevy decided to improve on the LT1 after it's transition from it's Tuned Port Injected 5.7 liter L98. However with the looming limitations in the design of the head and block, increasing emissions regulations and tougher fuel efficiency standards, the Generation III block was born.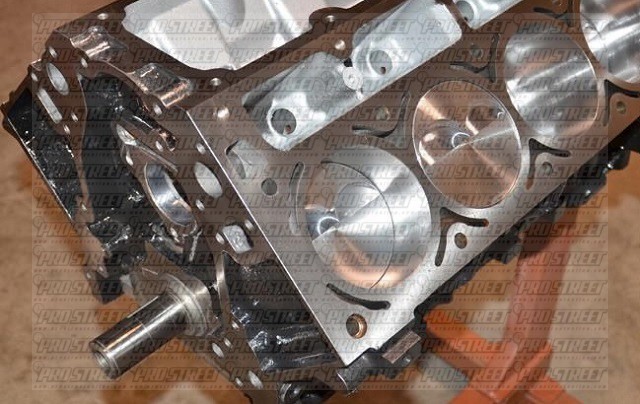 Thus came to fruition one of the most popular swap engines in modern history, as GM delivered a small aluminum block with terrific out of the box horsepower and performance. While the F body and LS1 lived it's full cycle, the GEN III motor is still as available as ever and will provide fans with an affordable powerplant for their swap projects.
We make Translating the GM RPO for LS swaps easy with this chart for RPO Translation for GEN III blocks from 97-03 :
LS1 5.7L – Corvette – 1997-2000 345hp 350 ft. lbs.
LS1 5.7L – Corvette – 2001-2003 – 350 hp 375 ft. lbs.
LS6 5.7L – Corvette – 2001 385hp 385 ft. lbs.
LS6 5.7L – Corvette – 2002-2003 – 405 hp 400 ft lbs.
LS1 5.7 Base F body – 1998-2000 305 hp 335 ft lbs.
LS1 5.7 Base F body – 2001 – 2003 310 hp 340 ft lbs.
LS1 5.7L Ram Air F Body – 1998-2000 320 hp 345 ft lbs.
LS1 5.7L Ram Air F Body – 2001-2002 – 325 hp 350 ft lbs.
LR4 4.8L Truck – 2000-2001 – 270 hp 285 ft lbs.
LR4 4.8L Truck – 2001-2003 275 hp 290 ft lbs.
LM7 5.3L Truck – 1999 – 270 hp 315 ft lbs.
LM7 5.3L Truck – 2000-2002 285 hp 325 ft lbs.
L59 5.3 L – 2002-2003 – 285 hp 325 ft lbs.
LQ4 6.0 Truck – 1999-2001 300 hp 355 ft lbs.
LQ4 6.0L Truck – 2002 – 2003 325 hp 370 ft lbs.
LQ9 6.0 Truck – 2002 – 2003 345 hp 380 ft lbs.
Don' forget to take a look at our How to Build a Budget LS1 article after you learn all about Translating GM RPO for LS swaps
Birth of the Z06 –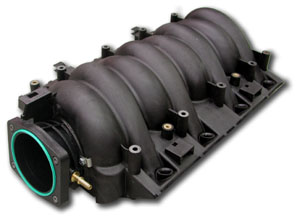 While the FRC (fixed roof coupe) design of the C5 brought back enthusiasts in droves with it's commited approach to performance, Chevy didn't share the same opinion about it's coupe with just 6100 units in a two year run. With sluggish sales and just 2080 cars built in 2000, Chevy was facing the tough choice of it's new design failing to meet the sales numbers they originally had envisioned. It was behind this very thought that Chevy introduced the Z06, and brought back new life to the GEN III block by way of the LS6.

Power for the Z06 was upped in 2002 to a stout 406 horsepower and 400 ft lbs. of torque, which was revolutionary for it's time. With a slightly more aggressive cam, increased valve lift, lightweight valves and improved breathing by way of intake, manifold and exhaust changes the LS6 was extraordinary for it's bargain bin price.
Amidst rumors of including the Z06 in the final years of the Fbody, Chevy instead let the venerable F body die a very quiet death in 2002.
Pro Street Staff
1-888-776-7022