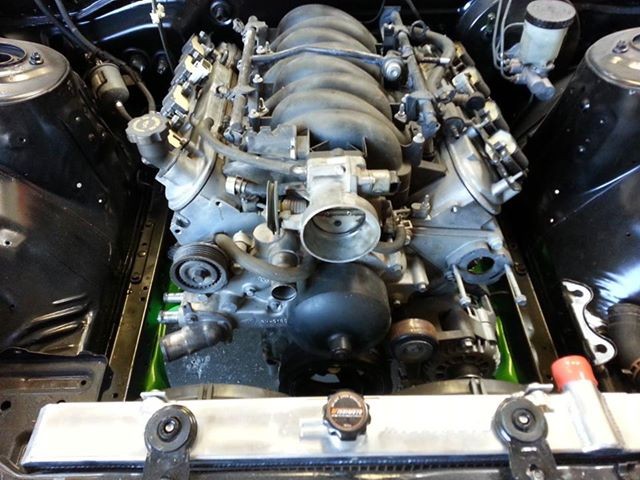 You've just got your GEN III GM LS block delivered, and you either have a friend with a spare LS6 manifold or got one cheap. Now you are looking to upgrade from your LS1 or to ditch your LM, LQ, fill-in-the-blank 6.0 liter truck engine manifold.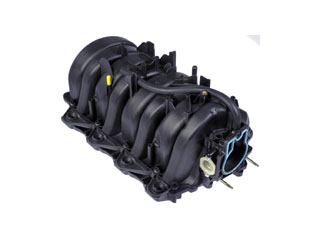 If you decided on a 6.0 liter engine to build your own Frankenstein LS1, this page is perfect for you. If you are looking to learn how to build a budget LS1, check out our How To Budget LS1 article and part 2 here. Whatever you reasons are for upgrading to the LS6 intake manifold, it's a good starting upgrade for LS1 swaps.
Today we'll be showing you How To Install a LS6 Manifold on a 1992 Nissan 240SX with a 1999 WS6 LS1 engine swap. Installation of the LS6 manifold is a simple and straightforward process and can be performed during a day by the average shadetree mechanic.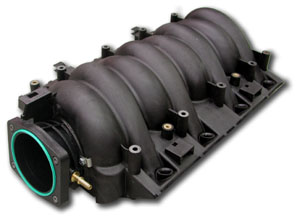 If you are swapping your LS1 into the chassis of your choice and following our How To Swap a LS1 in a 240SX, or How to Free Mod a LS1, you'll be skipping the EGR modification. As the LS6 is unburdened with the saddle of EGR placement directly after the throttle body will help your flow and increase velocity.
However if your vehicle has an EGR port here in stock manifold, you will have a decision to make. If your vehicle is not legal and meant for off road use then this will not be an issue. If your state requires an emissions exam that involves the EGR, you can have the EGR integrated into the LS6 intake manifold.
Many shops perform this task and it's a relatively easy thing to do nowadays. And failing that there are more than a few manufacturers that provide this modification right out of the box. BBK's new blackout series is just one of these kinds of manifolds perfect for a 50 state legal solution.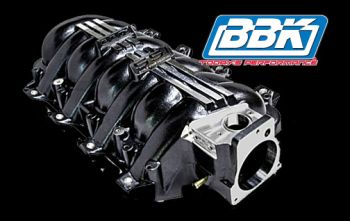 If you are swapping this LS6 manifold onto a motor outside of the car or in another vehicle like a 240Z, 240SX or Miata, it really cannot get much easier. Without the cumbersome dash cowl of the F-bodies, swapping intake manifolds on your LS1 is a breeze.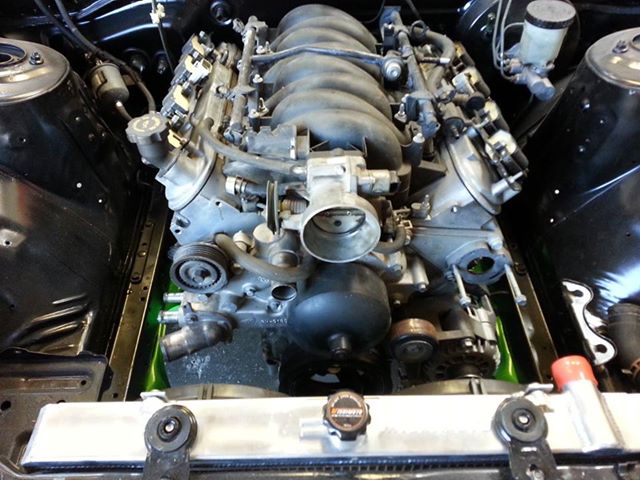 Before beginning your work, you should disconnect the negative terminal on your battery. If you still own the stock stereo, now is the time to find your security code. As with all of our writeups if you are not comfortable with working on your vehicle, take it to an experienced ASE certified mechanic.
Disconnect your fuel lines by way of a fuel rail tool if you LS1 has the stock rail, or simply undoing the AN fittings if you are rocking something like an Aeromotive fuel rail.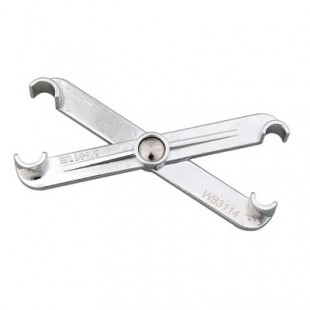 Once the fuel rail has been disconnected take a break while the rail drips a bit. Monitor and clean the areas where the fuel has spilled.
Unplug your TPS (throttle position sensor), AIT (air intake temperature) and MAP (manifold absolute pressure) sensor and disconnect your throttle cables or your drive by wire.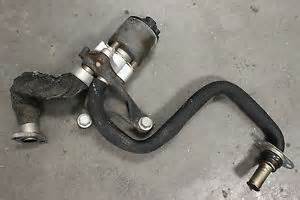 Unscrew the EGR tube from the front of your intake manifold and push it to the side. As stated earlier, you should have decided on a path to choose at this point if your LS6 intake manifold has not been modified. Either leave the check engine light and resolve it later, or install an intake system with an EGR adapter.
If you are intent of removing the EGR and making your car an "offroad" vehicle only, you will need EGR blockoff plates. The EGR tube on the right header will need the two 10mm bolts removed as well as the two 15mm bolts on the head. Your LS1 EGR blockoff plate will close up the hole in your header and restore your exhaust.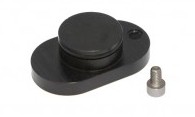 Your fuel rail should be much easier to handle now, go ahead and disconnect you fuel injectors by unplugging the clips. Undo the coil pack plugs on top of the valve covers if they are still located on your engine.
Disconnect the brake booster vacuum hose and push it to the side. If you haven't checked out our How to LS1 Coolant Bypass article, you may want to take those steps now. If not just disconnect the coolant lines from the front of the intake manifold. You are halfway through our How To Install a LS6 Manifold guide, and next up we'll be unbolting the intake manifold.
There are 10 8mm bolts to remove from the top of the intake manifold, and when removing there is no need for sequencing. When you have all 10 bolts removed you are now ready to take off your stock manifold.
Holding one end of your intake manifold and the back of your fuel rails, lift up and take off your stock intake manifold. Make sure no debris or any particulates fall into your intake runners. If you are going to be taking some time with this install, use clean shop rags to block the passageways.
Comparison
We are taking a break from our How To Install a LS6 Manifold guide to compare notes on the LS1 and LS6 intake manifold. Your 1997-2000 LS1 Intake Manifold carries a part number of 12556333, and the plenum runner length is 262mm. LQ4 and LQ9 truck intake manifolds have a runner length of 263mm and the LS6 and 2001+ LS1 are also 262mm.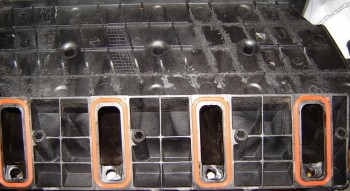 The differences between the stock 97-00 LS1 intake manifold, the 6.0 truck intake manifolds and the LS6 is the .541 liters of runner volume vs the LS1 at .536 and LQ4/LQ9 at .510.
Next up in our How To Install a LS6 Manifold is the coolant line changeover that must occur when swapping this manifold. You can purchase LS6 coolant lines or just use a 2001+ LS1, either will bolt on perfectly. Unbolt the 4 bolts that secure your coolant pipe, make sure you have your intake runners plugged up before you attempt to remove these bolts.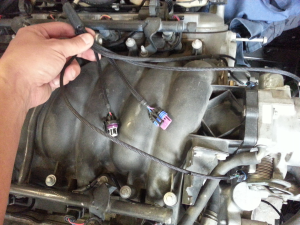 There should also be a PVC hose that you must remove that has a grounding strap, you can just undo this as the nut is secured to the hose and will not fall in.
Now swap over your injectors and make sure that they are in snug and aligned before snugging up on the fuel rail bolts.
With your LS6 manifold buttoned up and put in place, tighten down your intake manifold bolts but not all the way.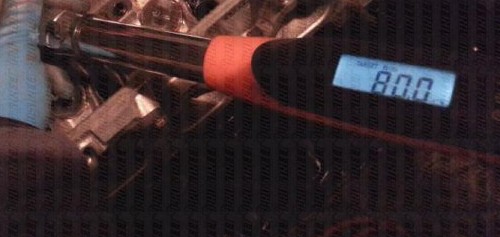 Evenly tighten these bolts until they are torque ready, and use either a inch lbs wrench or an electronic one.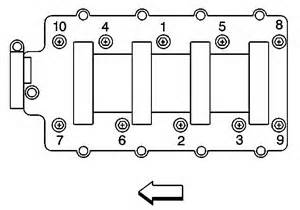 The first pass must be done in sequence as shown to the left, make sure to tighten to 44 inch lbs and then the second pass is to 89 inch lbs. Make sure you understand the distinction between inches and ft lbs here. If you are not clear on the difference, it won't take long for you to realize it.
It's all bunny slopes from here on our How To Install a LS6 Manifold guide, simply reconnect the injectors and your sensors, as well as the PVC hose on the front of the manifold. Remember the fuel vapor line that crosses to the drivers side of the intake manifold. The fuel lines snap back into place if you have a stock rail, and inspect the lines for leakage when you turn the key to the "ON" position.
Before starting the car have a friend keep a close eye on your fuel rail, and the seal to the intake manifold from your fuel injectors. If your car does not start up at first, it is because your fuel rail is dry. If the problem persists, double check your MAF, TPS and AIT plugs for a solid and firm connection.
What kind of gains do we see on our Dynojet from this simple modification? We've seen gains up to 22 rear wheel horsepower increase from the 1997 version LS1 EGR equipped intake manifold and the LS6.
That's what you call bang for the buck.
Hope you enjoyed our How To Install a LS6 Manifold article, if you have any comments or questions, please leave them below!