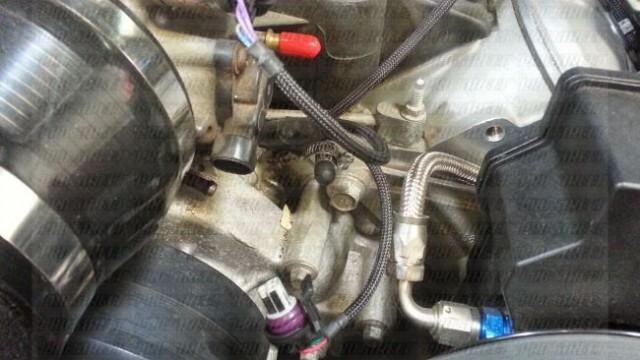 The throttle position sensor is a crucial component to your LS1 swap that gives the Powertrain Control Module (PCM) an accurate reading of the throttle being opened. This in turn allows the PCM to control ignition and fuel, which gives you the horsepower you want and need. This sensor is mounted to the throttle butterfly shaft to accurately measure it's rotation and therefore read how much the throttle body is being opened.
The throttle shaft protrudes from the side of the throttle body in order for this throttle position sensor to mount properly. The throttle sensor in many late-model engines must be mounted against the side of the throttle body usually using two screws or bolts. The TPS must be mounted in such a way that the throttle position sensor mechanism, throttle shaft and blade can rotate freely.
In most late vehicle models many times the Throttle Position Sensor must be calibrated or 'tuned' when replacing the sensor itself. Many times this job can be difficult depending on location of the throttle body or throttle position sensor.
The TPS is a very commonly swapped engine part, especially for those getting their swaps from Corvettes. If you haven't already, check out our LS1 Throttle Body Modification that allows for 100% Wide Open Throttle (WOT) operation. The TPS part number is 17123852, and today we'll be showing you how to replace this throttle position sensor in our LS1 swap out of a 1998 Camaro SS.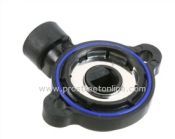 Luckily for us, this throttle position sensor does not require any programming whatsoever and is a true plug and play unit. The throttle we are working on is a cable actuated unit, and if your LS swap is running a Drive by Wire system, check our primer on LS drive by wire by clicking here.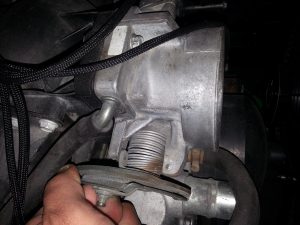 As with all writeups and guides here at Pro Street, we are not liable for any damage that may occur from you modifying your own vehicle. If you are uncomfortable or unsure of any step, please stop and take your vehicle to an experienced mechanic.
Disconnection of you battery is not needed but it is recommended, as you will be disconnecting and reconnecting the 3 pin weatherproof connector. So to begin let's get that out of the way by disconnecting the TPS sensor from the engine connector.
Undo the hex bolts that hold the throttle position sensor in place and set these screws safely to the side. Your TPS should now be ready to slide out and off the throttle body. Inspect the area and clean if you see any gunk or oily residue, and do not allow your throttle body to become contaminated.
Note the slot that is grooved into the throttle position sensor, and line it up with the machined side of the throttle blade rod on your throttle body. Reinsert the two hex bolts and torque to specifications ( 16 in -lb) and then reconnect your throttle position sensor.
If you have LS1Edit handy or a scanner capable of reading your throttle position value in your ECU, now is the time to set your key to the "ON" position and test your replacement TPS.
You should be seeing a value of 0 volts with the throttle blade in the closed or default position, and 5 volts at Wide Open Throttle (WOT).
Congratulations, you have now installed your new TPS! Happy racing!