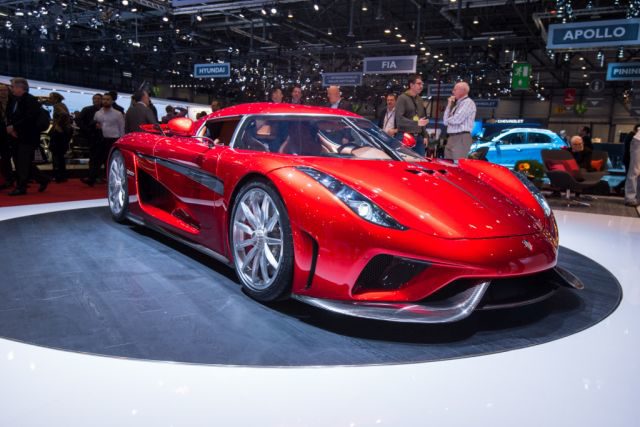 Some of the new cars that will be available in the 2017 model year promise to change how you think about cars. If you are in the market for a new car, some of the hottest cars 2017 has to offer could be very well worth the wait. Some of these vehicles have had quite a bit of hype around them, from the LA Auto Show to the SEMA Show there's been plenty of coverage.
From electric car to crossover SUV and luxury sedan, there's a lot of hype on our Top Ten Hottest cars 2017 has to offer. So without further ado, check out the best cars 2017 can show you.
Top Ten Hottest Cars 2017

Ten Hottest Cars of 2017
As the 2016 year winds to a close, there's a lot of new models and cars to look ahead to. We've covered many of the best family sedans, electric vehicles and sports cars of the past year, and now it's time to turn our eye to the 2017 models that are fast approaching. There are quite a few new budget cars that are set for release in 2017, so if you are in the market to buy a new car there's going to be quite of few of the cars on our Ten Hottest Cars of 2017 to watch for.
The replacement to the Spark, the all new 2017 Chevrolet Bolt is a revelation on the electric vehicle market. Electric vehicles have been growing in popularity but the high sticker price has been a major deterrent. The Chevy Bolt along with the Tesla Model 3 have been new electric vehicles that are looking to change the entry price point.
One of the other huge challenges for electric vehicles has of course been the range, and in this department the Bolt doesn't disappoint. Capable of driving 200 miles on a single charge, the 2017 Chevy Bolt costs under $30,000 and could very well change the electric car segment as we know it. The new Chevy Bolt is easily one of the Hottest Cars of 2017, and it could change the way you think about EV vehicles.
No matter what car brand and make you are a fan of, there's a lot to offer from the hottest cars 2017 is coming out with. These vehicles will most certainly look to change the automotive market and change the way you look at electric cars and crossover SUV's overall.
Whether you are looking to buy a new car or SUV, there's plenty of value on our Top Ten countdown. Of course if you are looking for some of our new car reviews, My Pro Street has you covered.
Think we missed any of these best cars in 2017? Want to learn more about the new 2017 car models? Leave us a message below and let us know what hottest cars 2017 had to offer that we missed!