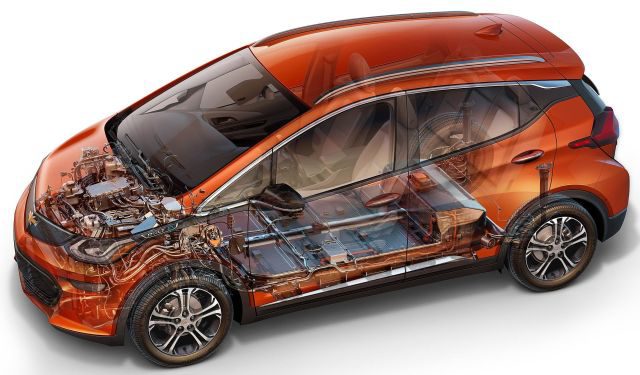 Amidst rumors that the all new 2017 Chevy Bolt is just another compliance car, there's quite a bit of hype for Chevy's upcoming EV. Ever since the dismantling of their EV1 vehicles in 2004, Chevrolet has built two generations of the Volt and now has the Bolt ready to take over for the Spark EV. It becomes the first 200 mile EV production vehicle that will be available under $40,000 dollars, even beating out the Tesla Model 3.
Making it to market first is certainly an interesting strategy from the Detroit based automaker. It means that EV buyers won't need to put down $1,000 dollars and wait until late 2018 to receive their car like those who opted for the Tesla. It's also cheaper and faster to charge over it's rivals such as the Nissan Leaf.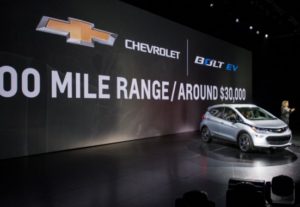 Replacing the 2016 Chevy Spark EV, the 2017 Chevy Bolt also aims to take affordable electric vehicles to the next level.
Equipped with a 200 horsepower electric motor, the 2017 Chevy Bolt runs the 0-60 in just under 7 seconds, and boasts a range over 200 miles.
The unique Chevy charging system allows Bolt owners to get 90 miles of range every 30 minutes. Although the small form factor gives buyers a limited space and styling that's similar with the Chevy Sonic, the 2017 Chevy Bolt does a lot of things right. Namely the price which should check in under $30,000 dollars after tax credits.
Still there's quite a bit of skepticism about Chevy and their intentions around the 2017 Chevy Bolt. Is the all new Chevy Bolt just a compliance car, like the Spark was before it?
For those who don't know, a compliance car means that it's a low volume model and produced in small quantities in order to meet and satisfy California's zero-emission sales rules.
Fans of the Chevy Bolt certainly hope that isn't the case, but according to GM's vice president of global propulsion systems Dan Nicholson, the 2017 Chevy Bolt is for real.
"I am very proud of the Chevrolet Bolt that's coming out, which will be the first to market as a long-range affordable battery electric vehicle. It will have more than 200 miles of range and it will be in production by the end of 2016, so it's not necessary to put down $1,000 and wait until 2018 or some time after that."
Shots fired across Tesla's bow but the fact remains that the Model 3 has garnered far more national attention despite the Bolt being available first. Nobody knows how sales of the 2017 Chevy Bolt will pan out, or how far the new EV will marginalize the Model 3 but one thing is for sure, the EV wars are just heating up.
Tesla's Model X and Model 3 will soon have more company, as BMW and Porsche scramble to get on their EV prospects. What do you think about the all new 2017 Chevy Bolt? Leave us a comment below and let us know!