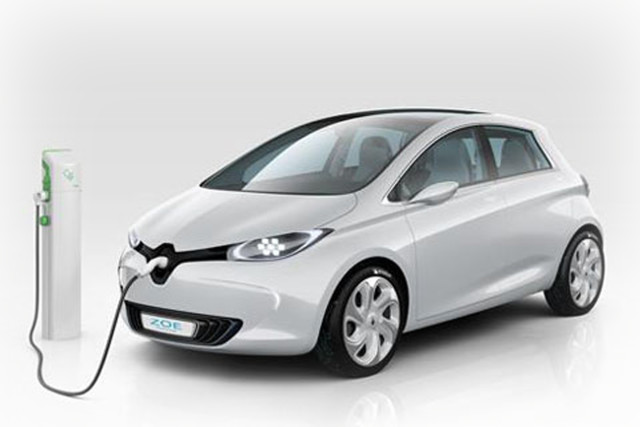 They aren't quite flying cars but today's modern electric vehicle are definitely a technological revolution in transportation. Hybrid and EV vehicles have gained in popularity in recent years, gaining traction and closing the gap on traditional gas powered cars.
Batteries and the motors that operate EV vehicles has gotten better, making them lighter and more efficient. Once a car type that was restricted to smaller bodies or two door configurations, it's now available in whatever subgenre of car you want.
Luxury, minivans, and even sporty cars are taking electric motors and building on the gasoline / electric motor concept. Modern sports cars and race cars are even getting into the act, with cars like the Nissan Zeod leading the way.
Once thought as cumbersome, expensive and impractical, today's electric vehicle can provide mileage ranges upwards of 100 mpg in many cases. This is some serious saving, regardless of how you are counting it.
When you are shopping for a new vehicle and want to lower your carbon footprint and save money on gas, electric vehicles is an excellent choice. America's infrastructure has yet to support a nationwide charging system, but according to many experts, it's only a matter of time.
With enough charging stations however, it's tough to see just how the fossil fuel vehicle we know as the gasoline powered automobile will last. Electric vehicles have quickly gained in popularity and with cars like the Tesla out there, I'd venture to say that they are even sexy.
Trying to find out the best gas mileage for the electric car you want to buy can be difficult because the EPA estimations aren't always correct. There has been some talk recently of legislation that may change the way the EPA reports and determines the mile per gallon factor, but it doesn't seem like this will change any time soon.
Until then however, take a look at the Ten Best Electric vehicles in 2015 under $25,000 dollars.
Best Electric Vehicles Under $25,000
So you want to make the switch to electric and you aren't looking back. Whatever the reason behind your decision, to save money, stop supporting big oil, or you are tired of the heavy influence oil has on our foreign policy, you want to buy a electric vehicle.
And really who can blame you? Technology continues to push electric vehicles and improve performance and range with each passing year. There's now a bigger market for electric vehicles than ever before, as evidenced by many of the new cars you can buy in 2015.
But many of the latest and greatest electric vehicles still have price tags that are more reflective of our technological limitations as opposed to anything else. The BMW and Mercedes-Benz entries into the Electric Vehicle (EV) segment are relatively affordable for electric vehicle standards, but still push the price break well above $40,000. If you want something like the Tesla Model S P85D, it's going to cost you well over six figures making it a pipe dream for most consumers.
Technology is quickly catching up to the demand for an affordable electric vehicle, because over the past 12 months there's been several new entries to this segment. Combine this fact with the increases to federal and state rebates, and many of these new electric vehicles check in well under the $25,000 dollar mark.
This list is comprised of the best 2015 electric vehicles that you can buy under $25,000 dollars. This list uses the federal and state rebates and any incentives to factor the price shown. Your state or region may have more or less tax rebates or incentives in place, make sure to check with your local regulatory laws as they pertain to electric vehicles.
Volkswagen's all new e-Golf first made it's appearance in 2014, and also makes the Ten Best Cars of 2015 list. Armed with a 84 mile range, the e-Golf can last 126 miles in the city according to EPA estimates.
Winner of the 2014 Motor Trend Car of the Year, the electric Volkswagen e-Golf is also pretty affordable, checking in at $25,150 before any state or federal tax incentives.
Have any electric vehicles that we missed? Leave us a comment below and let us know!