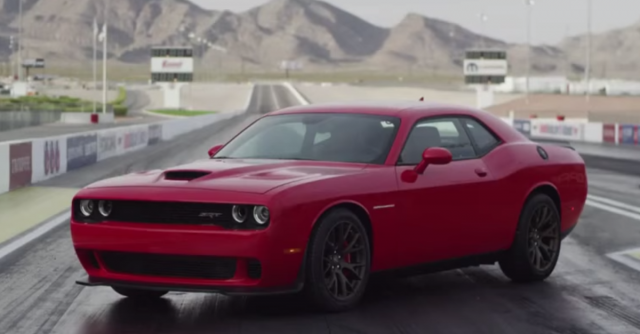 Muscle cars have entered a golden age, and if you are a fan of big engines and even bigger horsepower numbers there's never been a better time to buy a new car. When you are looking at sports cars, there are many that combine electric engines or technology to gain the advantage at the track.
You won't find any of those on our Ten Best Muscle Cars of 2015 list, where we count down the best sports cars you can buy this year. As with most of our rankings, there's always a measure of personal preference. After all, what are you looking for in a sports car?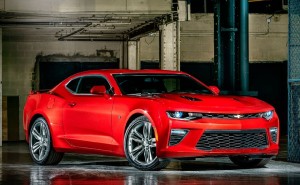 Do you want a big block or smaller engine? something that's supercharged or turbocharged? Maybe you want a sedan? Any of these factors are big parts of trying to find the best muscle cars for sale. Before trying to shop for any new sports car, make sure you list the factors you want as options.
This will help narrow your results and makes the selection process and decision making process simpler and easier.  If big engines and V8's are what make your blood boil, our list of Ten Best Cars to buy in 2015 can help. How do you buy the right sports car or the best muscle car that's perfect for you? Here's a few quick tips.
Set your criteria – What do you need in your sports car or muscle car? Need four doors? How much horsepower? Need all wheel drive? Identifying these things can help you get over the hump and make up your mind.
Compare models – Once you know what you are looking for, you can compare models that fit your criteria and get rid of the rest.
Buy at the right time – If you want to buy a 2015 year model muscle car, try to wait for the right time which is typically the end of the year when dealerships are trying to meet quotas. These kinds of "end of year" sales can be the right time to strike and finally land the muscle car of your dreams.
Now if you want a sports car that isn't quite a muscle car or one with a V8, this list isn't for you. Instead check out our Ten Best Sports Cars of 2015 list elsewhere in My Pro Street.
Top Ten Muscle Cars of 2015
The horsepower wars are back in full force with many of today's automakers jockeying for pole position. Harkening back to an age long past, some of today's ten best muscle cars of 2015 even look like their 1960's counterparts, and continue the legacy of big engines delivering big power. The only difference in 2015 is that today Detroit has plenty of competition for your hard-earned dollar, and the stereotypes behind some of the sports cars made in Germany or in Asia are beginning to fade away.
Some of these technologically charged sports cars are making more power given the displacement, but that's a list for another day. Today let's look at the ten best muscle cars of 2015, and some of the best big block ponies you can buy whether you want some good old fashioned American muscle or nimble European power.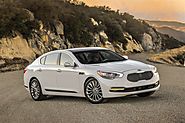 The South Korean four door sedan may seem out of place on this list, but beneath the trendy exterior is a 5.0 liter V8 that cranks out 420 horsepower and 376 ft-lbs of torque. Designed as a luxury coupe first and foremost, the K900 can reach 0-60 in just a shade over 5 seconds through a eight-speed automatic transmission.
Why the K900 is on this list : While it doesn't fit the term "muscle car" in the truest form, there's plenty of punch behind the small block engine and plenty of value given the relatively low sticker price.
Have any questions about our Ten Best Muscle Cars of 2015 countdown? Disagree with any of our entries? Leave us a comment below and let us know!