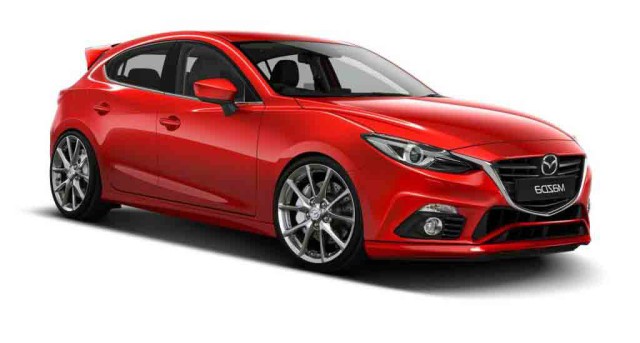 Finding a good buy when you are car shopping isn't as easy as it may seem, and if you are working with limited finances the right budget car is the best solution. If you are shopping for a new car, some of these reasonably priced cars can provide a true mix of performance, style and comfort.
No matter what style of car you like, from street cruiser to sporty compacts and urban crossovers, some of the Top 10 budget cars of 2016 can be a great deal. If you are interested in seeing what the best of 2016 has to offer at a bargain, read on to see the Ten Best cars under $18,000 dollars.
Ten Best Budget Cars of 2016
Many of the budget cars on this list are the perfect blend of performance and affordability, definitely not to be confused with cheap. If you are in the market for a new car, but don't want to break the bank these ten cars are the best bet for your budget. Most of these new cars have been completely redesigned for the 2016 model year, and all of them check in at under $18,000 dollars. While these cars won't break the bank, they are all fun and stylish choices if you are looking for the ultimate bang for your buck new car.
Easily one of the most remarkable budget cars on our list, the Ford Fiesta is a great blend of performance and styling. The new 2016 model will enjoy a slightly changed front fascia and an upgraded SYNC infotainment system.
Then you've got a potent choice of engines to choose from, from the well balanced 3 cylinder Ecoboost engine to the turbo and nonturbo versions of the 1.6 liter. Ecoboost turbo technology has been extremely well received, and noted for their wide torque band and responsiveness to modifications.
Perfect for a daily driver or commute vehicle, or even project car or fun weekend warrior all of these budget cars are capable performers in their own right. Even with the low price point these cars are packed to the gills with the latest upgrades and infotainment options in 2016. The advances in technology have certainly made these cars some of the lowest priced marvels on the road.
We compiled this list of new budget cars with a starting point of $18,000 dollars, although many of the cars will go well above this point with the available options. Some of the entries on this list may have started out as low price point vehicles, but can swell to well over $30,000 dollars depending on upgrades.
Some of the cars like the Subaru Impreza, Honda Civic or the Mazda 3 are potent platforms to build on. Don't let their budget status fool you, because there's no way you can discount the bang for the buck factor for any of these cars.
Not sure if any of these cars match your criteria? Maybe looking for another typ of vehicle? check out some of our other Ten Best countdowns here.