Modern technology has taken some of the automotive features and made them centerpieces to the best car infotainment systems in the world. Features like navigation or wireless Bluetooth technology has paved the way, making many of the modern vehicles today more advanced than a Death Star.
Otherwise known as IVI or In Vehicle Infotainment, this technology is changing the way people interact with their cars. When you want cutting edge technology, what better way to get it than with a state of the art IVI car infotainment system.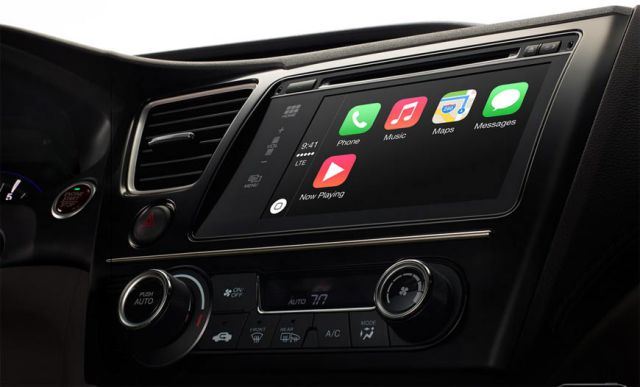 While the leaders in this segment from a software perspective have been Apple and Android respectively, Microsoft has also jumped into the foray with their Windows Embedded Automotive 7 platform. Android and Apple both have horses in this race and many of today's automakers have deals to integrate the operating systems into their new cars and trucks.
From interactive tools to heads-up displays and much more, here's the Ten Best Car Infotainment technology in today's cars and trucks.
The Best Car Infotainment Features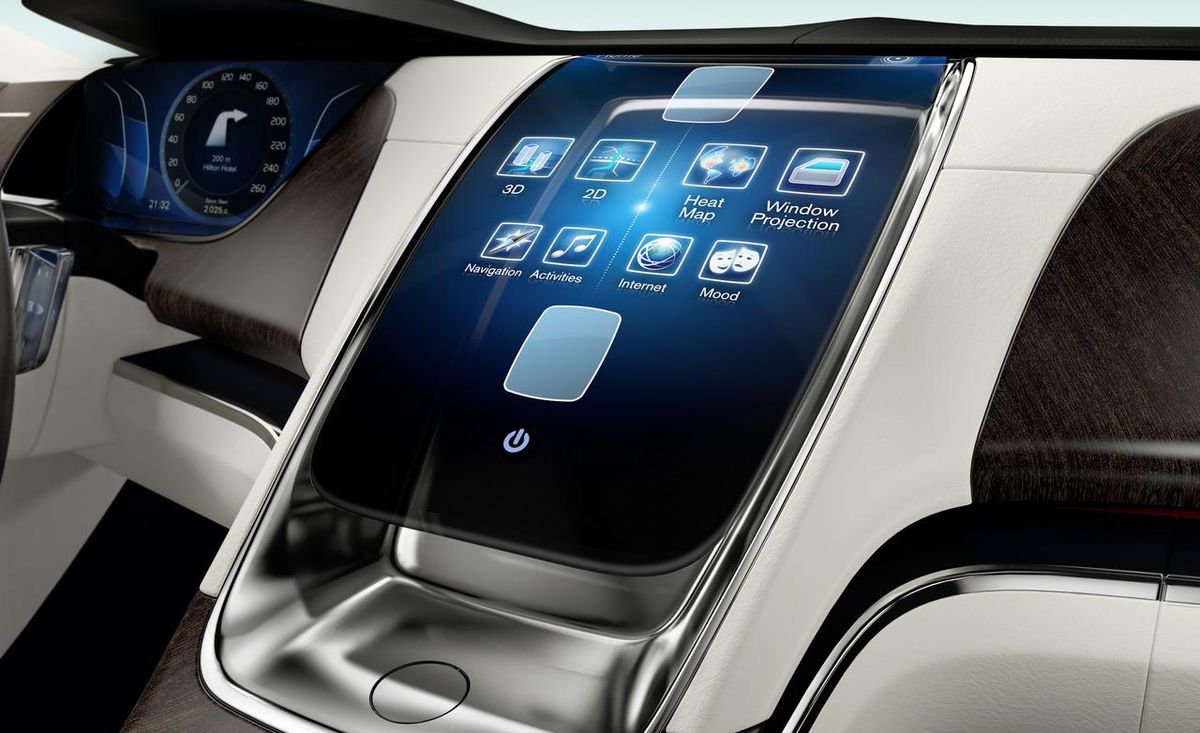 Top 10 Infotainment Options in Cars
Infotainment is widely recognized as one of the emerging technologies that is revolutionizing the driving experience. We often relate our vehicle and base our opinions on the things in our cars we use and interact with the most. Which is why infotainment or In-Vehicle-Infotainment (IVI) has quickly evolved the way we relate to our cars. Today's modern cars and trucks use some of the most cutting edge in-car information and entertainment technologies.
If you are in the market for a new car, or shopping for a used one what are some of the must have's when it comes to infotainment systems? We count down the ten best infotainment options in cars and trucks today.

Let's face it, your cell phone is becoming as crucial to your car's operation and features as your steering wheel. In order to do this, Bluetooth should be a given on any new vehicle you are shopping for. In fact many new manufacturers are now making this wireless technology a standard feature.
What is Bluetooth in your car good for?
Bluetooth is a wireless protocol that allows you to "pair" electronic devices to your car and your vehicle's infotainment center. You can play music, share images and connect remotely using Bluetooth technology, which makes it a must have for any new car decision. Some of the newer models can even make calls and text for you as well using voice recognition software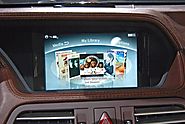 An additional hard drive and storage space in your vehicle allows you to store your music collection or any number of images or videos for you to browse through. The line between technology and your car are quickly becoming blurred, and there's no bigger change than in today' modern infotainment system.
This saves you from connecting your cell phone or MP3 player, and definitely leaves CD-ROM's in the dust as a thing of the past.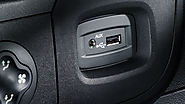 USB sockets in your car have taken on a new life, allowing you to connect, charge and even update your phone with your car on the go. While most devices can connect through Bluetooth, the fact is that most of the modern infotainment systems today also have their own software that's Android and IOS compatible. These specialized applications can really boost your car value, with nifty features that can unlock the true potential of your car or truck.
It wasn't so long ago that Android and Apple Car Play made the major leap to get into our vehicles, and today it's almost unimaginable to own a car without these operating systems in your infotainment center. If you own such a vehicle integrating applications with your car is easy and straightforward and gives you flexibility to customize your vehicle experience as you wish.
Many of the newer vehicles even feature a HDMI port, allowing you to stream live media or use any number of testing and tuning applications in your vehicle. Most of the newer vehicles today will feature a custom set of manufacturer apps that will allow any Apply and Car Play to set the industry standard for today's automotive infotainment systems.
It's almost a given for vehicles with a in-dash navigation screen but many of the late models today also feature trip planning tools, anti theft devices and ways to plot your route around traffic. Whether you buy a car that has navigation standard, or you check our any number of our wiring diagrams to install and wire up your own, navigation is arguably the biggest must have for any infotainment center.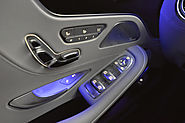 LED lighting has fast become a staple for today's luxury vehicles and the infotainment system can control the brightness and even the color of your in vehicle lighting, This gives your vehicle a nice ambiance and can lend to a new driving experience depending on how you are driving and what mood your music shows you are in.
What may seem like an inconsequential detail to most can be an enjoyed feature of infotainment systems in todays car. These new interior lights can also come on and turn off accordingly to illuminate you way when you are exiting the vehicle.
Another must have feature of your infotainment system is the steering wheel controls, which can give you the ultimate in control over your stereo and infotainment system without ever having to look up or distract you from the road. Given all the advances and new features finding their way into vehicles, any device that helps drivers keep their eyes on the road is a huge plus to us. Some of the newer vehicles have so many complex controls that you might need an engineering degree to operate your vehicle, so it might not be for everyone.
Car infotainment system screens have come a long way, and the modern system utilizes a vibrant, bright LED screen. The growing movement in the modern vehicles of today is what's called the OLED screen, which makes the interior of your car look like something from the future. What's more these new high-tech screens give you a way to quickly find and navigate your controls, minimizing the time your eyes are taken off the road.
One of the most remarkable technological advances for any vehicle, it's made large cars and trucks easier to park and drive. Whether you are driving through traffic or parallel parking in a shopping mall parking lot, backup cameras have made it easy. Some of the newer features on vehicles also allow you to see in the dark or see your blind spot when merging. This part of your infotainment system is a must have if you own a large truck or van, where visibility may be low and the chassis is larger than you might expect.
One of the greatest advances in modern automotive technology, heads up displays are making it easier than ever to drive, navigate and manage your vehicle's infotainment. Invaluable to many modern sports cars, the HUD display relays real time information to anyone who needs it. Navigation and turn by turn notifications with distances are all ways that heads up displays are making your life easier. Want to truly experience the next gen infotainment system? Find a vehicle equipped with heads up display from the jump.
As with any new feature, the different car makes and models all have different monikers for their car infotainment systems. Ford has their SYNC and MyFord Touch technology, and Cadillac has the luxurious CUE infotainment systems. Toyota's all new car infotainment center is labeled the Entune, and Kia Motors broke open the CES show a year ago with their innovative automotive infotainment system.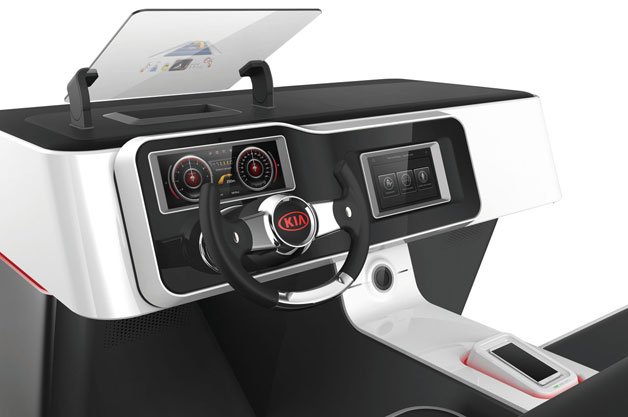 New high-tech infotainment systems in your car can connect you in ways you might not have ever imagined. Being constantly connected to the Internet, your social networks and much more is just scratching the surface. Mobile applications and digital media is expanding the role that car infotainment systems will play in the automobile of tomorrow.
As this technology continues to evolve, automotive infotainment systems will streamline and become easier to use. Most of today's tech is already voice activated, a smart move given the driving distraction that a touch screen monitor can be inside your car.
Want to keep up with the newest and Best Car Infotainment technology in cars today? Subscribe and sign up to follow along with My Pro Street to learn more.