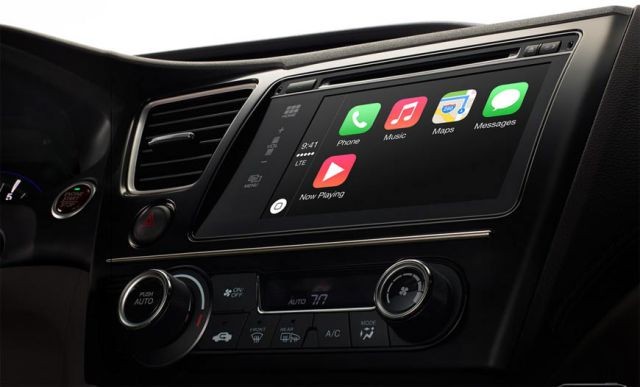 Car infotainment has finally arrived in the form of Apple's CarPlay, a iPhone powered voice controlled head unit slated for production in 2014 under the Ferrari, Mercedes-Benz, and Volvo flags. Centered around Siri's voice control and a decent slate of options and features, it's a very promising sign for the future of car electronics.
With news of Microsoft's SYNC voice control found in Ford vehicles being scuttled in favor of Blackberry components, it looks as though the infotainment wars will be waged between Google and Apple respectively.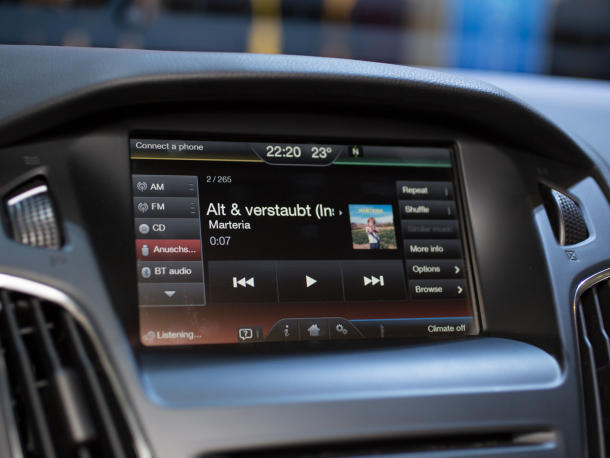 We've brought you the iOS leaks in which certain hardware was hinted at, and now we finally get to see the interface controls that Apple alluded to in it's press release.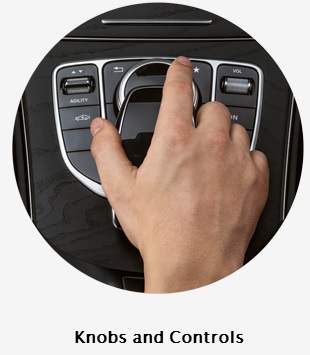 With voice and touch controls being obvious input methods, the knobs and controls signify a dedicated hardware platform for iOS users to truly get creative.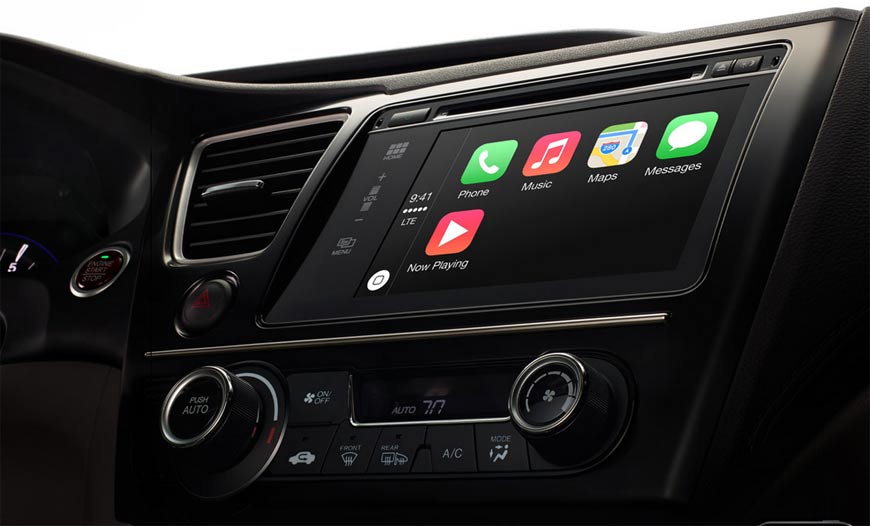 According to Apple the stable of auto makers will grow from the previously stated 3, in hopes to encompass a larger reach for it's popular devices. Despite a cool interface and nifty hardware however, serious questions remain as to the feasibility of CarPlay and how exactly it will take automotive infotainment to the next level.
While some may tout Apple's achievement, others say that CarPlay is nothing more than a fancier iPhone dock and that it really signifies nothing as far as technological advancement is concerned. Giving access to the smartphone's various functions such as the media player, navigation and messaging sound neat and fun, but that's about it.
How does CARPLAY work?
Like existing cars with iPod or iPhone connections, cars fitted with the new Apple CarPlay will connect to iPhones using the Lightning Connector, pulling data and information directly from the iPhone and charging it in the process.
The iPhone can be controlled via voice, or through the car's native touchscreen interface mounted in the dashboard or with traditional buttons including those mounted on the steering wheel.
Will it let me do more than play music?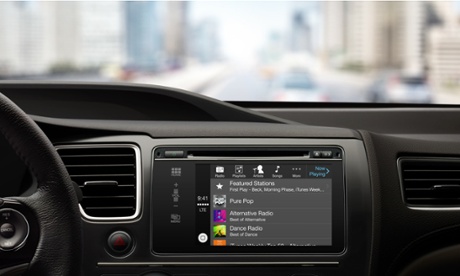 CarPlay goes far beyond previous in-car iPhone connections including an "eyes-free" interface through Apple's voice assistant, Siri, accessed by a touch of the voice control button mounted on the steering wheel.
On the surface these options and features sound great, as well as Siri's integrated message reader and voice actuated reply commands. Everything you can do with your Apple smartphone, you can now do in your vehicle with full integration, but is this all car infotainment has to offer?
Kia recently announced a car infotainment system themselves, and although they seem to be a far way away from joining the arena for infotainment supremacy, it's still a great sign to see so many involved in this exciting automotive evolution.
Will NAVIGATION BE ANY GOOD?
Apple's CarPlay seamlessly incorporates many advantages of Apple's mapping service and program. Destination anticipation, integration with your contact list and messages, emails and texts are all within your reach from the navigation menu and system much like Google's Now.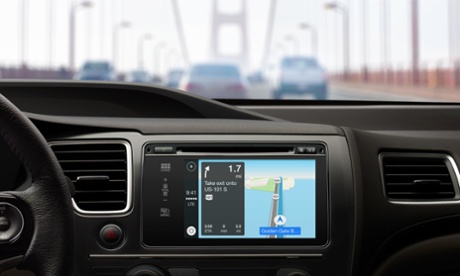 What other manufacturers seem interested?
Ferrari, Mercedes-Benz and Volvo all announced that CarPlay would be fitted to certain new cars this week in Geneva, but many other manufacturers also announced support would be coming for Apple's new iPhone connectivity system in the near future.
BMW, Ford, General Motors (Vauxhall in the UK), Honda, Hyundai, Jaguar, Land Rover, Kia, Mitsubishi, Nissan, Peugeot, Citroën, Subaru, Suzuki and Toyota all announced they are moving forward with Apple's CarPlay in many different models and trims.
What version iphone will i need?
You will need an iPhone 5, iPhone 5S or iPhone 5C to work, meaning that the iPhone 4S or earlier cannot be used with the new in-car system.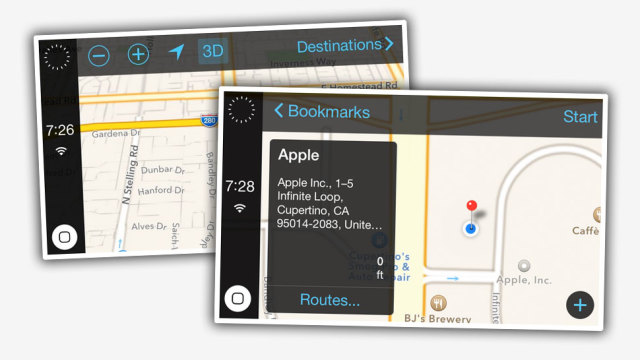 Devices such as tables and smartphones are developing and growing far faster than their automotive counterparts, but we could see this trend change in coming months. As Google and Apple begin their programs and start to flex their technological prowess, it's only a matter of time before we are all speaking to our cars and redefining the driver-car relationship.
By announcing that CarPlay will be available in vehicles from a myriad of car manufacturers this year, Apple has thrown the proverbial gauntlet to Google and Microsoft. 
Now let's see who ends up winning.