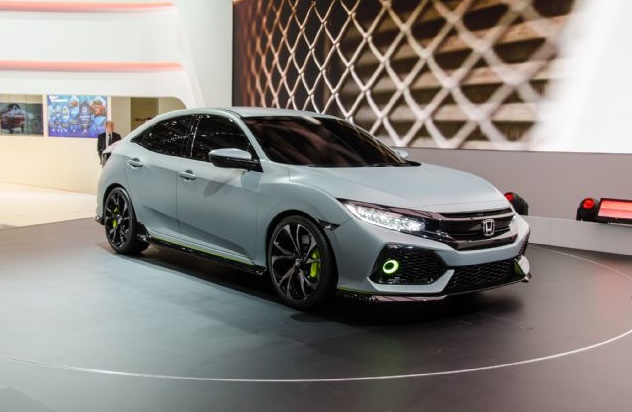 The much anticipated 2017 Honda Civic hatchback just debuted at the 2016 Geneva Motor Show. This Civic has had a lot of hype surrounding the hatchback model, with spy shots surfacing showing the Civic hatchback being tested in the US. Honda has been teasing the new 2017 Honda Civic hatchback for quite some time, and it's finally here.
This is an evolution of the new Honda Civic that made an appearance at last years New York Auto Show, the hatchback will sport the new Earth Dreams VTEC engine. It's been confirmed that the 2017 Honda Civic will receive a turbo VTEC engine, although it's not yet been announced when the Type R will go on sale.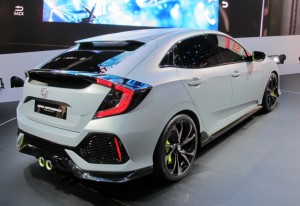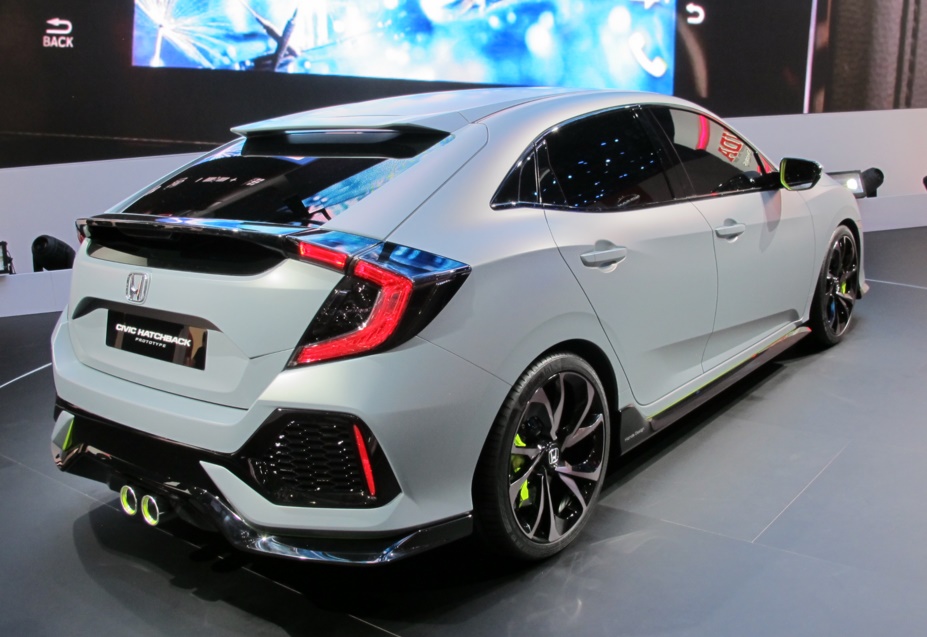 Built on the EDM version of the Civic, Honda will be releasing the new hatchback in showrooms this fall. The 2017 Honda Civic hatchback will carry a sticker price of $18,640 for the base model.
The 2017 Honda Civic Type R should finally be available for sale next year and will look a lot like this hatch.
As the largest Civic so far, Honda also says it's the sportiest due to the innovative turbo VTEC engine at the heart of the Type R. The base 2017 Honda Civic will use a 2.0 liter version of the i-VTEC DOHC engine, undoubtedly another step in the evolution of their variable timing system.
The 2017 Honda Civic has several styling changes over it's predecessor, including a top mount spoiler that is meant for high speed stabilization. Other upgrades include a twin exhaust system and a the use of character lines that incorporate the door handles. These lines terminate in the odd yet striking C shaped LED tail lights.
The new hatchback is sure to be a solid performer in the upcoming hatchback wars. With Ford, Nissan and Chevy all in the mix, we don't know who will win but there's no doubt that the competition will bring the best out of all the participants.
Want to learn more about the new 2017 Honda Civic? Subscribe to My Pro Street to check out all the latest and greatest in automotive news.