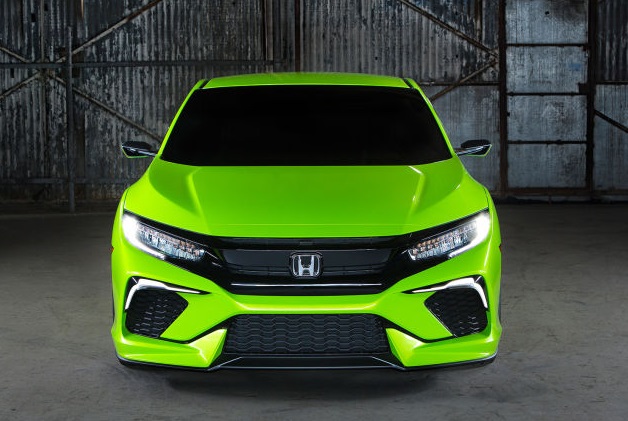 Being an import enthusiast in the United States has always had a catch, we never got the Japanese only models of the early 80s and mid 90s, so we just built our own. Engine swapping today wouldn't be quite as popular without the stable of Hondas that you can swap any engine to and from, for our complete guide on Honda engine swaps and what fits what, check here.
Honda enthusiasts in general have always had to build their own versions of the SiR or Type R, but today it all changes as Honda confirms a US model new Honda Civic Turbo Type R. The new hatchback has been spotted in the US, but here's some new shots of what looks to be a very cool looking coupe.
What you see in the images below basically represents the 2016 model year for the Honda Civic, and it promises to be glorious. Considering the state of today's crowded turbo hatchback market, Honda is not backing down from the challenge calling the New Honda Civic Turbo Type R "flat out, the most dynamic, the most technologically advanced and the most refined and stylish Civic we've ever made," according to statements from John Mendel, American Honda's executive vice president for automobiles.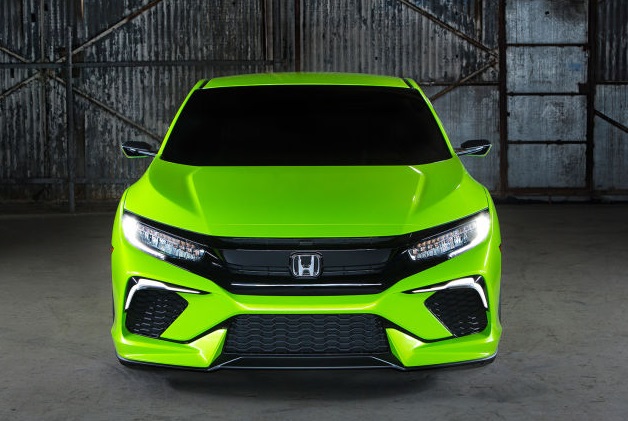 It has yet to be seen if the 2.0 liter Earth Dreams powerplant makes it into the final cut, but this is definitely big news for Honda fans. The new Honda Civic Type R Turbo now sets the stage for a showdown between Ford in a sure to be hotly contested battle between turbocharged hatchbacks.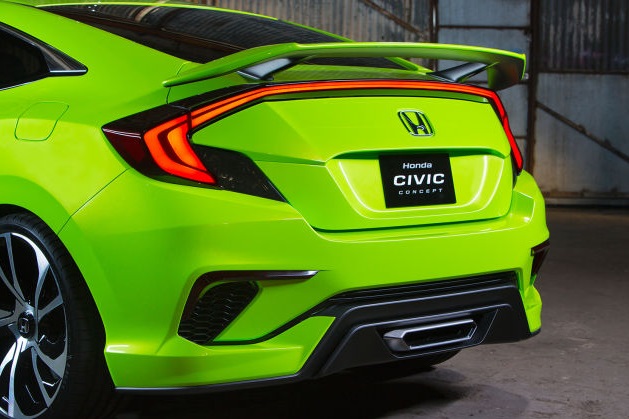 Honda calls it the return of the sporty Civic, but it may herald in a new age of front drive enthusiasts that have seen their numbers dwindle in recent years. We love turbo VTEC Hondas as much as the next guy, and the new Honda Civic Turbo Type R will definitely be a force to reckon with.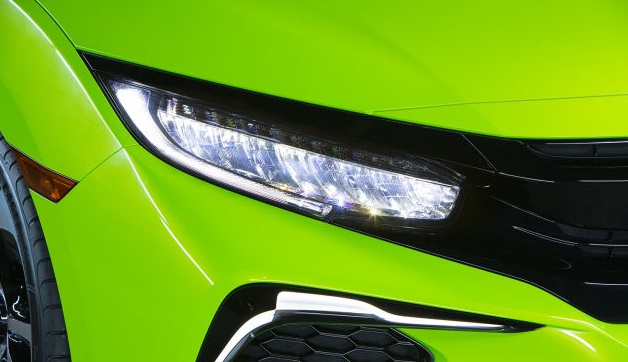 Whether or not the new Honda Civic Turbo Type R comes with the 2.0 liter turbo engine won't matter to most fans however, including this one. Available from the 1.0 liter, 1.5 liter and 2.0 liter options, this could also change the rumors about a possible turbocharged CR-Z based on the Whipple Supercharged CR-Z.
Want more new Honda Civic Turbo Type R coverage and information? Check out some articles below.