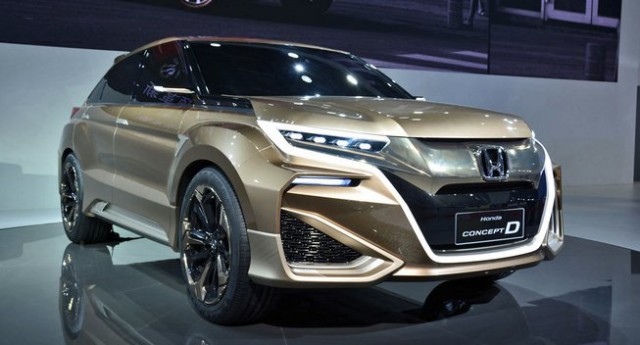 The Honda Concept D originally made it's debut at the 2015 Shanghai Auto Show, and it's now become a reality in the Honda UR-V. Loosely based on Hondas Concept D crossover, the all new 2017 Honda UR-V will be the largest SUV on the Chinese market. Honda is planning to have it unveiled at the 2016 Beijing Motor Show. The 2017 Honda UR-V will feature an advanced security technology and Honda claims to be ready in the fourth quarter of 2016.
There's been quite a bit of talk surrounding what promises to be the flagship crossover for Honda. From the front of this vehicle to the back there seems to be significant modifications from the previous Concept D. The full size SUV crossover will also feature a third row back seat according to most reports.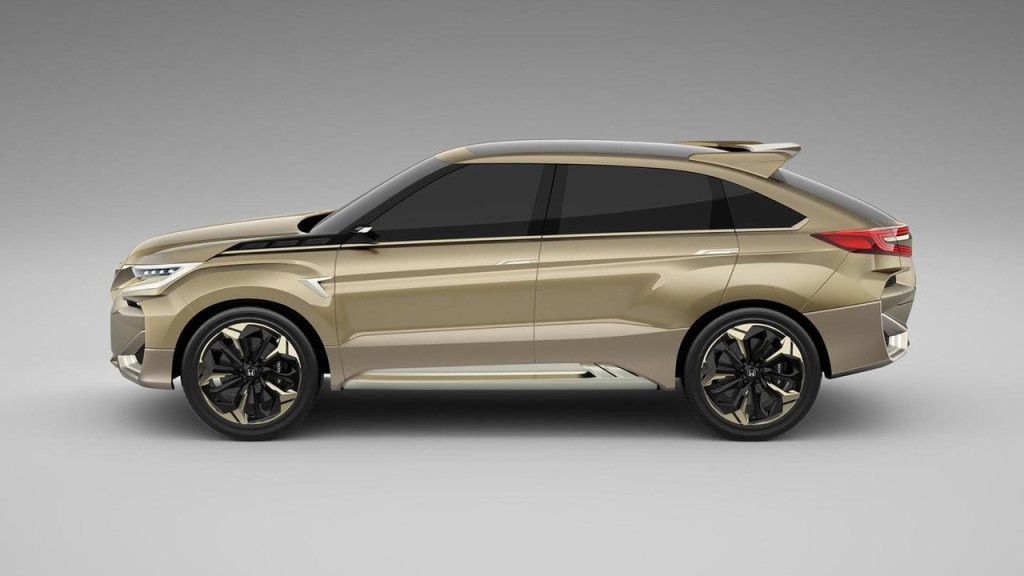 So what's the big deal behind the Honda UR-V, which might not even be headed to the United States? Well the inclusion of the Earth Dreams 2.0 liter turbo VTEC is definitely a noteworthy development.
For those eagerly anticipating the all new Honda Civic Type R, there's a lot of buzz around whether or not Honda will include the 2.0 liter turbo. For now however Civic Type R fans will have to sit tight and wait until Honda tips their hand.
As far as the all new 2017 Honda UR-V is concerned, there is still talk that Honda will be bringing it to the US. If Honda eventually brings the 2017 Honda UR-V stateside, chances are the base engine will be the 2.4 liter that's currently in the Honda Accord.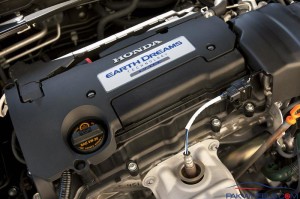 According to most reports, the Honda UR-V price will range between 250,000 to 450,000 yen which works out to between $38,500 to $65,200 USD.
Of course with the HR-V currently based on the Fit platform, the all new Honda UR-V would easily become the largest SUV Honda has on US soil to date.
Want more automotive news and updates? Subscribe to My Pro Street to get all the latest in tech tips and DIY guides.