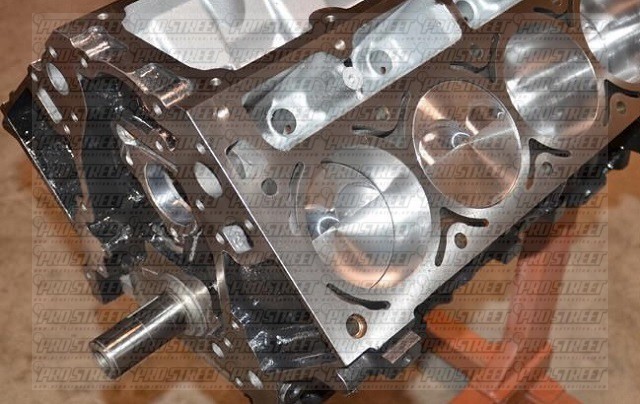 Whether you are building a LS swap project or performing a teardown and rebuild of your stock block, it pays to know piston rings. More specifically the specifications for the piston rings you are looking to use or shopping for. Given the many different GM GEN III and GEN IV engines out there, we've decided to take a look at LS piston rings, and what to look for when rebuilding your LS engine.
This is part 2 of our series on rebuilding the GM LS engine, take a look at our in-depth guide on the LS valvetrain. We are working with a GEN III GM LS1 engine, with the standard LS1 block, GM part number 12561166.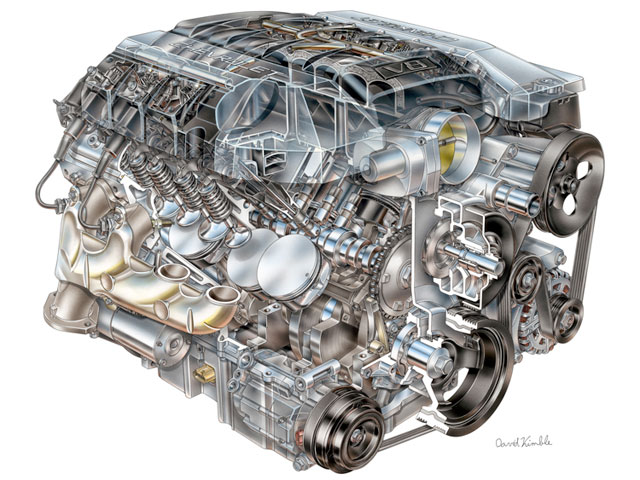 The GM LS Piston Rings
---
The specifications and thicknesses of your GM LS1 piston rings, should be 1.2mm, 1.5mm and 2.8mm for the top ring, second ring and the oil ring respectively. Of course if you are upgrading to aftermarket pistons, these thicknesses will not mean much to you.
If you are upgrading to aftermarket pistons, the manufacturer generally includes what part number and manufacturer their pistons are made for, or their own set of rings.
Depending on the type of power adder you plan on putting onto your LS1 will dictate the materials used in the manufacture of your rings. The standard ductile iron plasma moly coated top ring is great for any naturally aspirated LS  street performance engine. These rings are treated with a plasma moly coating that improves ring plasticity as well as resistance to heat. These rings are great for the iron liners in the all aluminum LS1 block, and provides superior seal and seating ability.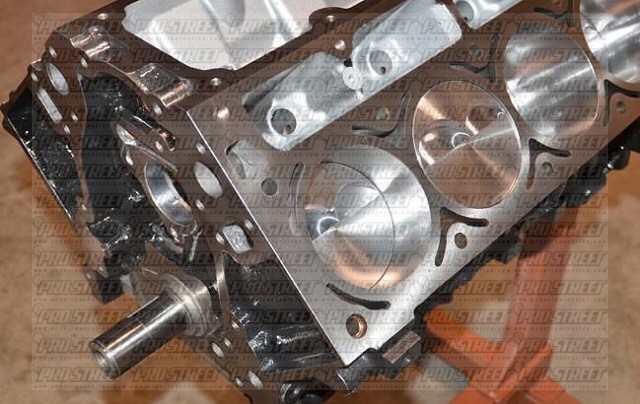 Looking to add a turbocharger or supercharger to your LS1? Then you will need a different approach to shopping for the right LS1 piston rings, which we will cover in our next section Forced Induction LS Piston Rings.
Boosted LS1 piston rings
---
We've got quite a bit of experience with boosted LS1 engines, and they are a mixed bag depending on what kind of mods and support the owner has for it. If you are planning to add boost in the future of your built LS1 engine, you would be best served moving to gas nitrite treated steel LS1 piston rings. However installing a set of gas nitrided steel top rings onto the stock hypereutectic pistons is definitely not recommended.
If you are building the engine, the important part of shopping for piston rings is to make sure that your new piston rings are the weakest between your pistons and rods. In the event of engine failure, you want the piston rings to fail, not a piston or rod which could cause more damage to other parts of the engine.
Moving to a set of steel top LS1 piston rings will take the additional cylinder pressures much better than the plasma moly ductile iron rings. Break in time required to seat the pistons may take a bit longer with steel rings as opposed to the iron, but you'll be more than happy with the amount of abuse they can handle.
Be sure to ask your local machinist what levels of grit honing he will be using when honing your cylinders. Typically the rule of thumb is that the harder the face and material of the rings, the rougher the cylinder wall must be. Most plasma moly rings we ask our machinist for 12-16 Ra, and for the steel versions we request about 22–26 Ra.
No matter what material your LS1 piston rings are, seating of the piston rings is the most important part of the process. Steel rings are stronger due to the harder materials, which gives the rings longer fatigue life and greater strength.
Scraping Ring – Second Ring
---
Because the second ring isn't exposed to the brunt force of the cylinder being compressed and ignited, the second ring does not play as big a role in your shopping decision. Because these rings are primarily for oil control and to scrape the cylinder clean, as evidenced by the Napier style of second LS1 piston rings.
There are many complete LS1 piston rings sets for the GM engine, featuring a wide array of performance options. To recap our article on LS1 piston rings, remember that the top ring is what's going to primarily drive your purchasing decision.
Have any questions about our LS1 piston rings Guide? Leave us a message and let us know!
Related Content