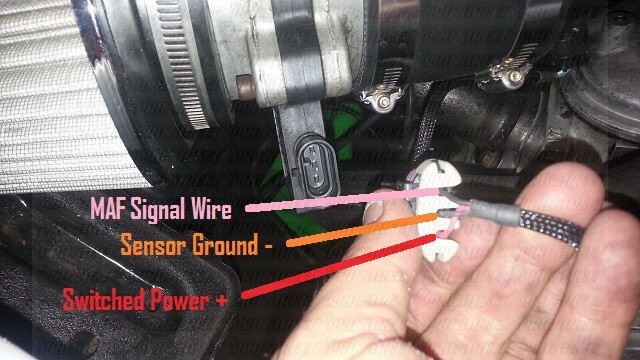 Problems with your LS1 Mass Air Flow Sensor can cause the OBDII DTC Trouble code P0101, triggered from MAF problems. This DTC stems from poor response from your MAF and can cause serious issues with your vehicle if left unchecked.
Your Mass Air Flow (MAF) meter measures a variety of values to inform the ECU on how much air is entering the motor, and information about the air so that the PCM can operate the engine efficiently. Without this data, your engine will not run correctly and can cause damage.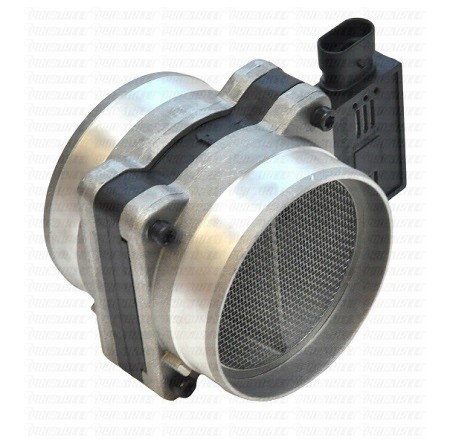 Some of the other OBDII DTC trouble codes that may also accompany the DTC P0101, are P0102, P0103 and P0104. These DTC trouble codes are broken out below:
• DTC P0102 Mass Air Flow (MAF) Sensor Circuit Low Frequency 
• DTC P0103 Mass Air Flow (MAF) Sensor Circuit High Frequency 
• DTC P0104 Mass Air Flow Circuit Intermittent 
The part number of the LS1 MAF we are testing is usually GM 25008302, although many different versions of this Mass Air Flow Meter exist. Scroll down to the bottom of the page to check out the other part numbers for the many MAFs that you can select from GM trucks, vans, and other vehicles.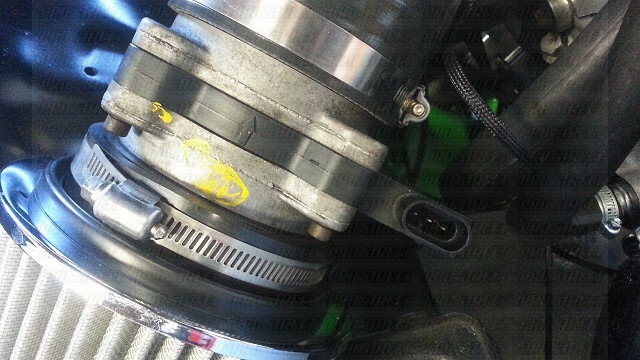 Our Mass Air Flow sensor is the three pin 76mm Delphi unit found in 1998-2002 F bodies and Corvettes. To test this unit, you will need to put the car to the "ON" position so that your Mass Air Flow Sensor is powered.
Using a datalogger so that you can see the real time airflow values being passed from your Mass Air Flow Sensor is the way to test the signal wire. But first we'll be checking the power and ground pins on your three pin LS1 MAF.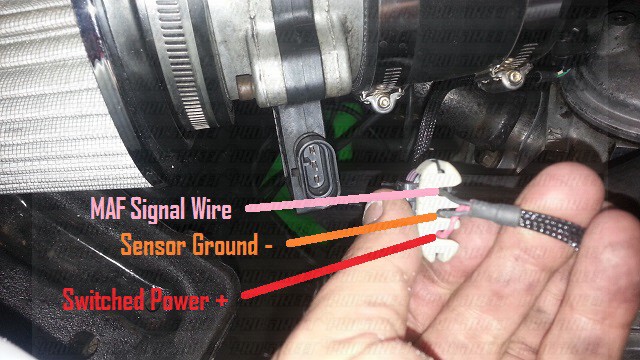 You will be testing three pins on your LS1 MAF sensor connector, and using your multimeter we'll be testing the power wire first. The power wire is the first wire on the left hand side of your sensor connector and is usually pink in color.
This pink MAF power wire runs to the MAF harness which goes directly to the ENG SENSOR fuse relay. This can also be labeled the EFI relay. This should be powered upon the key being switched to the "ON" position. Next ground your multimeter and check the chassis ground, which is the middle black wire on your LS1 MAF plug.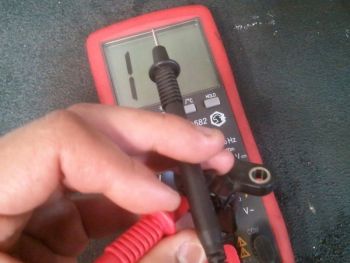 If your MAF does not have power or ground, stop now and trace back the wiring as there must be a break or short someplace between your MAF and your ECU. If you do not get power to your LS1 MAF sensor, check your LS1 ECU pin 31 on the C2 connector.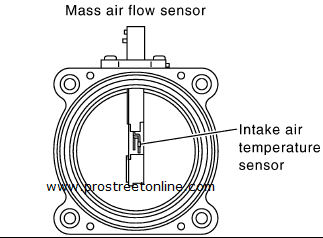 Lastly the wire you'll want to test is the MAF output or the signal wire. This wire leads directly back to the LS1 ECU / PCM and goes to Pin 31 on the C2 connector. You should be able to tee into the back of this wire and test what the MAF is sending your ECU if anything.
Try blowing air or using an air compressor to gently blow through your MAF sensor to test the values. Make sure you see a uniform gradual increase or decrease in hz as you measure the voltage from your MAF.
What if I have another MAF?
It's definitely a fair question to ask because not only are there many GM OE MAF's that can drive your LS1, there's a huge selection of aftermarket units as well. Companies like SLP, Granatelli, and Delphi are just a handful of performance companies out there with aftermarket MAF units.
How Do I test my 85mm 5 wire LS1 MAF?
There's a couple of different versions to the LS1 85mm 5 pin LS1 MAF, the first is the ones found in the GM Sierras, Yukons and more. This five pin 85mm Mass Air Flow Sensor is a greatly desired unit, one because it's a cheap upgrade and two because it's easier to tune than some other aftermarket MAFs.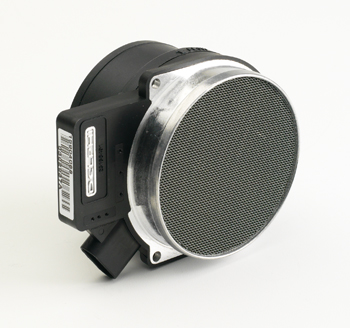 The part numbers for this 85mm truck LS1 maf are 25341604, 15904068, 25318411, and 25168491. Learning how to service LS1 MAF can be tricky but our article will help you through every step. Because the five pin LS1 MAF incorporates an inline Air Intake Temperature sender, you can also convert this five pin to work with your AIT if you have it mounted externally.
There are several pigtail looms that provide a quick and dirty plug and play option for you to plug in and go.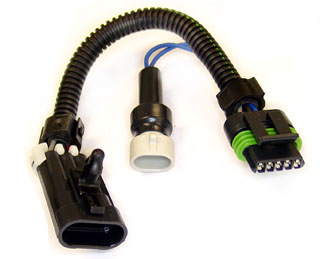 The 5 wire LS1 MAF wiring diagram works out to these five values:
Pin A MAF output is the main pin you'll want to test for MAF errors. This wire is yellow and leads to pin 31 on the LS1 C2 ECU connector.
Pin B is the switched power wire, that should come from the pink ENG SEN fuse or EFI relay. Pin C or the middle pin is the Mass Air Flow Sensor ground, which should be grounded at the main ground distribution block or to the chassis.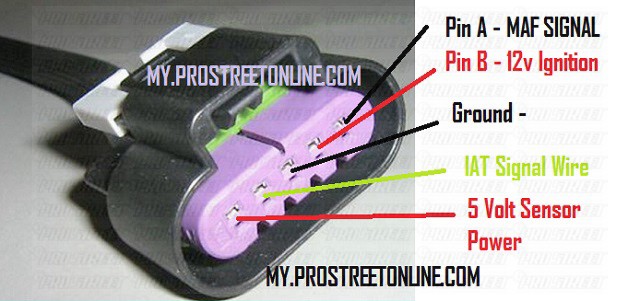 Pin D is the Intake Air Temperature reference wire which is a purple wire and goes to pin 57 on PCM connector 1. And lastly the E pin is for the IAT output signal wire, which goes to pin 25 on the ECU C2 Connector.
Reference our LS1 ECU pinout here for more information.
Other part numbers this MAF can carry are :
| | |
| --- | --- |
| GENERAL MOTORS OE | 19112572 |
| GENERAL MOTORS OE | 19208521 |
| GENERAL MOTORS OE | 19208522 |
| GENERAL MOTORS OE | 213251 |
| GENERAL MOTORS OE | 213252 |
| GENERAL MOTORS OE | 25008207 |
| GENERAL MOTORS OE | 25008303 |
| GENERAL MOTORS OE | 25008307 |
| GENERAL MOTORS OE | 25008308 |
| GENERAL MOTORS OE | 25008309 |
| GENERAL MOTORS OE | 25099215 |
| GENERAL MOTORS OE | 25179711 |
That does it for our How to Service LS1 MAF article, if you have any questions or comments please leave them below!