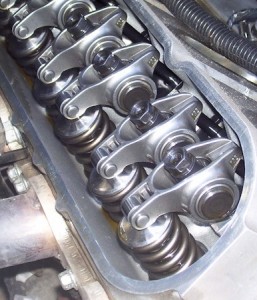 Valvetrain can often be an overlooked component in a LS1 swap, but it's an easy part to upgrade when your motor is not in a car. Although the factory equipped components from GM are quite good, they are designed for fuel economy, noise and emissions.
The true ability of the LS1 to shine for long periods over 6000 rpm is not from hardware but more GM's engineering. The superior angle of pushrod contact relative to the lifter bore centerline is just part of what makes the LS1 so great. Small block range and powerband with big block results.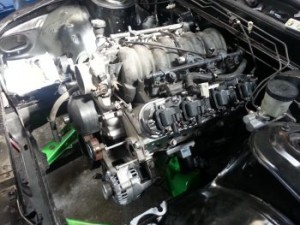 When deciding whatever chassis you are swapping a GEN III or GEN IV engine into, many people want to know how to upgrade LS1 valvetrain components. Wider powerband ranges through upgraded parts is easy but can get expensive, which leads to the questions people have about the valvetrain.
What can I upgrade? What can I leave stock? What parts should I start with? are just some of the questions people ask us. We are here to show you not only how to upgrade LS1 valvetrain, but what the parts you are purchasing do.
Lifters – The hydraulic roller lifters featured in the LS1 have a variety of upgrade choices. Under heavy load especially at high speed, you are best served picking a camshaft with high lift and fast ramps.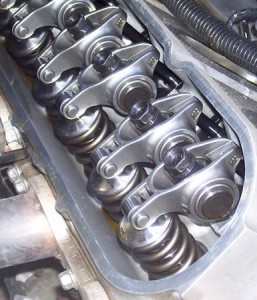 Unfortunately because of the nature of the hydraulic system as it relates to the lifters, at high rpm they can float or 'pump-up'. This can hold the valves open, severely decreasing power and fuel economy.
Solid lifters are of course the easiest and most common of LS1 valvetrain upgrades. Many kits do not require you to change the plastic lifter retainers making it a great choice for upgrade.
Doing this is a must for people looking for big cam power, because you will need something that can keep up. Be aware however these are mechanical and thus will require you to manually adjust lash.
Rocker Arms – Often overlooked for LS1 engine swappers, the rocker arms are an easy way to increase your valve lift and power. Mounted on a die cast aluminum rock arm, you can switch these out by removing the 8mm bolts on the cylinder head.
There are many vendors that sell LS1 and LS2 rocker arms with increased ratio to provide all the benefits of a larger cam without the tuning or install work. Small increases in increased ratio may not seem like much, but huge gains can seen with even just a 1.85:1 ratio rocker.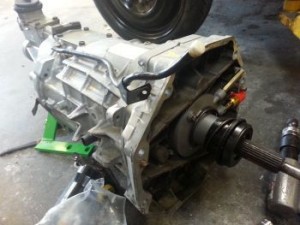 Valve Springs – The stock LS1 beehive style valve spring is a great choice for stock operation. However when installing a big camshaft a double spring valve spring is recommended.
Valve float is at minimum an inconvenience that decreases your LS1's horsepower and torque directly, and could also lead to engine catastrophe. Worn stock valve springs can especially be bad in this situation, because valve float causes direct damage to the spring itself. Part of knowing how to upgrade LS1 valvetrain is knowing that the stronger springs will give you peace of mind.
This decision usually goes hand in hand with the camshaft of your choice, you won't go wrong following your camshaft specifications. Many manufacturers like Lunati, Crane and Comp Cams provide options from .625 inches of lift and up.
If you are going for the large dominant camshaft profile, your cylinder head may need modification for the spring you need.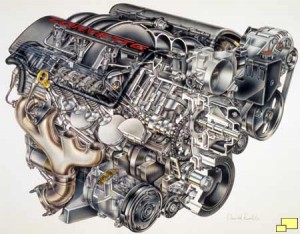 Retainers – Keeping things together and on time, the retainers should be upgraded to lightweight units. Meant to simply hold the spring in place and allow the valvetrain to do it's job, there are many options on the market.
Titanium retainers provide the strength and durability of steel but it's 40% lighter, making it a very desirable upgrade. Because of their lightweight nature they are less bound to resist inertia, improving high rpm performance.
Pushrods – Often bent during mis-shifts or over-rev situations, pushrods should be upgraded if you are taking the valve covers off at all. Unless you have serious mods in mind for your LS1, a change in your pushrod length is not needed.
Another mod to consider in our how to upgrade LS1 valvetrain, lifter type, valve length, any modifications done to the block like milling or decking are all factors.
Common from people who mistake 2nd for 4th gear, over-revving is a sure fire way to get yourself at least some broken and bent pushrods.
That's all for our writeup, please let us know if you have any questions about our How To Upgrade LS1 Valvetrain article below in our comment section.