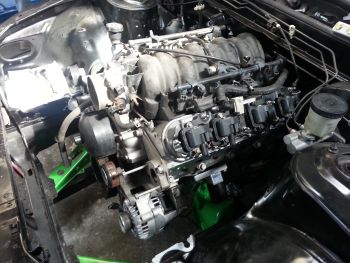 We've included this writeup under our LS1 swap kit tutorial as well, because chances are if you have completed a LS1 swap into your chassis you will want a remote bleeder. The slave cylinder location on a factory LS1 wasn't very friendly, but when swapped into a 240sx, 240Z, S10, FR-S or other smaller chassis the location can be downright nightmarish.
So we take the burden out of the job with our How to Bleed your LS1 Slave Cylinder guide, meant to show you how to resolve you clutch hydraulics.
This remote bleeder kit is a MUST BUY for anyone swapping a LS1 into a 240SX or 240Z, as bleeding the clutch may require you to drill a hole into your floorboard otherwise.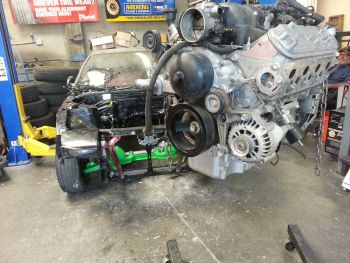 This remote bleeder kit replaces the bleeder screw in your T56 throwout bearing and allows you to remotely bleed the system easily without having to operate in the very tight spaces of the transmission tunnel and chassis. If you are looking for a How To Install your LS1 Clutch Line, click here for that information.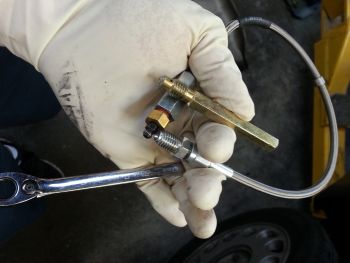 We recommend purchasing a long enough length for ease of installation and remote bleeding your hydraulic clutch system. This part of our How to Bleed your LS1 Slave Cylinder article will not cover the installation of the slave cylinder and remote bleeder, click here for those writeups.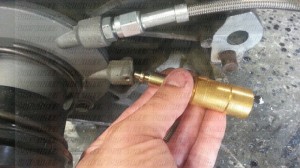 Most kits max out at 48″ which is more than enough to route somewhere for the easy bleeding process.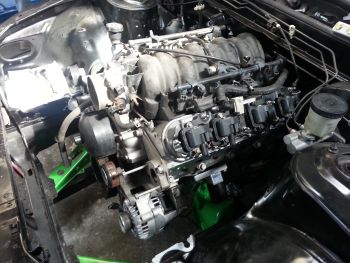 To bleed the clutch hydraulics make sure the vehicle is parked with the keys out of the ignition, you will need a friend to help you with this process of bleeding your LS1 clutch. Have your friend sit in the car and pump the clutch pedal until it is firm and hold down on the pedal to maintain pressure.
You have now completed our How to Bleed your LS1 Slave Cylinder article, it's time to bleed your clutch.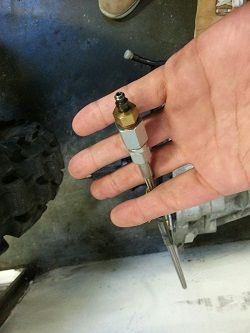 We recommend attaching clear fishtank tubing the other end of the bleeder valve, and submerging that line in a bottle of brake fluid to prevent the line from sucking any air back into the hydraulics. This clear line will also allow you to see the quality of the fluid being bled out of the system, as well as observe any air bubbles that may be trapped or leak into the line and hydraulics.
Open the bleeder valve and allow for fluid to escape into your reservoir and re-tighten the bleeder before releasing pressure on the pedal and repeat the process at each wheel until the fluid runs out clear and free of any air bubbles.
Enjoy!
Pro Street Staff
1-888-776-7022