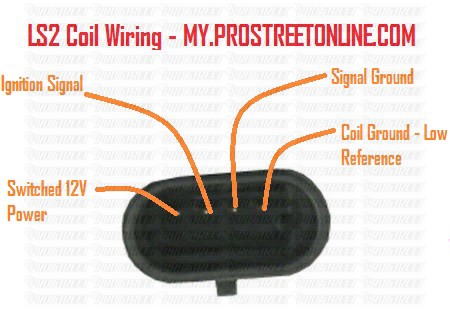 The LS2 engine is the next step in GEN III GM shortblock technology, and can be found in many late model GM vehicles. While there are many changes and upgrades to the new block, it shares many similarities with the LS1. For a rundown on what heads will fit the LS1 or what LS engines and cylinder heads are interchangeable, please check out our GM Heads Guide.
The GM 6.0 liter engine is found in the following vehicles, but the LS2 ignition coil can be found in many cars and trucks.
2005 to 2006 Chevrolet Corvette
2004 to 2006 VZ HSV range
2007 Chevrolet Camaro
2005 to 2006 Vauxhall Monaro VXRs
2005 to 2006 Pontiac GTO
Cadillac Escalade, Silverado, Envoy, Sierra, Savana, Yukon and Hummer.
Buick Lacross / Raineer 5.3L and many many more.
The LS2 ignition coil is an excellent choice for upgrading your factory coils, and is very popular with people running inline six turbocharged engines such as the RB25 and the 2JZGTE just to mention a few. Many DIY enthusiasts have been quick to jump on the LS1 and LS2 coil bandwagon, providing a relatively cheap solution for upgrading ignition coils in a EFI application.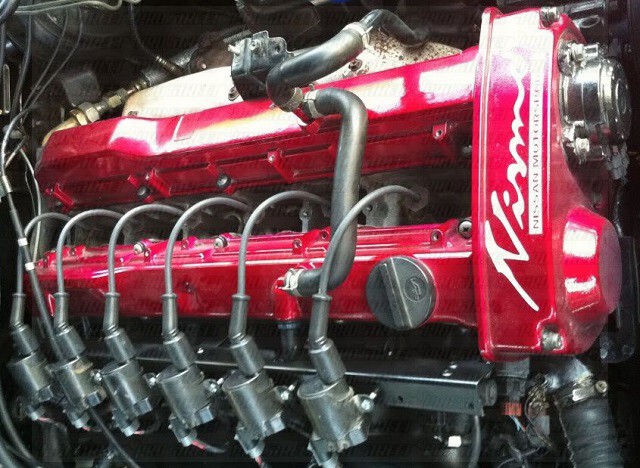 The problem is not many people know how to convert LS2 ignition coils, which is what our guide is for! Luckily for us, the aftermarket segment is quickly learning that the LS engine is here to stay, recently MSD released their own Blaster Coils for the LS2.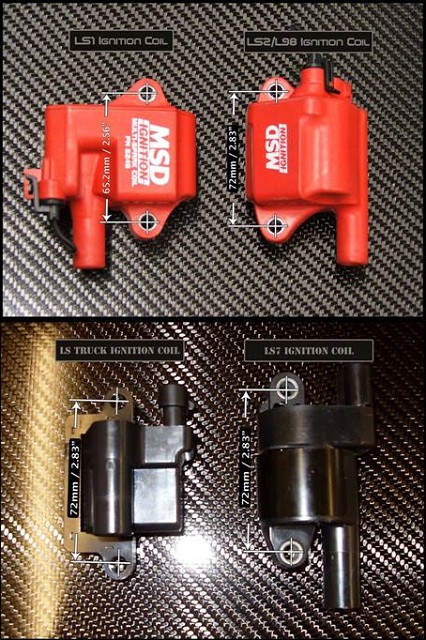 The part numbers for these new MSD LS ignition coils are :
To begin our How To Convert LS2 Ignition Coils Guide, let's take a look at the LS2 ignition coil.
The part number for this ignition coil is GM 12570616 and 12611424 and it can also be found as an Isuzu part number 8125706160 or 8126114240 as well as Saab part numbers 12570616, 12611424 and 12611487.
The LS2 ignition coil wiring pinout is comprised of basically 4 wires or pins. Depending on the engine management or igniter setup you are using, you will need to wire the ignition coils. If you need RB25 or 2JZ igniter wiring schematics, take a look at the links at the bottom of the page.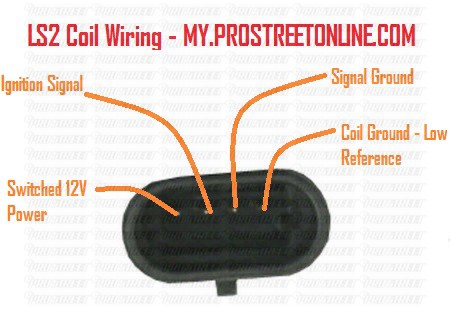 The LS2 ignition wiring pinout is shown above, this is looking at the plug head on. If you are installing LS2 ignition coils into a inline six application like a RB25DET or 2JZGTE, make sure you follow your igniter directions and pinouts for proper installation. If you are relocating your LS2 coils or upgrading to a standalone ECU using these LS2 coils, you will need the schematic below.
Turbocharged SOHC D series, and DOHC B and K series Honda engines can also follow this schematic, if they have already converted to a Honda distributorless system.

You will also need the GM connectors for the LS2 ignition coils if you are to wire them correctly to your engine. D581 or D585 is the part number for the weatherproof 4 prong ignition coil connector.
You will also need a set of GM wires for your engine, the number of which will depend on what engine you are working on. You can opt for a set of GTO or Corvette ignition wires, part number 88894395, 89018056 or 89018058. You can also look up the Cadillac Escalade or Buick Lacross for a slightly cheaper price.
Once you have these necessary parts, you are ready to convert your ignition coils to these LS2 ignition coils. Congratulations, you now know How To Convert LS2 Ignition Coils.
For vehicle specific instructions, make sure to check out the links below.
How To Convert LS2 Coils in a Turbo Honda
How To Convert LS2 Coils in a RB25DET
How To Convert LS2 Coils in a 2JZGTE