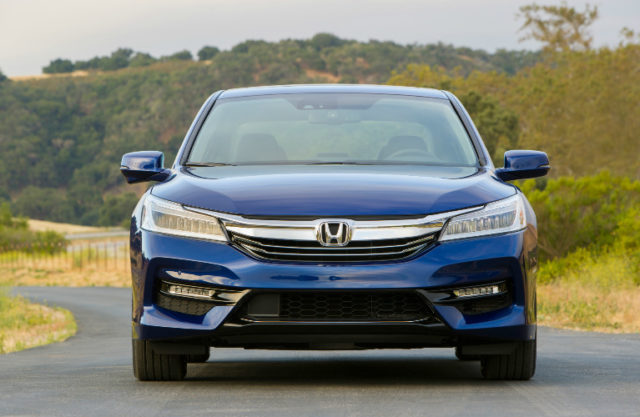 After taking a year off, the all new 2017 Honda Accord Hybrid will be available for sale later this year. There are several upgrades to the Honda Accord Hybrid from the inside out, with major changes to the power train. Among the primary Accord upgrades is the new set of headlights and tail lights, along with new changes to the infotainment system.
The specifications of the new Accord include a smaller and much more efficient electric motor. The electric motor is paired to an all new and revised 2 liter Atkinson cycle four cylinder engine. The combination is good for a class leading 49 City 47 Highway and 48 combined miles per gallon in 2017 for mid size sedans. The Honda Accord Hybrid will produce 200 horsepower and it adheres to the new changes to the EPA standards.
Following the myriad of manufacturers getting caught over false EPA numbers, the new standards are more stringent and tougher on the vehicles in question. The fact that the new Honda Accord Hybrid achieves these class leading numbers is a testament to Honda's engineering department. According to most experts, if the 2017 Honda Accord Hybrid had followed last year's standards it would probably be around 51 or 52 miles per gallon on the highway.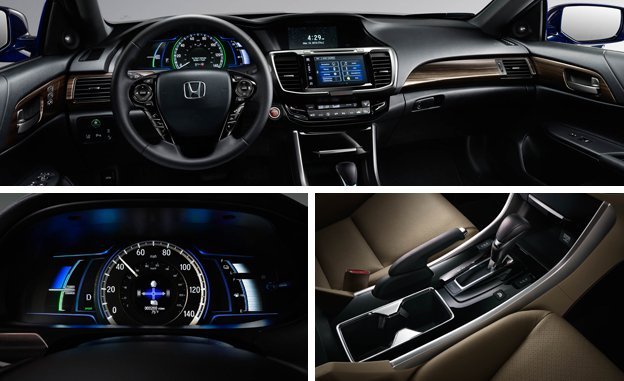 The 2017 Honda Accord Hybrid comes with a EV mode and Sport mode for those who want to enjoy their drive. Honda turns up the infotainment technology in the sedan with Android Auto and Apple Carplay coming standard. There's also a new group of safety measures implemented that include autonomous emergency braking, Adaptive cruise control, Lane keeping assist and much more.
Although the official pricing numbers for the new hybrid have not yet been released, the Honda Accord Hybrid should sell between $27,000 to $35,000. Honda is looking to avoid problems with supply in previous models by increasing production across the board. All of it makes the Honda Accord Hybrid a very popular choice among 2017 midsize sedans. The Accord looks to be another bestseller and a class winner for Honda