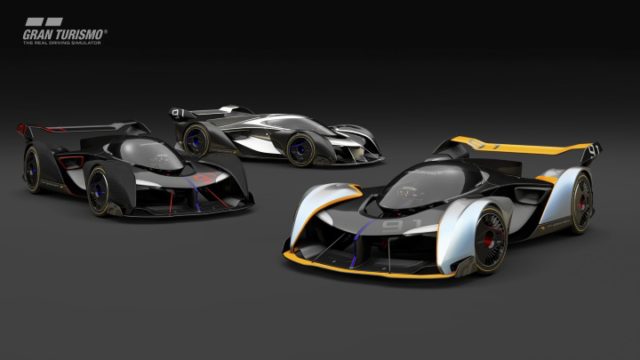 The all new Gran Turismo Sport will feature a full set of special Vision GT cars once again, none of which are more spectacular than the McLaren Ultimate Vision GT. This 1,200 horsepower supercar is an incredible entry in an already extremely awesome series of in game cars. Much like Gran Turismo 6, the latest entry in the popular racing video game is chock full of new features and cars to pit against each other.
Past versions of these Vision GT race cars have been nothing short of spectacular. The McLaren Ultimate Vision GT won't be letting anyone down in Gran Turismo Sport. According to the folks over at McLaren, the concept Vision GT car could in fact be produced as early as 2030. Start saving your pennies now.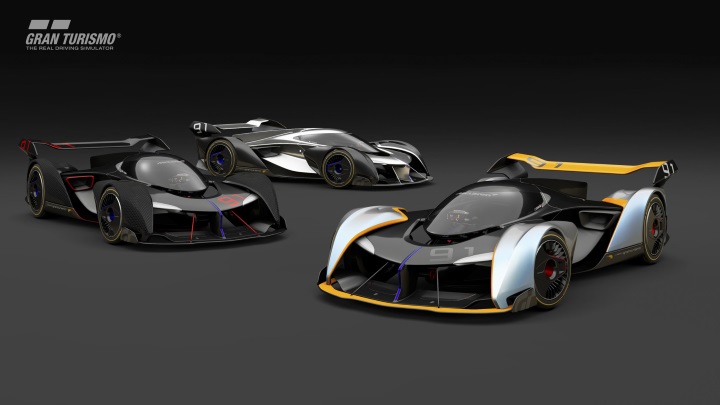 Inside the McLaren Ultimate Vision GT
Every bit of this incredible hybrid Vision GT entry screams McLaren, and it starts with the powerplant. At the center of the McLaren Ultimate Vision GT supercar is a turbo 4.0 liter V8. Laying the power to the rear wheels, the fronts are controlled by electronic motors.
How much horsepower does the McLaren Ultimate Vision GT actually have then? Try a combined output of 1,134 horsepower and 940 pound-feet of torque for size. But wait!! there's more! The McLaren Ultimate Vision GT tips the scales at just over 2,200 pounds, which puts the power-to-weight ratio somewhere in the "check your underwear" category.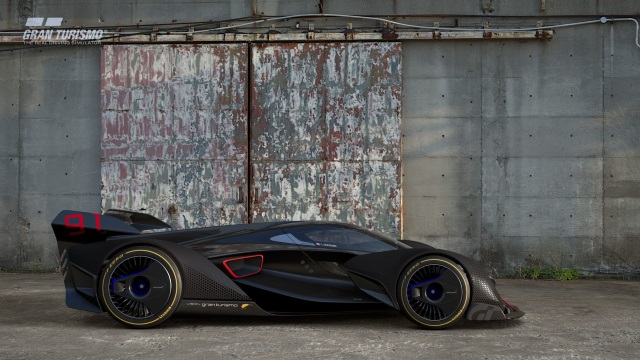 Sporting carbon fiber body panels and an extremely lightweight chassis, the McLaren Ultimate Vision GT is nothing short of remarkable. At each corner is a race ready set of carbon ceramic brakes, and active aerodynamics that can adjust drag and downforce on the fly.
As incredible as the McLaren Ultimate Vision GT sounds, the cockpit is what sets the supercar apart. The customized interior features a huge glass area for high visibility and controls that are situated in a way to convey the feeling of ultimate control to the driver. McLaren themselves describe the seating and the cockpit as "motorcycle-like."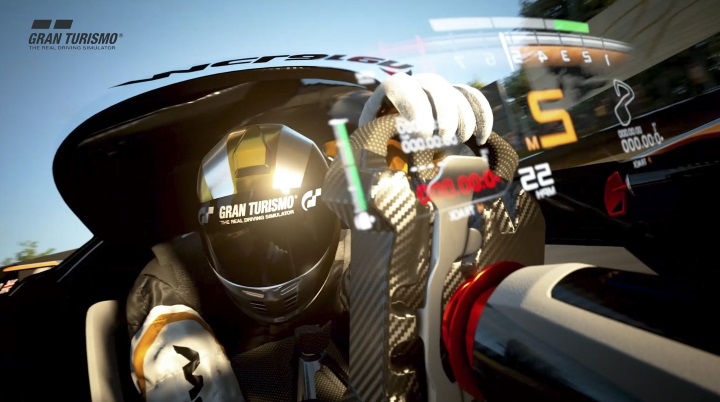 You may not be able to see a McLaren Ultimate Vision GT on the road anytime soon, but you'll be able to drive one virtually soon enough. Gran Turismo Sport is set to be released October 17 for the Playstation 4 and select consoles.
What do you think about the all new Vision GT supercar? Will you be picking up Gran Turismo Sport when it drops? Leave us a comment below and let us know!