Hard to imagine the incredible impact that 25 years of Type R performance have had to sport compacts. Honda's Type R moniker has played a huge role in the sport compact market. This is despite the fact that we've only enjoyed just one form of Type R performance before the new Civic Type R in the US.
Back in the late 90s, the DC2 Integra was a raw, high revving no frills track machine. It's DOHC B series VTEC engine was simply a revelation and one that's stood the test of time. Despite the fact that Type R performance has been limited to the Integra in the United States, the badge is well traveled elsewhere in the world.
Autocar has rounded up this video on Type R performance, highlighting some of the best Hondas ever built. This video shows off Honda performance and engineering that's taken down some of the fastest cars in the world around the track.
Type R Performance
Even if you have never been able to enjoy an Accord or Civic Type R, there's no question that Type R's define front wheel naturally aspirated performance. Type R performance has rivaled and even beat some of the world's best AWD and RWD offerings.
Although American shores only know the DC2, the rest of the world knows Type R performance in a variety of different forms. Europe has enjoyed years of Accord Type R performance, while Japan has the EK9 Civic, the DC5 as well as the NSX-R.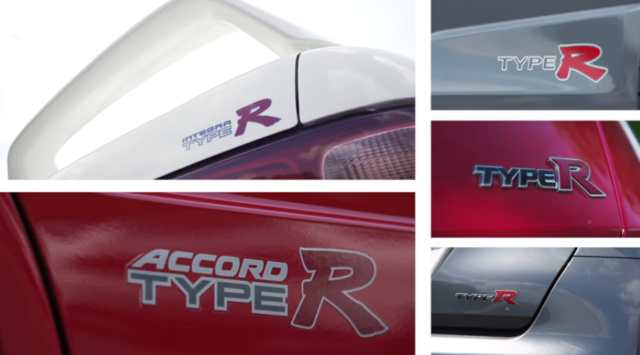 And now with the new Type R released stateside, the FK8 Civic looks to push the Type R badge to a new level. The turbo VTEC Earth Dreams engine is definitely a departure from Type R history however.
What do you think about the new Civic Type R and what is your take on Honda's impressive legacy of performance? Leave us a comment below and let us know! And for all the latest tech tips, automotive reviews and How Tos, subscribe to My Pro Street or follow us on Facebook!