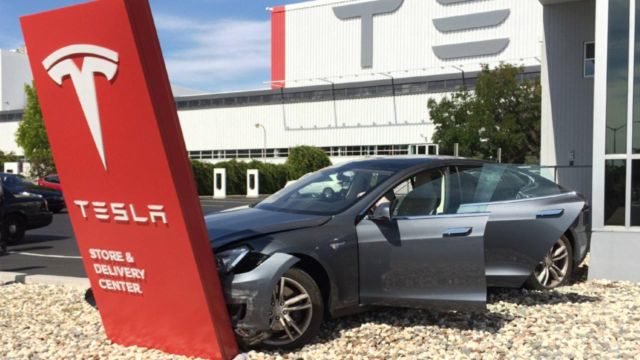 Ever since the first Tesla Autopilot crash fatality, it's been a steady stream of one Tesla crash after another. This latest Tesla Model X Autopilot accident comes to us from Montana, where the electric SUV struck an object on the road. This latest Tesla crash occured in Whitehall, Montana, and the driver was able to walk away without any serious injuries.
Tesla has yet to comment on the latest Tesla crash, however there has been talk of driver error. Each and every Tesla Autopilot system has an extensive network of recording devices, which will be reviewed to see who or what is at fault.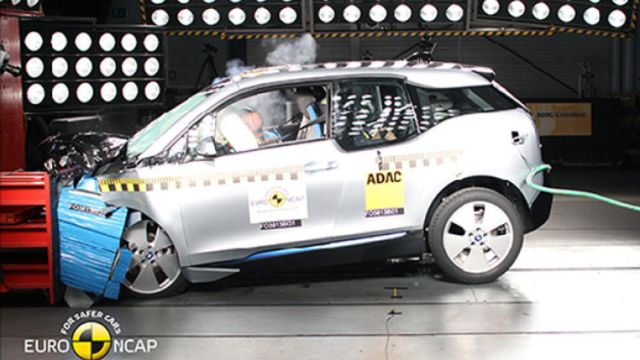 Tesla's Autopilot technology has logged more than 130 million miles before it's first fatality, so there is enough sample data. However the feasibility of this autonomous self-driving tech still stands to bear out in real life. Although Tesla has quite a bit of mileage under its belt before it's first fatality, it seems that every new Tesla crash sparks a new wave of accusations. Indeed the current trend now seems to be that once someone's been in a Tesla crash, he or she takes to the Internet and blames Tesla's Autopilot software.
According to a post in the Tesla Motors Club forum, the user recounts the Tesla crash in detail.
"Both 2 people on car survived. It was late at night, Autopilot did not detect a wood stake on the road, hit more than 20 wood stakes, tire on front passenger side and lights flyed away,"
There's a bit of back and forth in the thread, where you can see images of the aftermath. See the original thread in the forum here that outlines details of the latest Tesla crash. Although this does raise more questions about the Tesla Autopilot technology, the fact is that autonomous vehicles are just around the corner. Like them or not they will be a integral part of our future and how we think about automobiles moving forward.
Want to learn more about Tesla's Autopilot or self driving cars? Subscribe to My Pro Street to get all the latest in tech tips, How To Guides and DIY articles.