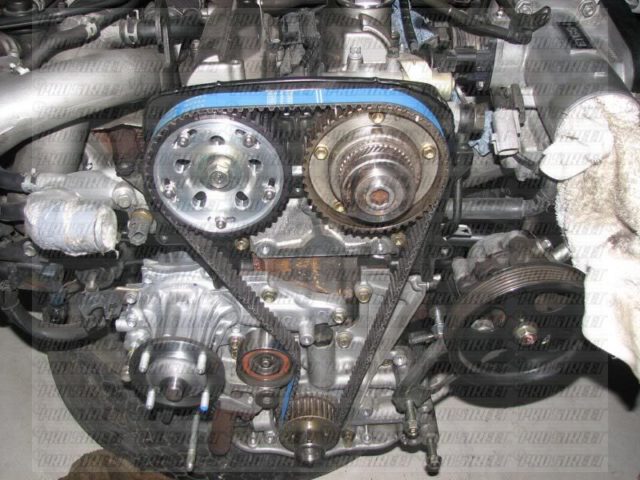 Planning your 2JZ swap used to be a huge challenge for those looking to transplant Supra power into their car. Today however there's a lot of information out there on how to plan your 2JZ swap. One of the biggest mistakes that people commit however is getting to work on their 2JZ swap without a plan. This can result in wrong parts, lost time and wasted dollars.
The 2JZ swap is an incredible engine combination in almost any chassis. Either from it's robust power and the stout internals to the vast aftermarket support for the engine, the 2JZ swap is most certainly king. Want the legendary 2JZGTE in your vehicle? Want to plan for a budget 2JZ swap but not sure how to? When you are planning your 2JZ swap, here's the biggest tips you want to keep track of during your build.
2JZ Swap Tips
Top Ten 2JZ Engine Swap Tips
Need to learn how to plan your engine swap and not sure where to start? The 2JZGTE is one of the most popular engine swaps, because of it's high performance, stout engine internals and incredible responsiveness to engine modifications. This makes any rear wheel drive platform one of the best engine swaps out there. There's already quite a bit of tech tips and How to guides on how to complete this engine swap, but none cover the true ground work basics. This guide to the ten best 2JZ engine swaps can help you get there, with the information, parts, and pictures that can help make your 2JZ swap go smoothly.
Your 2JZ engine swap will go much more smoothly when you learn about the engine. This can help you avoid making costly mistakes, such as having the wrong sump for your swap, motor mount placement, differences in transmissions and wiring harnesses.
Let's face it, the last thing you want is to bolt in your 2JZ engine and connect everything, only to find that you've got the wrong 2JZ sensor or the incorrect part. That will not only cost you time and money but it's also pretty embarassing as well. Learn how to complete your 2JZ engine swap easily through these quick bullet points.
2JZ engine sensors - From your 2JZ MAF sensor to your crank position sensor, find out what part numbers you need and where they go.
Wiring - Figuring out how to wire up a 2JZ engine swap is the most vital part of your electronic swap. Find out how to wire up your 2JZ swap here.
2JZ Sump - Find out which oil pickup and sump system is right for your donor chassis. The 2JZGTE can come with one of three configurations, so make sure you get the right one.
For those looking for a budget 2JZ swap, the non turbo 2JZGE is a great choice. Not only do you get the same shortblock and layout, you can swap a GTE head onto your 2JZGE. There's several differences when it comes to the non turbo 2JZ swap but none that would stop you from completing your 2JZ engine swap.
One of the main differences is of course the crossover intake manifold. This causes most people to look up a front facing intake manifold for their 2JZGE engine. This can cut down on your costs as you'll easily find a piping kit for your intercooler. There's also plenty of turbo exhaust manifolds for your 2JZGE cylinder head. A good source of information for these is Club NA-T, a forum for those running the 2JZGE engine.
You can also check out our Budget 2JZ swap walk through in a Nissan 240SX. We show you how to complete the engine swap from start to finish, and even upgrade a few components along the way.
There's also a long list of items that you need to check in your 2JZ engine, non turbo or not. Here's a short look at some of the sensors and parts you will need to check or test.
Want more information about the 2JZ swap? Subscribe to My Pro Street to get all the latest in tech tips, How Tos and DIY articles on engine swaps.