The wait for the new Ken Block video is over with the release of the Gymkhana 8 video. Teased earlier in the week with shots of the all-new Ford Fiesta ST RX43, the all new Gymkhana 8 video takes place in Dubai. With an incredible lineup of police cars built on super car platforms, this incredible drift video series just got better.
Ken Block goes all out once again in Gymkhana 8 slaying tires like it's going out of style. You've seen him take on San Francisco, Hollywood and the streets of LA, and now the new Gymkhana is drifting through the serene exotic streets of Dubai.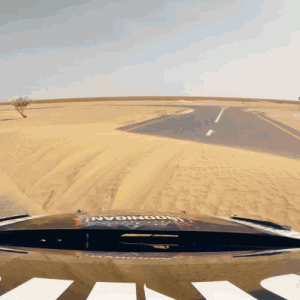 Going from the desert to the streets of Dubai, the freeway and several doughnut sequences around the beautiful landscape, this is one Gymkhana drift video to remember.
One of our favorite sequences features the Focus drifting around the stunning fountain as well as the supercar collection on the freeway.
There are many memorable sequences in the new Gymkhana 8 video, but one of the best has to be the impromptu drag race between the Lexus LFA, Lamborghini and many other super cars.
With more than 650 horsepower on tap the Focus glides effortlessly through the empty streets in a display of raw power and skill. Equipped with sticky Toyos, this Focus has little trouble turning them to smoke in any part of the new Gymkhana 8 video.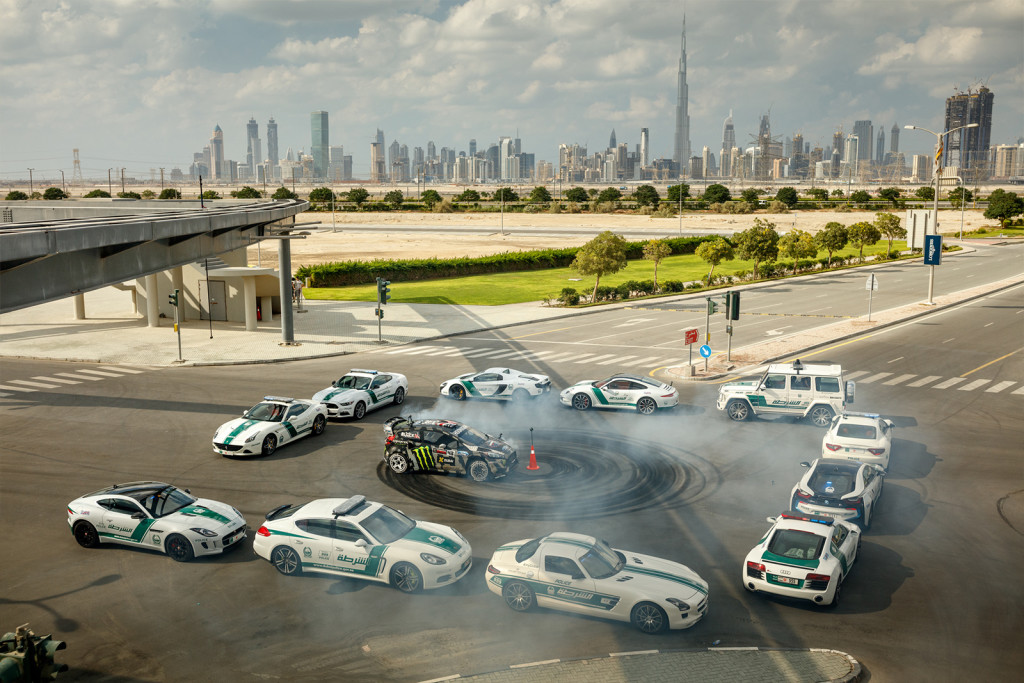 Every Gymkhana video has featured Block drifting around a moving vehicle or person and as one might expect the Gymkhana 8 video doesn't disappoint. This time drifting around a Ford F-150, it's an incredible feat of driving skill that must be seen to be appreciated.
As promised the livery on Block's new Ford Focus is absolutely stunning. With the black reflective finish, it's incredibly eye-catching and subtle at the same time. One of the most diverse drift videos to date, the variety and collection of super cars featured in the Gymkhana 8 video make it one for the ages.
Want more details on Gymkhana series or to check out what the guys over at Hoonigan are up to? Head over to their website here and subscribe to My Pro Street for all the latest drift and racing video action.