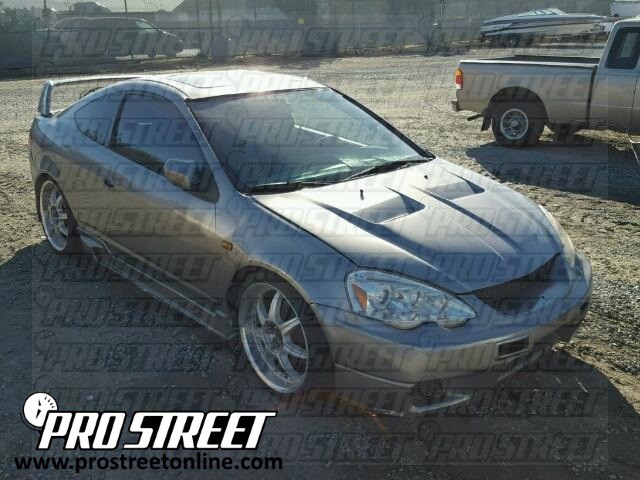 Honda's VTEC system is a complex variable valve system that's one of it's kind. It defined an age of Honda performance and perfected the concept of variable valvetrain. When your RSX VTEC solenoid or spool valve becomes contaminated or fails, your 2.0 liter i-VTEC will not engage. If your VTEC isn't working the can be several causes, and today I'll be showing you how to test your K series solenoid.
The DOHC 2.0 liter K20 engine is remarkable and the first to utilize the new Honda VTEC system known as i-VTEC. The success of Honda's VTEC system has been so widespread in fact that almost every production car today comes with some form of this technology. Today's guide shows you how to test the RSX VTEC solenoid in a 2003 Acura RSX with the 2.0 liter i-VTEC engine in it. If you own a Honda with a K series swap in it, this How To Tutorial also applies.
If your VTEC isn't working most people notice this before your service light. However if you do have a RSX check engine light on in your dash, you will require a scan tool to get
your trouble code.
When your Acura OBDII trouble code shows you an error with your VTEC solenoid, you'll need this guide to test it.
In order to complete this VTEC testing guide you'll need a digital multimeter. This device allows you to measure the internal resistance of your spool valve.
To begin this guide open your engine hood and locate the VTEC spool valve. This unit is mounted to the back of your cylinder head. Disconnect the solenoid and turn the dial of your multimeter to measure resistance Ω.
Testing your RSX VTEC solenoid
To begin troubleshooting your i-VTEC system, begin with the solenoid. Your VTEC relies on the oil pressure sensor and the ECU to deliver the pressure to this spool valve. Your RSX solenoid is there to engage the big cam lobe on your VTEC cylinder head.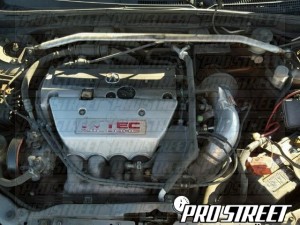 Once you've found and disconnected the VTEC solenoid, you can measure the resistance.
Put both of your multimeter posts on each one of the two pins of the RSX VTEC solenoid.
You should read a resistance value between 14-30 Ω if your spool valve is working correctly. If you have this value at these pins but your VTEC isn't kicking in, you should test the spool valve filter.
To do this you will need to remove the VTEC solenoid itself. You should do this if your RSX solenoid does not respond the right way, and install your replacement VTEC spool valve.
Once you have the solenoid taken off your RSX cylinder head, inspect the filter for any clogging or contaminants.
To install your replacement VTEC solenoid, you will need to torque the bolts to 9.8 N-m and reinstall your VTEC harness.
If your VTEC still isn't working, check our guide on the Top Ten reasons why VTEC isn't kicking in.
If you are looking for more VTEC swap DIY articles, make sure to subscribe to My Pro Street for all the latest tech tips and How To Guides.