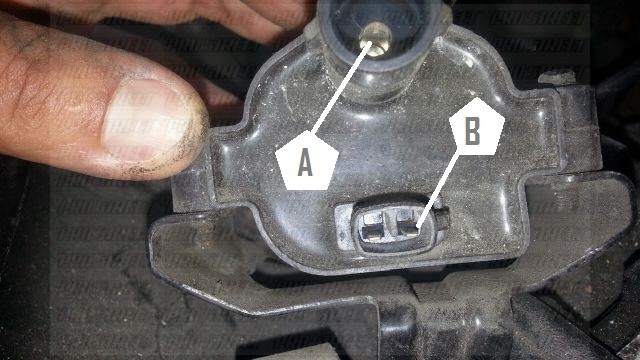 The naturally aspirated 2JZGE is a wonder in it's own right, capable of handling over 500whp in factory form with just the right add-ons. Unfortunately the ignition setup for this engine can often get in the way of a larger single turbocharger or any significant upgrades. If you are looking for our Single Turbo 2JZGE distributor clearance article, check here for more details.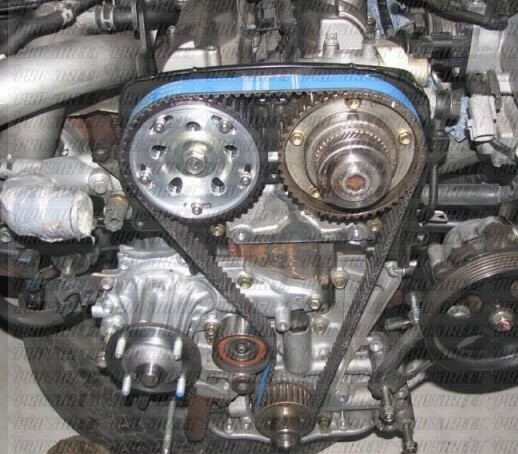 And that's not the only place where people have problems with their ignition setup, often times we get the asked "Why doesn't my 2JZ have any spark?" and from that question our 3 part 2JZGE ignition series was born. Today is our first entry and we'll be looking at the ignition coil from the 1996 Toyota Supra MKIV Non Turbo 2JZGE 3.0 liter engine and showing you How To Test a 2JZGE Ignition Coil.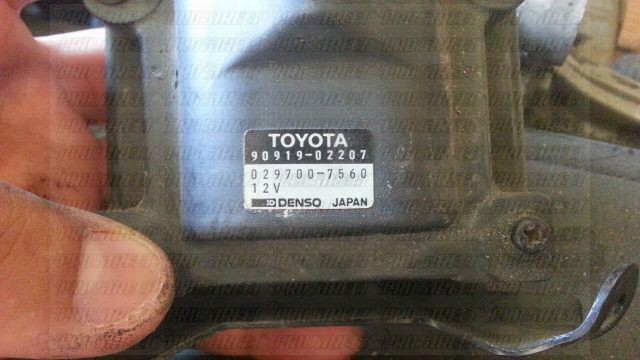 The part number for this ignition coil is 90919-02207, although this coil can be found under the Lexus flag as 19080-46020 as well. Problems from this ignition coil may arise when you are swapping a smaller profile distributor cap onto your 2JZGE, or installing an aftermarket ignition box.
This ignition coil is mounted to the chassis and must be removed by taking out the 10mm bolts that hold it into place. Disconnect the two pin engine harness as well as the High Tension Ignition cord that leads from your 2JZ distributor cap.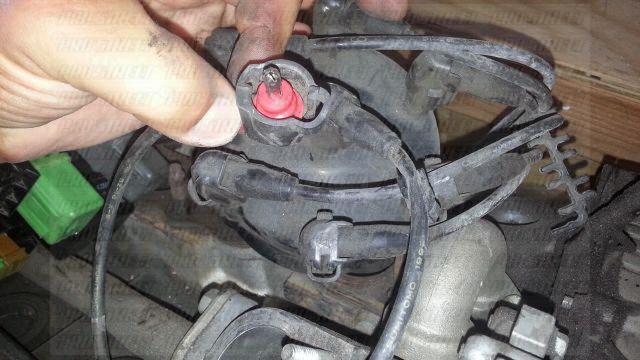 Once you have the high tension spark wire unplugged from your 2JZ ignition coil, you can now move on to testing the ignition coil for failure. You will need a multimeter for this part of the test, and you will be measuring the resistance between the two terminals on the 2JZ ignition coil plug.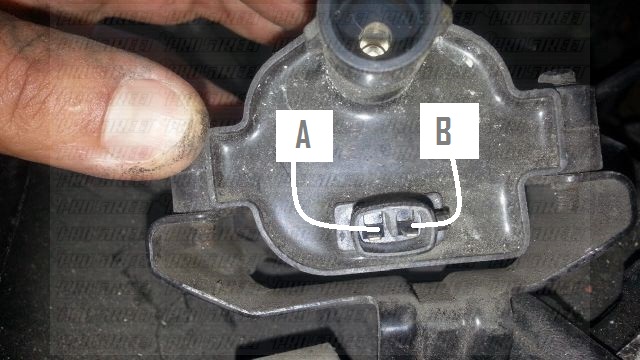 Taking your multimeter, measure the resistance between PIN A and PIN B on the 2JZGE ignition coil. If your ignition coil is at room temperature, you should see a value of resistance between 0.36 and 0.55 Ω between these two pins. Toyota also calls for a warm measurement, which could be taken while your engine is warm.
The "WARM" temperature range is between 50º C or 120º Fahrenheit, to 100º C or 220º Fahrenheit. The resistance values for the warm ignitor should be between 0.45 and 0.65 Ω between the two pins on the primary coil.
If your 2JZGE primary ignition coil checks out okay with that measurement, it's time to check the secondary ignition coil, or the high tension wire that leads to your distributor.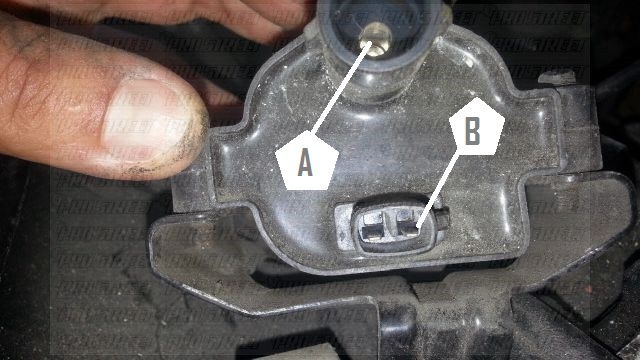 Now using the multimeter, you need to test the positive terminal on the primary ignition coil, marked "B" in the above picture. Using the same temperature guidelines from above, the resistance for a cold ignition coil are 9.0 – 15.4 Ω. The resistance should be between 11.4-19.1 Ω for a warm ignition coil.
If either one of these tests does not net the correct resistance values, it's time to replace your ignition coil on your 2JZGE. If you are still having problems with your 2JZGE ignition system, make sure to check out our How To Test your 2JZGE distributor and 2JZGE igniter articles for further information.
That does it for our How To Test a 2JZGE Ignition Coil Guide, if you are in need of further assistance please feel free to comment below!
Related Articles