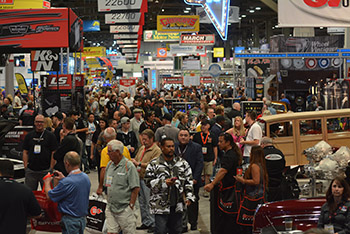 The SEMA Show is just around the corner, which means it's time to start prepping for your trip. One of the biggest parts of traveling to Las Vegas is booking the best SEMA Show hotels for your stay. When it comes to the SEMA Show, there's a lot to see and do, so make sure to book the best hotel available so that you're comfortable.
If you are getting ready for the show, or simply traveling to enjoy Las Vegas at the same time as SEMA this guide is here to help. Heading over to the www.SEMAShow.com will also give you a wide range of locations through their Travel and Lodging page.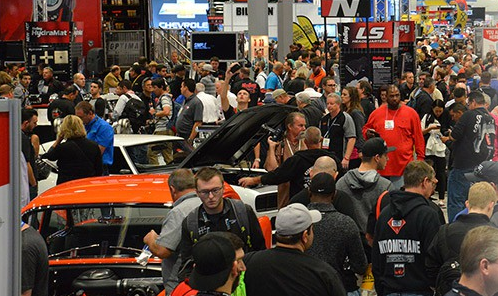 Finding the best SEMA Show hotels
Once you head over to the SEMA Show website, you'll see a comprehensive list of hotels. Many of these establishments will also offer coupon codes for the trip. SEMA wants to make it easy for exhibitors and attendees alike to find the hotels and accommodations they are looking for.
If you've already headed over to their service, but haven't found anything to your liking, you can also try their OnPeak service. You can call up OnPeak to reserve your room at any number of certfied SEMA Show hotels.
All reservations come with guaranteed low rates and benefits. Some of these certified benefits include lower fees, discounted travel rates or free buses to and from the Las Vegas Convention Center. Likewise the OnPeak service can also help you when you need to find a place to eat or discounted rates on entertainment or shows.
Here's a quick look at how OnPeak helps you find the best SEMA Show hotels and reservations.
No hidden fees – Unlike many other reservation services, OnPeak is upfront and completely transparent. There's no surprise fees, which helps you eliminate any extra costs and budget accordingly.
Lowest Rate – Let's face it, traveling to the SEMA Show isn't always cheap. For this simple reason you want to know that the best SEMA Show hotels will offer you the lowest price available.
Room Blocks – OnPeak and SEMA work together to block out popular rooms at several SEMA Show hotels. This gives you the best chance at getting the room you want. These rooms are shown as sold out to the rest of the world, while SEMA attendees get the pick of the lot.
Want to learn more about reserving a room at the best SEMA Show hotes? Call OnPeak directly at 800-221-3531 or 212-532-1660, or head over to www.sema.org for more information.
Interested in heading to the SEMA Show this year? Want to learn more about SEMA? Subscribe to My Pro Street or follow us on Facebook to get the latest automotive news, and how to tech tips delivered to your mailbox daily!