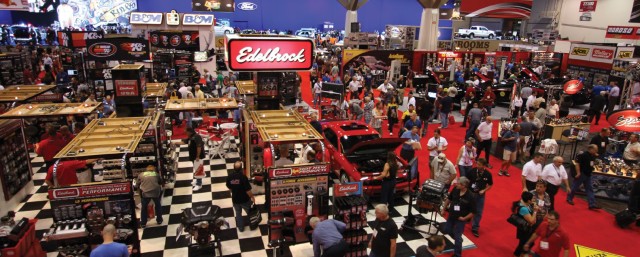 Whether you are a new SEMA show attendee, or a seasoned veteran, it's a good idea know some of the inner workings of the SEMA Show to maximize your experience. The 2015 SEMA show registration is now officially open, and the countdown to this year's largest automotive collection of minds, cars and models has begun.
This list of ten best tips for the SEMA show allows you to get the most from your time in Las Vegas. Avoid potential problems that can derail your business or pleasure trip, and make your SEMA show experience miserable.

Ten Best Tips for the SEMA Show
The SEMA Show is the largest automotive specialty products trade show in the world. Every year thousands of industry leading vendors and cutting edge products headline the huge auto trade show held at the Las Vegas Convention Center. If you are planning to attend the SEMA auto trade show, but don't know your way around the show or Las Vegas, our handy ten best tips for attending the SEMA show can help.
There are many things to do and people to meet at the 2015 SEMA Show, it's a unique chance to interact the newest minds and greatest products from automotive aftermarket leading companies.
With over 100 countries sending over 120,000 industry leaders to the show, it's an event with an unlimited potential to expanding your business, shop or exposure to your automotive product. It's also a place that can overwhelm you and turn what could be an awesome opportunity to expand your business's horizons into a miserable trip that you won't want to repeat anytime soon.
From transportation to booking, these are the ten best tips for the SEMA auto show can help you get the most out of your SEMA experience.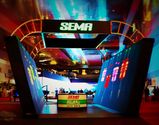 Do yourself and favor and get a jump on show registration, whether you are an exhibitor at SEMA or just an attendee. Registration is easy and straightforward, and there's no reason why you should be scrambling for your credentials when you arrive.
Registration for the SEMA Show goes through AAIW, who issues the badges that allow you to enter the SEMA trade show. You must have a registration completed and a badge issued for you to enter the SEMA Auto Show.
After you've registered and received your welcome packet, you can take a look at our next best tip for the SEMA Show.
Here are some other important SEMA Show attractions that you'll want to see no matter how many days you are staying in Vegas.
The Walk – Known as "The Walk" the outside section of the Las Vegas Convention Center can boast a wide variety of activities, cars, and people. Unlike the SEMA Show, you do not require credentials to enjoy this area.
Hot Rod Alley – Some of the largest and oldest names in the business can be found here since the SEMA Show inception in 1967. Enjoy the amazing craftsmanship and top notch restoration of some of the most popular hot-rods of yesteryear.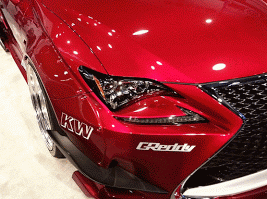 OEM – As auto manufacturers continue to develop and produce vehicles designed to run and last longer, the OEM segment can still be a huge part of your SEMA experience. Meet from hundreds of vendors, many of which are OEM suppliers and your catalog will never be the same.
Racing and Performance –  One of the most popular sections of the SEMA Show, the Racing and Performance wing of the world's largest auto trade show is always the centerpiece of the show.
Have any questions or suggestions for our Ten Best Tips for the SEMA Show? Leave us a comment below and let us know!