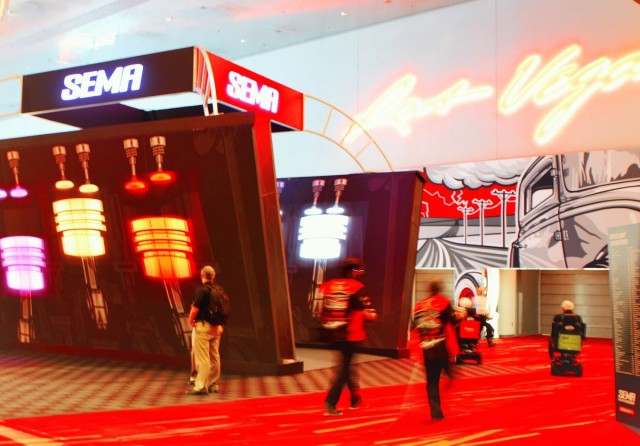 Las Vegas welcomes more than 45 million visitors a year, with people from all walks of life and cultures. Is it any wonder then that Vegas offers some of the most wonderful and diverse places to eat, from steakhouses to fusion foods, if you are hungry Las Vegas has a place for you to eat. If you haven't already of course, check out our Ten Best Tips to help you maximize your SEMA trip and avoid some of the common mistakes for first time SEMA attendees.
No matter what kind of food you are looking for, walking the floors and halls of the SEMA Show can be a draining experience. To help you get through it and prevent yourself from starving, our list of best places to eat around the Las Vegas Convention Center can really help you out.
We've ranked ten best places through input from our online community, voted as some of the best places to eat.
Ten Best Places to Eat at the SEMA Show
As the center of the automotive aftermarket every year, the SEMA Show is held at the Las Vegas Convention Center annually and is recognized as the largest trade show in the automotive specialty market. Thousands of SEMA Show attendees will be making their way to Las Vegas to increase their strategic marketing and networking connections, but to enjoy the show and all the events to do and see.
If you are a car enthusiast or even have a passing interest in cars or anything automotive, chances are the SEMA Show has something for you. Unfortunately if it's your first time attending the show or you aren't prepared, your trip can become a disastrous one. One of the biggest things people ask when attending the show has to be: "Where are the best places to eat at the SEMA Show?"
This list of ten best places to eat at the SEMA Show was compiled through user interaction at the online community My Pro Street. Located near the Las Vegas Convention Center, they are within walking distance and easy to access from the parking lot or monorail.
Have any suggestions or places that we might have missed? Let us know and don't forget to check out the Ten Best Tips for the SEMA Show!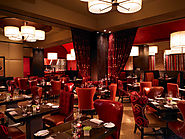 After a long day of standing on your feet and taking in everything that the SEMA Show has to offer, sit down and unwind at ENVY. Located on Paradise Road the nearest cross street is Las Vegas Convention Center Drive, which is the main street that leads to the SEMA Show.
Classic steakhouse menu items with an excellent choice of drinks from the bar, ENVY is also a great place to dine with fellow SEMA Show attendees for a dinner meeting or casual meal.
Address :
Renaissance Las Vegas
3400 Paradise Rd
Las Vegas, NV 89169
See more at envysteakhouse.com - Images courtesy envysteakhouse.com
Whether you are looking for American, French, Italian, or Indian cuisine, you'll find a wide array of choices on our list. We've also got quite a few homegrown or hometown locales that can really give you a flavor of old Las Vegas.
The SEMA Show registration opened last week, and we're gearing up for the world's largest auto aftermarket show by showing you the Ten Best Places to eat at the SEMA Show. One of the first things you should do when arriving at the SEMA Show is to head over to the SEMA Media Center to pick up your credentials before you eat.
Room S219 is what you are looking for at the Media Center, which is located between the Central Hall and South Hall adjacent to the Skybridge.
Once you've got your SEMA Show passes picked up, you are ready to grab some breakfast and get to the SEMA Show. Or maybe you'll attend the show first and find a place to eat afterwards, but either way make sure to take a look at our ten best places to eat countdown for an idea.
Have any questions about our list? think we missed any places or restaurants near the Las Vegas Convention Center? Leave us a comment below and let us know!