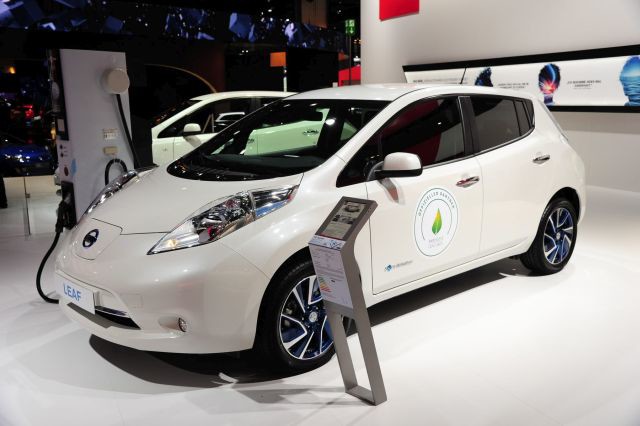 The revolution of electric automobiles is well under way. Vehicles like the all new Tesla Model 3 and the Model X are leading the charge. Manufacturers like Porsche and BMW are scrambling to play catch up with the i8, and the Mission E. But electric vehicles aren't just luxury sports machines, as the Chevy Volt and the Nissan Leaf can attest to. The Leaf has been a successful entry to Nissan's stable, although the vehicle's range has been a mixed bag.
In fact the range of the Nissan Leaf is between 70 to 80 miles, although the claimed range is 124 miles. To remedy this issue, the new 2017 Nissan Leaf 30kWh has arrived. The estimates for the new Nissan Leaf check in at a maximum range of 155 miles. Considering the previous Leaf was rated at 124, this represents a 25% increase. This could work out to between 100 and 120 miles of total range in a real world setting.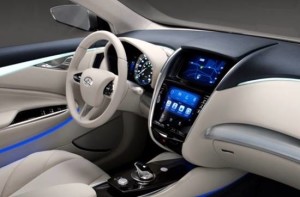 There's several trims of the new 30kWh version of the Nissan Leaf as well. Although the bigger battery is only found in the Acenta trim and above models.
There are other changes to the new Nissan Leaf as well, including the interactive infotainment system.
Any 2017 Leaf from the Acenta trim will receive the Nissan Connect EV upgrade. The changes to the infotainment system include a DAB radio, 7.0in touchscreen and integreated satellite navigation.
The new infotainment system will also provide the driver with useful battery conditions. From range to location of the nearest charging station. These upgrades combined with remote accessory startup gives new Nissan Leaf owners an excellent blend of features.
There aren't many changes to the interior after the infotainment upgrades however. The 2017 Leaf won't have an upgraded interior, and the seats remain the same. Other interior aspects such as legroom and trunk space are unchanged.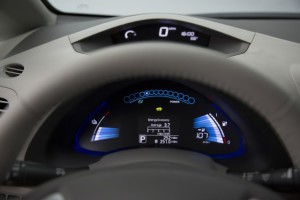 The new Nissan Leaf does check in at roughly 47 lbs heavier than the previous model however. Despite the added weight the 2017 Leaf conducts the 0-60 at the same pace of 11.5 seconds.
The overall drive is similar to previous models, and the suspension remains unchanged.
The Nissan Leaf does a good job of being surprisingly grippy around town, although the steering feedback is muted. Overall if you needed more range from your electric vehicle, the Nissan Leaf 30kWh is an excellent choice. Nissan will have some serious competition ahead, with the Chevy Volt, Volkswagen e-Golf and Soul EV. Time will tell who emerges the victor in this electric vehicle segment.